Qualcomm gets 5G commitments from major carriers and phone makers, with a few exceptions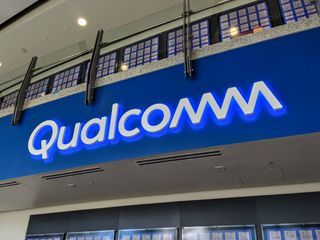 Qualcomm today announced that it has received intense interest from worldwide telecom operators and equipment manufacturers, including smartphone makers like LG and HTC, to test its burgeoning X50 5G platform, which is set to be released next year.
The move from LTE to 5G promises to bring enormous improvements to speed, capacity, and latency in the worlds of fixed and mobile wireless service. It also comes with sweeping changes to IoT, manufacturing, autonomous vehicles, and more, and dozens of companies that make devices and sell service have all committed to testing Qualcomm's first 5G test platform, which has shrunk from briefcase-sized to phone-sized in under a year.
The commitments are separately in the sub-6Ghz and millimeter wave (mmWave) spectrum allotments, which feature heavily in 5G's marketing for higher throughput. Higher frequencies, especially in the 28GHz and 39GHz mmWave blocks, can carry enormous amounts of data using very wide channels — up to 100MHz to begin with — to facilitate speeds up to 5Gbps, or roughly five times the total of today's fastest LTE networks. But mmWave is limited in its propagation: its wavelengths are so narrow that the signals don't travel more than a couple hundred feet, and don't penetrate even the thinnest of walls. 5G will rely on a combination of low, mid, and high frequencies to achieve a balance of speed and ubiquitous connectivity.
Among the manufacturers committing to 5G testing are ASUS, Fujitsu, HMD Global/Nokia, HTC, Inseego/Novatel Wireless, LG, NetComm Wireless, NETGEAR, OPPO, Sharp, Sierra Wireless, Sony Mobile, Telit, Vivo, Wingtech, WNC, Xiaomi, and ZTE. In late December, Qualcomm hosted a tech summit in China to reinforce its relationship with the top Chinese phone makers, including OPPO, Vivo, and Xiaomi.
Notably, Samsung is not on the above list, despite Qualcomm and the Korean giant recently making amends after years of legal strife. It's assumed that while Samsung will continue to use Qualcomm's Snapdragon platforms and likely adopt its 5G solutions for those accompanying flagships, it is building its own cache of 5G products for the end market. Apple, too, which was recently rumored to be dropping Qualcomm's modem solutions entirely for Intel's starting with this year's iPhones, is not on the list.
A number of large network providers are also testing Qualcomm's X50 platform and how it coexists with their existing 4G LTE infrastructure, including AT&T, British Telecom, China Telecom, China Mobile, China Unicom, Deutsche Telekom, KDDI, KT Corporation, LG Uplus, NTT DOCOMO, Orange, Singtel, SK Telecom, Sprint, Telstra, TIM, Verizon, and Vodafone Group. All four U.S. networks have committed to deploying 5G in various states by 2019.
Prior to CES, the 3GPP, the worldwide standards body for wireless protocols, announced that the first 5G standard, Non-Standalone 5G, had been finalized and was ready to begin production. This latest announcement by Qualcomm is just the latest in what seems like hundreds of small steps towards finally bringing 5G to market next year.
Daniel Bader was a former Android Central Editor-in-Chief and Executive Editor for iMore and Windows Central.
Dangerous radiation as well

Wondering if 5G will replace cable and ISP's. Verizon speaks of a Wireless 5G Residential solution. I'd imagine all others will follow suite. Couple that with IPTV. I think 5G will be exciting.

I hope this is true. I see rumors about people in the future will be able to get special boxes in their homes for 5G internet. Please let this come true in the future because I am so tired of Comcast being the only option I really have here in Walnut Creek California. It is kind of bad where I live to get other choices for internet because I am on the Border of Walnut Creek and Pleasant Hill so I only have a choice for Comcast. They have Sonic and AT&T internet in the heart of my city.

You really need to Google the dangers of 5G

And Cars
Butter
Guns
Cheese
Kardashians
Soda pop
Lard
Gravy
Salt
Liberals
Hard drugs
Alcohol
Cat videos
Walking across a street

Not one word regarding battery life. I would like to know how this will impact battery life. I remember when the first 4G LTE phones were released and the battery life was horrible. Hopefully they make things better those time around with the first 5G phones.

I just assume it'll be garbage like last time and skip a generation or two lol.

SnapDragon chips are getting better considering battery life because they are more efficient

And LTE coverage in NYC metro is spotty....high freq. 5G bands are even worst
Android Central Newsletter
Get the best of Android Central in in your inbox, every day!
Thank you for signing up to Android Central. You will receive a verification email shortly.
There was a problem. Please refresh the page and try again.