Pokémon Go updated with research challenges to discover Mew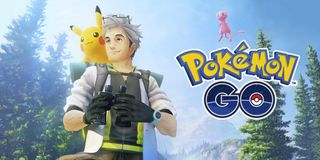 Just like a fine wine, Pokémon Go keeps getting better and better with age. In the latest update to the game, developer Niantic is adding two new research challenges that players can compete in – Field Research and Special Research.
Field Research tasks can be completed by visiting PokéStops, and upon doing so, players will be given special objectives to find and catch certain types of Pokémon, engage in special battles, and a host of other challenges. As for Special Research assignments, these are given to you directly by Professor Willow through which you'll make "important discoveries."
Players can complete as many of these Research challenges as they want each day, and each one comes with its own difficulty level. As you finish more challenging ones, you'll be rewarded with more valuable items. Along with this, you can also get one Stamp each day if you finish a minimum of one Field Research. Once you get seven Stamps, players get a Research Breakthrough that offers even better items and the opportunity to meet face-to-face with a Legendary Pokémon.
As if that wasn't enough, Niantic also notes that –
Research tasks will be made available "later this week", so be sure to keep an eye out for them!
Pokémon Go gains 50 more monsters and real-time weather mechanic
Android Central Newsletter
Get instant access to breaking news, the hottest reviews, great deals and helpful tips
Joe Maring was a Senior Editor for Android Central between 2017 and 2021. You can reach him on Twitter at @JoeMaring1.
In more than 20 years I've never got a legit Mew... Unfortunately I don't care about pokémon go anymore, and the Pokémon in it aren't *real* Pokémon anyway.

What do you mean by they aren't "real" Pokémon? This statement makes no sense.

I'm guessing you don't play the games? If you did I'd think it would make sense, even if you didn't agree... They're not *real* in the sense that you can't trade them or battle them or deposit them into the bank, they only exist in Pokémon go. Also they're more shallow than *real* Pokémon.

Well I mean they are two separate types of games. Pokémon go wasn't really meant to be an RPG. It was meant to be an easily accessible mobile game to the mainstream public that want to jump in, play, and then jump back out again. So really to compare the two games doesnt really make much sense. I mean sure, they are both set in the same world if you will with the same monsters, but that's pretty much where the similarities end.

Pretty good thing I wasn't comparing the games then... It's Leppa berries to Oran berries.

Uh, what? You were literally comparing the two games in your comments. Did you not read what you posted?

Nah, I never read my posts... Too much sarcasm and snark. It doesn't matter either way. They're not *real* Pokémon. This is my opinion. Agree with me? I don't care. Disagree with me? I don't care. Want to bait me into an argument because you have nothing better to do? I don't care.

That's fine with me. It's an asinine argument anyway. Like talking to a brick wall.

Welcome to the internet, towels are in the corner, there's beer in the fridge. Of course it's asinine lol, you picked an argument over Pokémon. And you haven't even tried to argue against my point... "Comparing them is pointless" isn't an argument against my point, it's just a judgement about the fact I made it. Brick walls usually have two sides...

Why the phone "frame" in the screenshots are iPhones? Android Central couldn't change them into Pixels?
Android Central Newsletter
Get instant access to breaking news, the hottest reviews, great deals and helpful tips
Thank you for signing up to Android Central. You will receive a verification email shortly.
There was a problem. Please refresh the page and try again.