Eyes without a face [#acpodcast]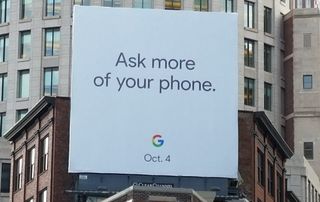 This week, Daniel Bader, Alex Dobie, and Jerry Hildenbrand dissect the technology in Apple's new iPhone X for a deep dive into wireless charging, facial recognition, and the impact they have the entire smartphone industry. Additionally, LG's V30 continues to generate buzz in the market while the Galaxy Note 8 is now shipping, and the Pixel 2 is officially set for an October 4th announcement. The crew also talk about Andy Rubin, Vic Gundotra, computational photography, and more!
Show Notes and Links:
Fact-checking the iPhone X event
iPhone X and iPhone 8 impressions from an Android user
Take it from a Note 8 user: Temper your iPhone X Face ID expectation
It's official: the Pixel 2 is coming October 4
I wish you guys could get Steve Guttenburg on the show to talk about audio. Might be interesting.

Just an FYI. I was happy to listen to your 2 hour podcast. These are always great for my commute. Great job guys

Jerry couldn't Samsung do multiple iris scans so there would be multiple ways to hold up the phone to your face and there wouldn't be just one sweet spot?

I'm sure they could, but comparing against multiple iris scans every time you use iris unlock would make the unlock process slower, right?

So tired of the internet saying the pixels aren't gonna have a headphone jack.... Then every case maker is wrong ... Go look up "pixel XL 2 case" on Amazon and they all have the headphone jack cutout... Can't believe everyone is believing the hype

Lol and the case makers always guess 100% right?

"You can't have over-the-air electricity killing people." Good insight, Jerry. :)

It's David Lynch's deepest fear.

Enjoyed this weeks broadcast! Great job!
Android Central Newsletter
Get the best of Android Central in in your inbox, every day!
Thank you for signing up to Android Central. You will receive a verification email shortly.
There was a problem. Please refresh the page and try again.