Android Central 215: Woes and wows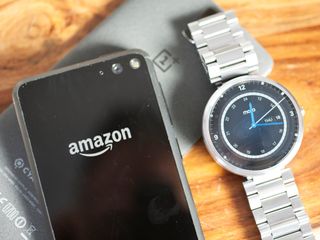 It's that time of year in which Google tends to dump a bunch of year-end updates on us. Some good. Some ... could use a little more time in the oven. We take a look at some of the bigger changes of the past couple weeks — including the major Android Wear 5.0.1 update — and see what's worked out, and what needs more work.
This week's sponsor
Lynda.com: Get a free seven-day trial of more than 100,000 courses. Click here!
I'm waiting to get the note 4 until the lollipop is released on it. Hopefully they will fix all the notification bugs and make it easier on all of us. Sent from a device beyond your wildest dreams.

I have the Note 4. I don't see anything that would stop me from buying it again, or waiting until v5 software is out. What am I missing that's that important? Posted via the Android Central App

I don't get the tone of the first 20+ minutes. Maybe I'm just lucky but I've had absolutely no issues at all. I have an M8 converted to GPe on T-Mobile and G Watch R both running 5.0.1 and everything has worked as expected.

You don't speak for everyone ALOT of ppl are having issues Posted via the Android Central App

I agree, I don't speak for everyone. I do feel for those having issues, any problems with your phone after an update is incredibly frustrating.

Great podcast as always guys, it wouldn't be a Friday night if I didn't get to watch your podcast. The wife's in the other room watching some Kardashian crap while I'm chilling with a beer watching you guys. Happy holidays Phil, Andrew, Jerry :)

Where is Alex? Did you guys fire him? Posted via Android Central App- Via HTC One

The Nexus 4 may have been pretty, but the Nexus 5 is far superior. Screen and LTE are the winners here. Also, the modest design is very easy to hold and is one of the best in-hand phones I've ever held.
Android Central Newsletter
Get the best of Android Central in in your inbox, every day!
Thank you for signing up to Android Central. You will receive a verification email shortly.
There was a problem. Please refresh the page and try again.