Android Central 200: Galaxy Note 4, Motorola, IFA and more!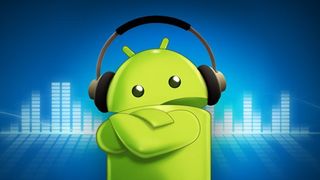 The next couple weeks are going to be crazy, between IFA at large, Samsung specifically, and more, finally, from Motorola. On this, our 200th official episode, we preview all the things.
Thing 1: Samsung preview
Samsung asks if you're 'Ready to Note' in latest Note 4 teaser ad
Samsung announces another Tizen smartwatch, the curved Gear S
Nike+ Running transforms the Samsung Gear S into a fitness tracker
Latest Galaxy Note 4 teasers show the creative power of S Pen
Thing 2: The LG G Watch R
LG G Watch R could retail for 299 euro
Thing 3: IFA preview
IFA 2014 preview
Qualcomm teases IFA reveal of Snapdragon 'multi-core 64-bit smartphone'
Sony's IFA teaser video hints at Xperia Z3 Tablet Compact, wants you to demand great things
Archos announces 50b Platinum handset and 101 Oxygen tablet ahead of IFA
Thing 4: Other stuff
T-Mobile's 'personal' Uncarrier 7.0 event to be held at San Francisco store on September 10
HTC One E8 makes US debut on Sprint
Report: Apple to invent smartwatches on September 9
Google News & Weather app gets major overhaul
What Facebook is about to do to your News Feed will SHOCK you!
Congrats archin nair and thanks AC for the contest and honouring me by selecting my design to top ten. God bless Posted via Android Central App

Congrats on #200 here's to 200 more! Posted via Android Central App

Congratulations too 200big ones! Posted via Android Central App

Does Alex say "...f**king phones for the hell of it..." around 37:30?

right!? i caught that too.

Caught me off guard. I had to back it up several times to see if was an audio glitch.

Hah. What I actually said was "Apple doesn't just put technology in the for— in phones for the hell of it". Words came out in the wrong order, then I corrected myself. Posted via Android Central App

good on AC for gifting "heads". great discussion. Dobie was on point tonight...good stuff.

I find it curious that Alex usually reminds in the first 10 min about the previously constructed script. I always enjoy Jerry's viewpoints. Andrew, all of you for that matter, provide a great balance contributing a broad range of knowledge. I really enjoy your podcasts and usually run my battery down a bit watching the YouTube video option. Since you had the statistically remarkable outcome of an exact time in the design contest, I believe AC should have reached into the bank account and / or coerced HTC to award both the M8. I would have felt really bad (slighted) to have lost when I received popular acclaim simply because of a coin toss. The participants put forth a lot of time and effort into their work. And your members took the time to vote. Definitely a different effort than entering a random draw and hopefully classier than and unlike a Yo Moto 360 contest or OnePlus privilege. Come on AC (Phil), I realize you were caught off guard. Nevertheless, it's not too late to make it right. Relative to Jerry's teacher's reference to imagining or visualizing what a billion Android users look like. I can't imagine what our rapidly accelerating technology evolution will look like and the functional benefits in about 2 years with episode #300. Google Navigation was just becoming mainstream around episode #100 and Apple Maps Nav hadn't screwed that up quite yet, if I correctly recall.

edit correction ...exact "tie" in the design contest,...

The Phunk edition isn't simply a case of opening up the wallet. We had number 1 of 64 to give away. The other guy isn't being forgotten about :-) Posted via Android Central App

Thank you, Richard, for clarification about the limited availability of the HTC One M8 Phunk Studio Edition. I am now more convinced Android Central will do right for JohnnyAcks.

That I said we would is all you needed to hear. :) That's one of the fun things about doing that live. Never know what's gonna happen.

Phil's little temper tandrums are ridiculous for a grown man... Posted via Android Central App

I feel Phil adds a more human element, a lightness and some levity to what could be an overly dry, drool, and techno-geek-nerdy presentation. I've never seen 'a little temper tantrum'. I think it's possible you may be misinterpreting what you hear because of Phil's vocal modulation. Video may change your impression. As moderator, I believe the team interacts splendidly to his lead and I enjoy the way Phil keeps the podcast lively. Everyone shouldn't be Spock.

In my defense, I have no idea what we're talking about here, or what I might have said. :p

Good job crew! Here's wishing you 200 more! I dismissed Android too, and got stuck with the Storm for 2½ years. Looking for an alternative, other than iPhone, I found you guys. First it was just learning, then it was news, now I find enjoy listening to you guys because you are entertaining. Posted via Android Central App- Via HTC One

Phil - you totally dodged the question about whether you ever thought that Android would be as big as it is ;) Posted via Android Central App

Why, yes. Yes I did. Answer still stands, though. :)

Thanks you! You are great! Keep up the great work!

Aww well at least my design (number 2) got a mention! Great competition - shame not to win but I look forward to other creative competitions in the future on AC...

I was wondering if anyone knew the episode Jerry is referencing to when he talks about his favorite episode which they badger on Mickey to root his phone. Posted via the Android Central App
Android Central Newsletter
Get the best of Android Central in in your inbox, every day!
Thank you for signing up to Android Central. You will receive a verification email shortly.
There was a problem. Please refresh the page and try again.