Plex adds its own personalized free news service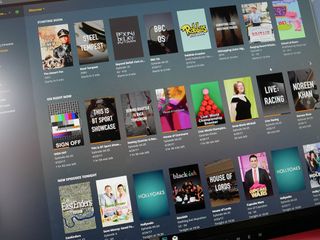 Plex is best known for being a home media server, running on basically any device you can imagine. For a while, you've been able to add in channels delivering third-party content, but now Plex is getting into that game on its own.
Plex News is launching as a free addition to the service for all users, though those with Plex Pass subscriptions will get a 48-hour head start on proceedings. You don't even need a Plex Media Server to try it out, literally anyone can use Plex News and get a taste of the Plex service for free.
More: A beginner's guide to Plex
So, what is Plex News? Well, the news is something we all consume every day, whether we like to admit it or not, and Plex is taking it upon itself to serve you up a personalized newscast throughout the course of the day.
Plex has over 190 channel partners at launch, but that doesn't mean that's what you'll be watching. Part of the strength of Plex News is that you're able to set your location in the settings so it'll serve up local content that matters to you as well as more global news. In the U.S. alone, Plex is promising an 80 percent coverage of local news affiliates already. It's also important to note that Plex News is ad supported. As it's not being made part of Plex Pass, the service is self sustaining, and so every now and again you'll see a short ad in the stream.
And it'll cover all the subject areas you're interested in. While you're able to manually select areas of interest, the AI will learn over time what you like to see and make sure that your newscast contains only good stuff. Absolutely no celebrity gossip. Not unless you like that sort of thing. Besides telling Plex News what interests you, you have a more granular control to mute, follow or unfollow specific channels, as well as just plain old searching for content and browsing the various hubs.
Plex News is launching in almost all of the apps on all of the platforms. Android mobile and Android TV are supported at launch, alongside Roku, Apple TV and iOS. The web app is on a fast track and should get it within 30 days. And even though it's free for everyone, you don't have to use it. If you prefer to keep your Plex just your own media, you can just hide the Plex News channel away and never have to look at it.
Plex News will push out to all Plex users from September 26, 2017, and as long as you're on the most recent version of the app it'll just appear at some point in the next few days. No further updates are required. Find out more on the official Plex blog.
Get the Android Central Newsletter
Instant access to breaking news, the hottest reviews, great deals and helpful tips.