PlayStation Vue is raising prices for everyone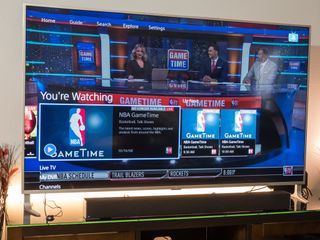 What you need to know
New customers will pay $5 a month across all of the PSVue plans.
Existing customers will be grandfathered for a month or so.
Why? Because costs are rising, Sony says.
Few things in life are guaranteed. Death. Taxes. And streaming services increasing their rates at some point.
The latest to do so is Sony's PlayStation Vue. The PlayStation blog dropped the bad news today. Let's break it down:
Gotta love that. Start with the positive, right? This really is all about you, and making your experience better. It's just, ya know, going to cost you more.
And here we go. It's not their fault — all this content costs more now! And that's almost certainly true. (In fact, we've said for quite some time that we should expect costs to continue to rise. The "good" — if there's any to be had here — is that current subscribers get a reprieve for a month. But that's about it. The simple fact is that all of PSVue's plans are going to get more expensive by the tune of $60 a year.
Hey, look. I don't argue with any of that. PlayStation Vue has long been an excellent choice, with all sorts of options. But simply restating those options doesn't change the fact that they're now going to cost you more.
No, thank you, PlayStation Vue.
Android Central Newsletter
Get instant access to breaking news, the hottest reviews, great deals and helpful tips
Pretty soon the prices will be more expensive than the cable that everyone wanted to get rid of...

I think all these companies are missing the point. People are dropping cable because of the cost. These services are supposed to be cheaper but they are really losing that advantage with every increase. It's almost getting better to just bundle your TV with your internet. You get close to being cheaper than paying for internet and then these services. All of this reminds me of the music industry during the early 2000's.

I don't want nor need access to over 650 local broadcast stations. I want no part of beIN Sports, NHL Network or ACC Network. I do not want nor need more content - as it is, there is too much to even have time to watch. I want the 10 channels I like most, and I want it for the price you originally gave it to me at. So no thank you, Corporate Greed.

The thing is, getting "only" X channels for cheap is something the owners of the channels will not allow. Those are the ones who hold the power, not cable companies. The content providers (Disney, Viacom etc) each own lots of stations. They only sell them as a take all or leave it. The situation is made worse by the fact that the cable companies charge me an arm and a leg to have JUST internet. Spectrum wanted to charge me 65 dollars a month just for internet. Or....100 bucks (106 after fees etc) for most of their cable channels. I get more for less. Correct, it's a promotional price. But I've been successful in keeping that price for north of 3 years.

The only way this still makes sense is to split the cost with a friend. There are options with much less channels like philio, klowdtv, etc. Soon it'll be better to buy channels directly from the Creators, like we'll soon be able to do with Disney.
Android Central Newsletter
Get instant access to breaking news, the hottest reviews, great deals and helpful tips
Thank you for signing up to Android Central. You will receive a verification email shortly.
There was a problem. Please refresh the page and try again.