Play Ball! Baseball apps for the upcoming season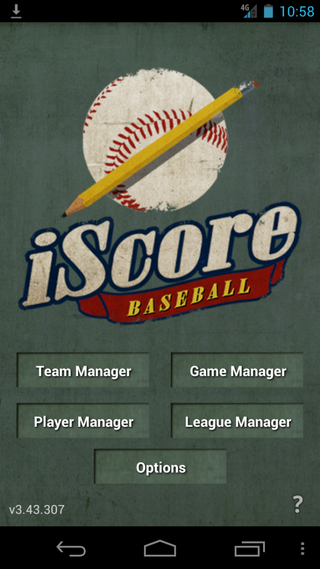 The 2012 baseball season is upon us. The opening game has been played in Tokyo already, but the rest of the league doesn't begin until next week. That's why we thought it appropriate to bring you our picks for some of the best baseball apps for Android. Whether you're looking for news, scores, live streams of games, or fantasy apps, we've got you covered. Baseball season is a long one and therefore it's much more important to keep up-to-date via your mobile device.
Looking for a few good baseball apps? Here we go.
iScore ($9.99)
If you're a stats geek who loves to keep track of gameplay, the iScore Baseball app is perfect for you. This paid app allows you to record an entire game of stats right on your Android device.
You can keep track of cumulative stats, narrow by team or player, track every single pitch by location, track hitting charts, view a detailed scoreboard, and share the data that you collect. The app is costly at $9.99, but is absolutely worth it if you are one of the dedicated baseball statisticians who tracks everything throughout the season. [Google Play Store]
MLB Baseball News (free)
MLB Baseball News is an app that focuses on doing one thing really well: provide you the latest baseball news from around the league. There are sports apps that provide news for all sports including baseball, but since this one focuses on one sport, you know you'll get the most in-depth look around the MLB.
With the app, there is a home screen widget that displays the latest articles, you can share news with friends, and save your favorite stories for later. [Google Play Store]
ESPN Fantasy Baseball 2012 (free)
If you're a fantasy player on ESPN, you'll want to check out this free app. With it, you'll be able to manage your entire ESPN fantasy baseball team right from your mobile device. You can start or bench players, put in waiver claims, manage trades, view live scoring, post to the message board and view fantasy news.
In addition, if you're an ESPN Insider, you'll be able to access exclusive content from analysts like Christopher Harris and Matthew Berry. [Google Play Store]
CBS Sports Fantasy Baseball (free)
If you own a fantasy baseball team over at CBS, you'll want to download this free app to manage your team. With the app, you can manage your lineup, add and drop players, view pending transactions, read player news, and manage multiple teams if you play in more than one league.
In addition, there are some coming soon features including: live fantasy scoring, proposing and accepting trades, and viewing player trends. [Google Play Store]
Yahoo! Fantasy Baseball (free)
For the fantasy player who prefers to play on Yahoo!, this app works for you. This app gives you free fantasy scoring updates and gives you the ability to manage your roster, including making changes to your lineup on-the-go, proposing trades, and dropping players.
You can also post to the message board and track different matchups to monitor the rest of the league. [Google Play Store]
MLB At Bat Lite/Premium (Free/$14.99)
MLB At Bat is the official app from the MLB and comes in two different versions: Lite and Premium. It is the ultimate experience if you're a baseball fan.
One thing to mention first. If you are already an MLB.TV subscriber, you do not need the premium version of the app to access live streams of games. You can download the Lite version and log-in with your username and password.
The Lite version allows you to access box scores, news, view standings, and set-up a favorite team to track.
The Premium version brings a lot more features, which it should when you're paying $14.99. Aside from all of the Lite features, with the Premium version you can access Gameday real-time pitching tracker, listen to live radio broadcasts, watch in-game highlights and the live free game of the day, as well as live look ins.
Lite: Premium:
Get the Android Central Newsletter
Instant access to breaking news, the hottest reviews, great deals and helpful tips.