Pixel and Nexus owners, how's the Oreo update holding up?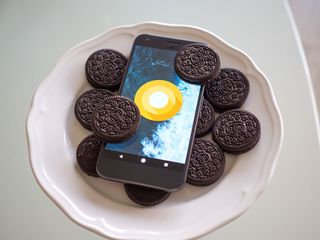 The Google Pixel received Android 8.0 Oreo on August 21, though thousands of people had been using it in Developer Preview form for longer than that.
Still, a finished Android version is sure to attract a lot of attention, even from average folks whose lives don't revolve around the comings and goings of updates named after sweet treats. And while Android 8.0 Oreo is only available for five devices — the Pixel, Pixel XL, Nexus 6P, Nexus 5X, and Pixel C tablet — it's been long enough now that we can reasonably evaluate its success or failure based on a number of metrics.
Personally, I've had some issues with Oreo on my Pixel XL. Bluetooth has never been great on the Pixel, but Oreo promised improvements; alas, those don't seem to have been included in my bundle. Indeed, I've had tremendous trouble keeping various Bluetooth headphones and speakers connected without stuttering and dropouts, even when the device is close by. Occasionally I even lose the connection altogether and have to re-pair the Pixel to the headphones to continue playing wirelessly.
Another issue I've had, which could just be my phone, is a lack of incoming text messages. Doesn't matter if I'm using the default Messages app or something like Facebook Messenger or Textra, SMS are just not getting through. Removing the SIM and putting it in another phone resolves the problem. This wasn't an issue prior to the update to Oreo, but I took this phone through the Developer Previews, which could have installed some gremlins. I'm going to factory reset my Pixel XL to see if it resolves things on that end.
Other than those two minor issues, Oreo has been a solid update so far. Performance is good, apps run well (even those that haven't been updated to support Oreo's new features) and I really like some of the user-facing changes, like Adaptive Icons and improvements to notifications (including the divisive colored media notifications).
So, how's it going for you? Any issues that we should know about? How's battery life holding up post-Oreo? Let us know in the comments below!
Android Central Newsletter
Get instant access to breaking news, the hottest reviews, great deals and helpful tips
Daniel Bader was a former Android Central Editor-in-Chief and Executive Editor for iMore and Windows Central.
Using a Pixel XL in the UK and I've had it installed for a week, running perfectly. Vibrations seem stronger, phone is smoother, no Bluetooth issues and battery life improved. First software update I've ever had on a phone that hasn't made performance worse.

I'm running it on the Pixel C. It works like a dream. Previously had issues connecting to WiFi if I wasn't close to a router. It's completely fixed this. Zero problems. It's the perfect travel device now. I'm using it with the Bluetooth keyboard also.
I also upgraded my Nexus 5x. Works well but it drops mobile data sometimes and doesn't reconnect (many have reported on this issue already). This is easily fixed by toggling the airplane mode key in settings. It doesn't fix it if you use the drop down notification airplane mode icon.... I'm using the phone on a small island in Indonesia with an Indonesian SIM. Not my normal European SIM.

I saw a few bugs when I first updated on the August build. Double notifications as the biggest one. After the September update it seemed to clean some things up but still not fully stable it seems. Running ok now for the most part.

Same here on my 6P. It was really rough after the August update - to the point of freezing up completely from time to time. Now it does feel a lot smoother - but, like you said, not perfect!

I don't use Bluetooth so I haven't had those issues but I've ran into mainly wifi hiccups. The overall performance is lesser than Nougat was but it's pretty subtle. Given how well Nougat ran it's still perceivable. Other than that I'm quite enjoying this version. I'm always glad to see those notification dots which is a feature most OEMs have that I wished Google would put on stock. The new notification system can be confusing though. Maybe it has nothing to do with it but the Twitter app doesn't allow you to directly change the notification sound anymore. You have to go in the app's system notification settings to change it.

Ha! Turns out it was Enpass that was causing this slight lag, not Oreo! https://discussion.enpass.io/index.php?/topic/1919-enpass-autofill-on-or... I turned it off and the problem was solved!

Running it on a nexus 5x and noticed an improved battery life. Besides that it's stable, running smoothly, everything I use everyday works as expected. Tried to install the Pixel launcher from apk mirror (from O dev preview 3) to get advantage of notification dots but some of the widgets I use get broken and I also noticed a great lag sometime, the phone gets hot and I got afraid of not forcing the phone falling into the bootloop issue and removed it.

Nexus 5x on FI - still waiting. Not received Sept security patch either.

On Fi with 6P and still waiting too but I did receive my security patch a few days ago.

My wife's Nexus 5X (originally purchased from Google for Fi, now on TMO) is still on August security patch and no Oreo.

I've been told there will be no monthly Nougat security patches for phones that can get Oreo, we'll have to go to Oreo to keep getting them. That being said, my Nexus 5X on T-Mobile has still not seen the Oreo update.

I'm on FI, got 3 6Ps and 5X on my family plan. Not a single one had received Oreo and barely received August security patch on 2 6Ps!

I'm thinking that it's a Fi thing. Seems to be the only constant in all the people I have seen that haven't rec'd the update (me included)

To this day, still no update! I figured that having a Nexus phone and a Google operated carrier would allow me to get quick updates but I was totally wrong! None of my 4 Nexus phones have Oreo yet!

I don't really keep up with cell news so I wasn't aware of Oreo until it hit my phone last week (regretfully based upon the experience I am having). I'm surprised it has taken this long to get since, as a Fi user, I recall one of their selling points being that we would be the first to get Google updates.

I'm using Pixel XL for the most part Oreo is great, but now randomly it is rebooting its self.

Even I have been facing this problem since the update

I've had this problem since the beta...

Haven't had this problem but have had to do two restarts.

Are you using Picture in Picture by chance? I ran into a bug with PiP rebooting the phone.

My pixel keep rebooting also every day because of the update plus app crashes.

Enrolled my 6P on Project Fi in Android Beta Program. The Oreo Beta (build OPP40170623.014) kills the battery quickly and the phone will turn itself off at under 30% charge. Not fun having to charge it ever time I'm able but I can live with it until I get a PIxel 2. Everything else so far in Oreo has been great.

The phone turning off at 30% could possibly be a hardware defect. The 6P is known to have battery issues that are related to defective battery hardware. I had the same problem and it progressively got worse; it started at 20% and got as bad as 50%. I finally contacted Google support (I bought it through the Google store), and they replaced it free of charge even though it was out of warranty by more than 6 months. Rumor has it that they are currently replacing defective 6Ps with Pixel XLs too, so you might get a nice upgrade out of it.

Not a rumor. Had a 6p start boot looping last week. Purchased through Google Play. Opened a case. Received brand new Pixel XL 128GB two days later.

I did the same thing, I had a 32gb Nexus 6p and got a 32gb Pixel XL. I have heard that they aren't doing it anymore. https://www.phonearena.com/news/Google-reverses-servicing-policy-no-long...

Yeah, I tried and no go. Huawei's customer service sucks. I bought it from Google and tried 2x with them. Early bird gets the worm. I will be considering the LG V30. I wanted the 6p to last 3 years, but that is not happening. I may also go mid-range as the flagship process are crazy.

Mine is doing this, even after I did a factory reset, and mine was replaced already from the bootlooping issue (bought from Huawei directly). I doubt I could have it replaced again. :-/

Also stuck on July 5 security patch since installing the Oreo Beta.

Try unenrolling your device from the beta testing. It worked for me.

I would but I absolutely dread rolling back and wiping/re-configuring everything. I can live with it for another 6-8 weeks until I get a Pixel 2.

I was stuck on the August security patch and when I unenrolled my phone, Pixel XL, (and Pixel C for that matter) from the beta program I did not have to factory reset. I just unenrolled and when I rebooted the devices the latest security patch was available.

I was on Beta, stuck on July Security update, decided to unenroll and it did wipe my phone and go back to 7.x. Had to set everything up from scratch but I did get the August security patch finally. :\

I am in the beta, Pixel, August security patch here. The beta does not have the same security patch release schedule as the non-beta, for obvious reasons. As for resetting and wiping your device, I don't think that's been a thing since the official 7 or 7.1 dropped in beta.

It no longer wipes your phone. You can unenroll if you are no longer on DP4 and you will get the Sept patch immediately without wiping your phone.

Also on Pixel XL running great. Seemed like my battery was a little worse, so I took the suggestion Jerry Hildebrand had and did a factory reset. Battery back to normal. I'm also loving LDAC codec for my Sony Bluetooth headphones.

I might need to do that. I've had some stray apps like Philips hue taking up 20% for no reason. Don't want to reset though :/

My 6p has been on 8.0 since it was released, I've had Bluetooth problems, and the same SMS issues. Battery life has been an issue, but it always has on the 6p. It doesn't feel any smother that 7.0 was.

I've only had my XL for a week, on Oreo since I got it, so nothing to compare it to (had Nougat on my Robin). Haven't used Bluetooth, so I can't comment on that. For me it's been smooth, no issues at all thus far. Outstanding signal reception, amazing battery life even with my really heavy usage days. No missed SMS, no random restarts. I like the colorful media notifications, also. The only thing I'm not liking is how many more levels I have to dig down in settings now. It took a while to find stuff I used to know the location of, and I miss the colored graph of signal strength/screen on time.

Its been great! Bluetooth is abysmal though! Haven't been able to play music in my car since the update. Cant wait for Google to fix it.

Bluetooth in the car works great for me. One thing that worked for me; I paired my device made a call and played some music. Then I rebooted my phone while I was in the car just to be safe. I haven't had any issue.

I've got a Stock Nexus 6p with the Android Beta setup, and I still have not been updated to the final build of Oreo. Is the Nexus 6p still rolling out?

Stuck on the August 5th security update, everything else seems fine. I went through the beta's and completed them. Anyone else in the same situation?

My 6p is still on August 5th.

My Google fi 6P just got Oreo last week. Not a fan so far. They need to fix the wifi and battery issues.

Bluetooth issues have been resolved for me. The pixel is my work phone and have had no issues.

Battery life sucks, my Garmin Fenix 3 watch seems to disconnect Bluetooth a lot, but no issues in the car with Bluetooth. I have a few apps that apparently need to be updated to work properly. Amazon Video is abysmally slow and GoGo Entertainment for watching movies on Delta flights does not work at all on my Pixel XL or Pixel C. I'm also stuck on the August 5th Security Update. I don't know if that has to do with something wonky from having been previously on a Developer Preview or not.

I just unenrolled from the Beta Program and checked for updates and the Sep security update was available for download! Not sure why I had to unenroll to get it.

Good tip, and successful. Not sure why I had to do the same as well. My original understanding was that by completing the beta program you didn't need to unenroll from it for full functionality, such as the most current security patch. Oh well, evidently not. Unenrolled from the beta program and then downloaded the same same small update that completed the beta program, again, except with the September security patch, this time.

Well I haven't gotten the September update as yet in my Pixel XL I can't comment fully. However Bluetooth is no better or worse than it's ever been (i.e rather average) however I've noticed that the feature whereby your WiFi radio turns on when you're near a trusted network simply doesn't work. That and call/SMS backup being utterly non functional

The Oreo update has been surprisingly quite the delight on my Pixel XL. The animations are even smoother, absolutely *no* lags across apps, including keyboards, and thankfully battery life isn't any worse since the update (but not better either). As well as it could've gone I guess.

Random rebppts.esp when im using pip via youtube.and that stupid notification that tells u what apps are in the background forced me to uninstall apps i adore.im not liking it

There's an app to get rid of the notification (there's also a Tasker profile if you are so inclined). The app is called, I kid you not: Hide "Running in the background" notification!

Nexus 6P here. For one, sounds from several notifications coming in quick succession become intertwined and it sounds ridiculously. Then, it seems that the action center is harder to use, like, I need to do more moves to do what I want, like set "Do not disturb" for one hour. Also, battery usage stats are now less detailed... I was looking forward to Oreo for one feature: form fill APIs that allow password managers native access to logins everywhere. And funny as it is, Chrome does not have this feature. This is sad, really...

I've not noticed a huge difference, but it does seem to have improved my 6P battery life.

Ever since getting Oreo, my Fitbit Charge 2 won't stay connected. I have to toggle Bluetooth on and off to make it work, and that only works half the time. My wife has the same problem on her Pixel with her Fitbit. No problems with BT in car or headphones.

Bluetooth issues. Why isn't that surprising with a google phone?

Nexus 6P. I hated the persistent notification but now there's an app to get rid of that, so that's one annoyance gone. I dislike the bright white all over the place, but especially in the notification shade (not tried the new theme option yet). What I don't like is that Google adds features and then removes them again (not strictly related to Oreo, but I had hoped for the return of the changelog drop-down in the play store and the drop-down for wifi and Bluetooth in the quick settings). I also don't think it is a smart move to restrict the adaptive icons to the Pixel launcher and not update the Google Now launcher on Nexus devices. Battery for me is more or less the same as on Nougat. So far, I've had the lack of messages once. I got no messages for a day or so but when I rebooted I got loads that were sent the day before. That's only happened once though. SMS backup still being a Pixel exclusive also pisses me off.

Running Oreo on both my wife's and my Nexus 5x phones. Noticed improved battery life and no issues.

Those don't seem like MINOR issues to me.

5x on Fi, have yet to get the update... Given the issues above, I'm not sure I want this. Persistent notifications sound terrible, more so since I need an app to get rid of them according to one comment. Also I don't like the idea of a bright notification bar.

Haven't experienced a change in BT, seems to loose connection at times. But is hard to isolate a Pixel BT problem or just the BT jank that seem to be inherent. I do get some random stalls when opening apps, and some latency with touch response every once in a while. But then the system catches up, these are rare, not like the sluggish system response that seem to plague Samsung phones more regularly.

Pixel here, it's fine. Notifications/settings are taking a while to get used to, but I will. Wife's N5X she says lost some pics during the upgrade. I brought up the dcim folder, she said still some missing... not sure. Not about oreo, but one thing drives me nuts coming from MotoX2 pure, is Pixel doesn't know it's in my pocket like that phone did. I can't count the times flashlight has come on, or other setting stuff happens in pocket .. Lastly, ADMINS, website issue: running chrome 60.0.3112, the top left login doesn't work from home page! I keep getting adblock/please login and can't from front page.

Apps crashing sporadically

It's been great for me so far. Initially, O was chewing through battery like no tomorrow, but after doing factory reset it's been nothing but smooth sailing on my device. I rarely use bluetooth, so I can't attest to any issues there. Everything else works well.

I like it so far. I like the new notifications design. And battery life may be better, but it may be my imagination. One little bug is the swipe to unlock and dismiss notifications is a little tough to accomplish. I had this same problem after a prior update (can't remember when), but it resolved itself after the next update. ETA: (Nexus 6P)

I have a Pixel and I've been using O since DP2. The final version is pretty well polished, and runs very nicely. I'm not a fan of the bright white everywhere, but I've fixed that with rootless Substratum and the Swift Black theme, which make it feel like a whole new device. I haven't had many problems with Oreo. Once, the phone restarted randomly when at around 30% battery. Also I didn't get the September security update until I'd unenrolled from the Beta Programme. Other than that, I'm very pleased.

Pixel for me. BT works great, except my Fitbit Blaze won't connect at times, have to turn BT on and off on the phone. Very occasional BT headphone drop outs but much improved. I suspect the Fitbit issues are due to the FB app. Battery life is another story. Was able to go most of the day depending on usage. Since some update last week I get 4 hrs or so, even tho I don't use the screen much. I have removed some apps, tweaked battery settings....we'll see. I am going to do a factory reset and see how that goes.

My experience with Android 8 is that the Hangouts dialer for phone calls drops calls more often. It used to be stable.

Haven't installed it. I am not going to deal with Google's persistent notifications.

I have a Nexus 5 on AT&T and started experiencing the SMS issue after the Oreo update. Soon I realized it wasn't just SMS, it was actually all mobile data. All apps were unable to fetch data when not on WIFI (Chrome, Twitter, Feedly, etc), as well as not receiving SMS. There is a Google productforum thread about this issue if you search for a topic "Not receiving SMS and MMS since Oreo update" - I am not including the link here since it seems to prevent my comment from being accepted. I could achieve temporary fixes by restarting the phone, or even faster just toggling airplane mode, but usually the problem would come back within a few hours. Someone in the forum recommended doing a Network Settings reset, and I tried that about a day ago - so far the problem has not recurred but I won't trust that it truly fixed it until I go a week or so without seeing it come back. To reset network settings - Go to Settings, then Network & Internet, then the three-dot menu in the upper right, then reset network settings. Afterwards you'll have to rejoin any WIFI networks you care about, and repair bluetooth devices.

I like the update, the changes are good, but battery life on my Nexus 6P took a huge nose dive. I was already having the issue where my phone just shuts down at around 30% battery life remaining, so when the system images came out I did a full wipe and factory reset with the Oreo update. After, I still have the same shut down at ~30% battery life remaining, but now the phone gets down that low about much faster. I used to get home from work with ~55% remaining, now I'm lucky if I have 40% when I get home.

This. My experience exactly on Oreo with a 6P.

Oreo running on my Pixel, (knock on wood) I haven't any problems with SMS incoming messages but I do get the skips periodically on Bluetooth with my BeatsX.. Other than that I haven't had issues since the update

Pixel XL here. Oreo has been great so far, just about no issues. Battery life initially seemed quite improved, and even now it is still a bit better than it previously was on Nouget. I love the extra notification customization. Solid update.

Nexus 5X unlocked in the UK. Got the update on 14th September. No major bugs, battery life maybe marginally improved but too early to say.
I find the 'background activity running' notifications very annoying in that you can't get rid of them, to the extent that I uninstalled Acubattery just to get rid of the notification!
I also get a notification sound every time I lose signal (which is a lot during my working day) which I can't disable, also driving me mad. Can't comment on adaptive icons as I've been using them with Nova for a while.

Boots up really fast. Like, a reboot is easy to miss.

A few things I still dislike about O, but no major complaints re. day-to-day usage. Occasionally, though, Doze seems to put my 6P into a coma--fps is sometimes notably sloooow to wake the phone. On the other hand, I've picked the phone up after an hour of inactivity and noticed that the battery % was unchanged. So win some, lose some. [Dislikes: lockscreen, notifications (esp. the persistent ones), the white tiles, and adaptive icons (mostly because of the havoc the newly required padding has wreaked on about half of my installed icon packs) ]

I own a Nexus 5X, memory management is much better with 8.0, now with 8.0 the Nexus 5X has always between 450-600 MB free, which helps with a device with only 2GB of RAM. There is also no more memory management option in settings. I also like the white theme in the notification pull down bar.

Can I ask a question? I'm NOT trying to piss anyone off or bash anyone's choice, but I want to understand something. Why did you get a Nexus Jr Pixel when there's no memory card capability? That's why I'd never have an iPhone. It's like I can't understand why anyone buys a two wheel drive truck. I'm just curious as to why you were willing to lose what I personally consider an essential feature of a mobile device...expandable memory. Price? You don't store much? You are ok relying on a server who's location isn't even known? Again, I'm just wanting to understand, not start anything. The most important thing is that you're happy with your choice, it doesn't matter what anyone else thinks. Maybe I'm missing something that I had no idea about. Thanks for your insight.

When you have your first micro sd card become corrupted on you and you lose things that you value through no fault of your own, then you will understand. They're also MUCH slower than native storage. Whatever floats your boat, have a good one.

because 128 gb is plenty of storage

I used to think like that before I got a decent data plan. Now all my music is on GPM and all my photos and videos are synced to Google Photos. The only things I use local space for are apps and podcasts.

For the most part, I think oreo is big improvement over nougat on my n6p. However the mobile data bug is actually worse that what everyone has said. Even with mobile data always on disabled, I was using mobile data instead of wifi. Since i am not on unlimited mobile, this is an issue. I logged a bug report with Fi last week. Edit: Grammar

I received the update on my Pixel a few weeks ago and I really like some of the new options and how the home screen works. I have been having a nightmare with bluetooth though. I use multiple bluetooth devices every day and since the update it constantly disconnects from all of them or has issues where it connects and starts playing audio but the listening device doesn't detect any audio. The biggest problem is in my 2015 BMW 335, it never seems to connect and if I do get it to connect it will disconnect multiple times and may require a phone reboot to resolve. This was not previously an issue. There is also the issue where I the bluetooth seems to skip where it is connected to a listening device and there are periods of silence. I've never ever had this happen before with any other phone or version of Android.

Yes, Pixel Bluetooth is completely broken on Orea for late model BMWs. Nouget worked fine.

Hard to believe that no one at Google drives a BMW!

My battery life has gotten worse since the update. But overall, everything else is good.

The SMS is a pretty big issue. I don't understand how can Google send the update with that problem. Apple would correct it in a couple of days.

So far the only thing I've notice apart from some UI changes is an improved battery life... the audible app used to kill my battery fast... now much better!

Just wish picture in picture was available on more apps
I haven't had any SMS issues

Sideloaded the OTA on my 6P on tmobile. It's fast and smooth, idk if it performs better than nougat but it's not worse. Battery life is about the same, maybe a little better. No bluetooth issues. The only issue I have is that the phone is showing as uncertified in the play store. Apparently this breaks Android Pay but I don't use it so hasn't been a problem for me. Others are reporting this same thing and I think it's maybe the reason the OTA hasn't been pushed for tmo/fi/uscc. There is an OTA for version 019 floating around that supposedly fixes this but it hasn't been posted to the official OTA page. Since it's not causing any problems for me I will wait until it's posted before flashing. Overall I'm liking Oreo but needed a few tweaks to get it to my liking:
-installed app to get rid of persistent background app notifications
-applied substratum theme (swift black) to get rid of white notification shade/settings and theme some apps. Seriously this is the best thing to happen to this phone! Finally I have a proper black theme .
-stock icons are really bad (ugly and inconsistent) so started using an icon pack for the first time.
-PiP is cool (have only used it in YouTube) but i don't think it's something i will use regularly
-colored media notification look good sometimes and are sometime an eyesore

Thank you for your comment, I checked out these tweaks and I really like how my Pixel looks now.

[Problem]
Pixel here, I'm not sure if it was because of oreo or not, but I was damn sure there wasn't such error before. It happens when I make or receive a voice call (or whatsapp call), and sending voice note, resulting in app freezes.
After around 10seconds, the system will then auto reboot and load with the G logo with loading bar. *note the loading bar usually don't appear for restart phone. I have tried wiping data, follow by flashing oreo image, then locking back the bootloader before setting up my phone.
IT DID NOT SOLVE ANYTHING. I don't see anyone having such issue and was hoping that someone could share some advises. TIA

I am having the exact same problem!!!! I have a phone that won't make calls..... Frustrating.

Same thing happens to me at least 5-6 times since update. It freezes and restart again by itself. Never had such restart before Oreo

Having the exact same problem but haven't been able to find anything else about it, other than these comments. Any luck finding a fix in the last week?

Oreo update went well.
However securityupdate still august 5.
Where: The Netherlands

I'm still on DP4 on T-Mobile. Android Pay has always worked, except for the last two days. It just stopped out of nowhere. Haven't done anything different to the phone. Waiting for official OTA to be pushed.

"those two minor issues"?...bluetooth music and texting are the two main things i use my phone for!...not getting text messages and having devices not auto-reconnect or music cut out would make the device mostly useless if it was me.

After the Oreo update my Pixel had nothing but problems. its currently out for repair and I'm back on my old Xperia Z2. Thinking about switching to IOS after this.

Have a Nexus 5X on Project Fi and still have not received the Oreo update yet. Boo

I still haven't received the update to Oreo on my Nexus 6P. Just got the August security patch last week.

I have noticed on the XL that the bluetooth connection says it is connected to my headset, but calls go to the phone itself. It seams to be intermittent at best. I have not noticed anything with SMS as I do not get many texts.

Bluetooth no longer works with my Weber iGrill device. Booooo!

I have a pixel xl. I have had many problems with my phone since the update. The battery seems to drain really fast some days and be fine the next. The Google app constantly shows an error message saying it stopped. Texts at first would not send until I rebooted my phone. I did a factory restore to see if this would help with the issues but it hasn't solved all. The battery and Google app issue are pretty persistent. Bluetooth stopped cutting out as often so that's a plus.

pixel xl and my battery is worse after the update. I used to take it off a full charge at 8am and by 8pm only be down to like 50%, but now its more like 30%. I noticed sometimes while im using it in hand for a few minutes the battery goes down a few percentages really quickly.

Nexus 6P, on August security patch with no Oreo update. WHEN WILL IT COME? 😭

Battery life got terrible that I finally decided to do the hard-reset today (Recovery Mode > Wipe data/factory reset) with hopes of some sort of improvement. With that out of the way, I do like performance optimizations and UI consistencies across Oreo but I believe much more is required. Overall, I'm satisfied with it but looking forward to further improvements.

Pixel XL: the Double-tap to check phone gesture now really sucks. Why the hell don't they let us show the full expanded notifications?! Those paltry icons are utterly useless.

Funny nobody has mentioned Android Auto. My Android Auto has been acting funky ever since the upgrade. It will get into a state where the head unit in my car will actually reboot (literally music goes off, head unit goes black, and reboots). I have a feeling it's a bluetooth bug. But I'm not sure. Started right after the Oreo update on my drive home from work. Still not fixed with September security update.

I have N6P. I have used Android Auto for the 3 days I have had Oreo. I have not had any problems. I have a Sony head unit.

My battery life has taken a major hit. And I simply cannot stand the persistent "running in the background" notification.

To clarify my battery hit comment, I never ran into a 15% battery saving mode. Now, I see it 5 times a week.

Google keep is broken for users who turn off animations. Drag.

Running great with one exception. There seems to be an app or two that are not updated for Oreo yet and they have caused my ear piece and microphone to not work. Never had this issue before with prior releases.

On my Pixel XL, every had been good, the 9/5/17 build seems to solve Bluetooth quality issues I had with the initial build in my car, although I have had a few disconnect/reconnects of Bluetooth in car. On my Pixel C, they MUST UPDATE the Pixel Launcher. I can not add shortcuts to my home screen from Chrome. They are still using Nougat build of the launcher on the Pixel C.

How am I using the devices: I pull 3 gmail accounts so all the syncing that happens with that, I use snapchat very often, Facebook, Messenger, and Twitter on occasion. I play games rarely (except Pokemon Go, however I am not taking time playing that into account when I give my numbers or everything would be abysmal) Nexus 6P Portion: Let's just say it made problems that were already present with the 6P worse. The performance was still choppy, and battery life took a hit. These were issues that were brought about by the Snapdragon 810 and Google isn't optimizing for Nexus phones anymore. Pixel XL Portion: I utilized Google's replacement of a Nexus 6p for a Pixel XL and although I didn't have a lot of time with it on Nougat, Oreo has been very good to this device. Snappy as ever and I'm seeing very good stand by times. Once the honeymoon period wore off I feel as though my screen on time was about 4-5 hours still but standby times saw a percent decrease every 20 minutes or so. Not bad In General: GPS has been a little wonky on all my devices since the update, and Picture in Picture has been implemented very well. About 5% of the time Youtube won't produce a floating window as it's supposed to however the app still plays in the background (I do subscribe to Google Play Music). Settings is laid out slightly better however I do not like that ram usage can only be seen in the developer settings. Other than that it's good.

No real problems, but it changed my Bluetooth problems in my car rather than fixing them. Before, the phone would sometimes just refuse to connect. It would think it was connected, but the car showed no connection. Toggling BT off and on usually fixed it, but not always. Under Oreo, I noticed it would continually try to connect until it succeeded, which is great when it worked quickly. Not so great when it had to try 5-6 times, disconnecting audio every time it failed. I eventually discovered the hang-up was the automatic importing of contacts, so disabling that has fixed the problem.

Nexus 5x here, updated a couple of days ago from 7.1.2. After installation the phone was a bit more laggy but nothing you can't sustain. Yesterday the phone entered in bootloop during a google play update and ****** up badly my routine. Now I have no phone and no money to buy a new one. Not sure if Oreo created this problem, but worked for 2 year like a charm, and a day after the updated the phone is nothing but a expensive bookmark

My Nexus 6P has behaved very well with Oreo. I don't have any issues. Battery life has been as good or better than it was before Oreo. I don't have any SMS problems. All of my Bluetooth connections have been problem free Ford Sync, Oticon Hearing aids, Anker Sound Core speaker, Moto 360 gen 2, LG Headphones, and my Escort IX. No problems what so ever. I guess I'm lucky! I just updated to the October release and it also is working well.

Nexus 5X (32Gb) here. Battery is horrible under Oreo. Even tried some workarounds without any success. Unlock the phone, send and email, check my messages, respond to them and my battery is down 2 or 3% in a few minutes. Roughtly 1% per minute of screen time in my case. And oh my God it is laggy! Could not stand this and factory reset back to 7.1.2. I'll wait until Google fix those issues.

Using it under Nexus 6P. I by far enjoy the update over Nougat. My phone is more fluid and faster. Regarding battery life though, my 2 year old device is showing its age there so it wasn't particular fantastic under Nougat. Under Oreo, I see no major differences. Probably a bit better? But probably a placebo affect.

Nexus 5X on AT&T. Oreo update is great. No issues. Overall performance is the same or maybe a bit better. Battery life has practically doubled. I no longer have to worry about making it through a day of moderately heavy use. Excellent update.

I've found a few issues myself (Nexus 5X).
1. Been getting a double notification sound for every new email in the Yahoo Mail app.
2. Can't share anything from Shooty Skies, Questy Quest, Charming Keep or Disney Crossy Road (pressing the in-game Share button doesn't bring up the Share menu).
3. Connecting to some Wi-Fi hotspots with captive portals is hit and miss after signing in.

Nexus 6P, keyboard and apps can be laggy. Bluetooth issues - doesn't route calls through Bluetooth headset, Bluetooth skip/rewind doesn't work. Do not disturb option is invisible on volume slider.

My Nexus 6P seems to be running better on Oreo, perhaps Bluetooth issues with my headset are a bit worse. Oreo has the same Quick Title drag and drop bug as Nougut. Its a pity that Google removed the ability to prioritise notifications for legacy apps. This is my probably my biggest annoyance.

I have the Pixel. I've noticed a little lag but I am using nova and square home 2 launcher, so I'm not sure if either one of those could cause issues with oreo initially. Battery life seems to be a bit worse. I may need to do a reset or something.

I have the Pixel 5" on VZW and I just got Sept patch installed. Battery life has been trash to say the least. I am getting < 3 hrs of SOT when I got about 5-6 on Nougat. Hope it levels out

Haven't had any issues on my Pixel XL. Battery life is the same. Weirdly, though, my Bluetooth is stuttering less than it was before. I haven't noticed it happening at all recently.

Oreo has been great. I like the new notifications and the dots on the apps. One thing big for me was that the GPS would flake at times. Oreo fixed this and GPS does not lose signal.

It's been pretty good for my 5X. The update has given the phone a new life..

Pixel XL and it's been utter ****. Bluetooth regularly loses pairings: my Android Wear Watch, car and another fitness band constantly need to be re-paired. I charge my watch in a different room than where I sleep and every single morning I have to repair the watch. My car doesn't need to be re-paired every day but even when the pairing is intact, the damn thing doesn't auto-connect in the car anymore - I have to manually trigger the connection and it takes a lot longer than it used to. None of this was ever a problem when I was running Nougat. It all started with Oreo. The watch was a problem from the beginning. The car was more intermittent at first but when I got the September security update, my car problems became permanent - every time I get in the car it has to be re-paired.

The great thing about having a Google phone is that you're always first to get the bugs...er, I mean latest version of Android.

A lot worse battery life on Oreo from Nougat on my 6P. Not a fan of the settings redesign and the white quick settings menu. Dont want to have to root get a new theme though and risk losing Android Pay.

FU Google! You got rid of the thing I use my 6P for the MOST is Gmail label notifications and now you got rid of it with Oreo... aholes... if you have a feature on the phone, you DON"T get rid of it. I use this 24hrs a day to decipher on the notification sound if it's a work email coming in my Primary folder or personal stuff or stupid garage/spam emails.
BRING IT BACK ASAP!!!!!!! I wish I never upgraded to Oreo.

Nexus 5x, 1 week with Oreo, without strong conclusions yet. Battery seems to last less, and yesterday I wasn't able to connect my home wifi, I had to restart the phone. The phone seems somewhat sluggish.

I have a google pixel 128 GB model. I had intended to do a factory reset before installing... but somehow I must have told it to install and it did. I was very pleasantly surprised at finding NO issues with the OS upgrade without having done a factory reset.
Everything worked fine and has continued to work fine. Battery life... now that was a nice surprise! I am one of those that will not charge my phone until it is at least down to 15% or less in order to keep battery life as long as possible. I was getting 10-12 hours out of my battery on average with Android 7. My first charge on 8 lasted over 24 hours with normal use! I would say I am averaging 16-24 hours per charge. Even when I am using it heavily, uploading lots of pictures and downloading video, I still get around 12 hours. The very worst I have gotten was 9 hours, and I was giving it a very heavy workout and going into fringe reception areas. Google has really made a great impact on battery life in these past two major software updates (Android 7 and 8). Love the stock android on the pixel as well.

Running on a Pixel and Project Fi. No issues. I was concerned about Bluetooth since I connect to a number of devices, but all's well.

6p user here, flashed back to 7.1.2. Crappy cellular handoffs, and would eat the battery in half a day.

My LG Nexus 5X bricked itself during the 2nd day of our Dream Euro-Vacation. The Cruise ship kept forcing me to log into wifi, and I thought the new feature would be great. I knew there were some risks, but hey, copy an image, check parity bits, unzip, and flip sym links, what can go wrong? My vacation! So I'm evaluating my Android relationship... I'd like my phone to work! That's a better position to evaluate from.

Just to be clear, the phone bricked itself during the Oreo update! A quick call to google support shows NO OWNERSHIP and suggests that the LG hardware coincidentally died and it's LG's issue. It looks like it's time to try 5 apple phones and tablets for the wife and kids. They'll be happy! I'll noodle around on some manual possibilities. Any leads?

"...copy an image, check parity bits, unzip, and flip sym links...", THIS is what went wrong. Same thing will happen if you jailbreak your iPhone. I waited for my OTA on my Nexus 5X, no issue upgrading.

Speaking of Oreos, does anyone own a Dunky Cup? You insert cookies on the side of the cup and the milk goes in the middle of the cup. Pretty neat!

Naw, I'm a south-paw and they only sell right-hand dunky cups. https://www.kickstarter.com/projects/662799642/dunky-cup-milk-and-cookies

got it on my pixel....it's great!

Oreo is running just fine. But I've had a problem with OTA updates. My Pixel repeatedly failed to install the 8.0 update over the public beta. And, most recently, the Sep security OTA failed to install. Both times, I've had to flash a full system image to update the phone (which is a pain). I'll be submitting another bug report next month, I'm sure.

OK, that's more work than I want to do. I'm retired. I think I'll try this apple ecosystem... Google bricked my LG 5X just as I was about to upgrade the whole family to new droids. It looks like apples are going to fall from the sky. :(

Everything works great thus far except I lost all my song info in my car via Bluetooth :(

I had to re-pair to get mine back, but it randomly stops updating and I lose media controls. No detectable pattern to the random stops. I also get some non-random stops such as every time I get a phone call the Bluetooth has to be reset in my car. Resetting on the phone doesn't work. Luckily there's a menu option in iDrive where I can turn the Bluetooth for the car off and on, which fixes the issue for a while

Oreo has been running without much issue. Had a couple of apps that misbehaved and drained the battery overnight - but using the tools within Oreo have reined them in, and Doze seems to be working better than ever. I use Bluetooth in the car and the Bluetooth issues may be more frequent. Have the car-phone not connect even before Oreo, but perhaps it is happening more frequently. Not sure. Have to say, really have not messed with the notifications or much else new in Oreo. A subtle change overall.

I have a 6P. Overall, the update is good. Bluetooth is just fine, connecting to my Huawei watch and my Sony head unit in my car. Android Auto (mainly Waze) is running just fine. Battery is a problem. I unplug from the car around 7am. By 10pm, it is around 15%. I would say 2.5 to 3 hours SOT. I think I have taken a slight hit.

So you are having battery issues even on Oreo?

Update - I had initial success with the "reset network settings" attempt. My phone worked great for 2 and a half days. However it again lost the ability to fetch data over LTE today, and functionality was instantly fixed after toggling airplane mode again. Each time I've toggled airplane mode, I've noticed a surprising notification from Google Play, saying "WIFI will turn on automatically" when I'm near a "high-quality saved network". This seems like a new feature in Oreo so I'm disabling that, in hopes that it might be causing my problem. I also disabled background network activity for Twitter, not sure if that will help or not.

My Nexus 6P received the update last week. So far it is running smoother and the battery life seems to be improved. No complaints!

I agree with you. My battery life on my Nexus 6p has been great although my 6p is brand new but had been new in box for quite a while until I bought it from a guy the other day. He had never even opened the box up so it had never even been turned on. On top of that it's the 64g model and I got it for only $150! So far my battery life has been really good.

I haven't had any random reboots.
That's only thing I've noticed.

Upgrade went fine on my Nexus 5X, but I'm getting Nexus 7 vibes. * Switching users takes a LOT of time, when you login to a different user it takes a LOT of time to load the desktop and start your apps. It feels laggy like it's swapping a LOT. I guess the flash memory is slow and Google don'move on expecting fast flash. This is what killed the Nexus 7 after the second OS upgrade, it became unusable. * User switching button it at the bottom of the drop down menu, much harder to hit it now than before, when it was always at the top. * Top menu bar icons changed function, leading to accidentally hitting mobile data and disable it! I can be stuck not having internet for a while and not realize it's been turned off. Let me disable this function! It was better before when that accidental click displayed a graph. * Same with Battery icon, it used to display a graph, not it turns on Battery Save mode! It's easy to accidentally hit these buttons, as you have to double drag the menu down to get anywhere.

I have noticed one other thing. Seems to be some issue between the phone "communicating" with the Home app when chromecasting. I can launch something from the phone, and the phone Home app will launch, but the "sync" between the podcasting software and the Home seems to be broken. Works fine from other devices, but not my phone. Pocketcast is my podcasting app, so do not know if it is specific to that, or a wider issue.

Interesting. However, I'd hardly call "a lack of incoming text messages" a "minor issue".... it's basic communications of a phone. Also, I'm glad you brought it up so that I can highlight that indeed you are not the only one experiencing this. I can't post links unfortunately to help people but please see productforms google Pixel User Community with titles of:
"Not receiving SMS and MMS since Oreo update"
"Inbound Texts Have Suddenly Stopped Arriving on Pixel XL Phone"
"Pixel XL not receiving text messages" also see here:
https://forums.androidcentral.com/google-pixel-pixel-xl/830977-pixel-can...
(most comprehensive of what many people have tried to fix this issue...) I have seen at least 4 reddit trails on this issue which I reference in the posts above

I just bought a brand new Nexus 6p 64g for an insane low price of only $150 dollars! I'm still in shock over the deal I got from this nice guy who bought it new but never even opened up the box. Now that I've had it for two days and installed Oreo my battery has been great. No issues at all and now the Nexus 6p even allows you to use the fingerprint sensor to pull down the notification panel. I'm super stoked over the deal I got because I like the Nexus 6p ten times better than I do the Pixel. I like the Nexus 6ps unique design which I give props to Huawei for on that. So far Oreo has been great on the Nexus 6p and I love the 5.7 inch screen with the dual front facing stereo speakers. The audio is unbelievable on it.

My battery life has pretty much been cut in half (pixel)

My pixel XL has worse battery life now reboots randomly daily and app freezes since the update.

I still haven't received the update on my 6P.

XL/128gb has been solid for the last 10 months, and has had Oreo for about 2 weeks, and has just seized up completely today, first time with a nexus/pixel that I've had to factory reset :(. I now have to wait until I get home to rebuild the phone on a fast n/w grrrr. Agree that the battery life was affected by the oreo update, device also became very sluggish. The reason for the reset was because I couldn't connect to a mobile or wifi n/w, and the os prevented me from accessing the setup/config screens. Accessing applications resulting in getting stuck on them, refusing to return to home screen or app switcher. Never had anything quite like it happen before, very weird symptoms.

Not very well on my 6P. Running (OPR6.170623.017, Sep 2017). Android Pay not working. Randomly turns off WiFi. Battery life is much worse. Tried side-loading (OPR6.170623.019, Sep 2017) But getting errors. Even tried a factory Reset, and side loading (OPR6.170623.019, Sep 2017) again. Same errors. POOP!

I received the 8.0.0 version on my 6P about ten days ago. It's been running great. The bluetooth connection to my car works better than before. The battery life also seems to be better. No complaints, here.

Not happy with the latest Oreo security update. Not sure what was in this, it was 50MB. But ever since I ran this my battery life has tanked. Nothing unusual shows up in my battery usage report but it's 3:30pm and my phone was charged at 100% at 7:25am. I am now at 35% battery left. Before the latest oreo update it would usually be 60 - 65% left. Noting worse than an update that just destroys your battery life. Not happy with Google at all right now.

No connectivity to hidden Enterprise SSIDs :-(

So updated my Nexus 5x to Oreo the other day, hate it. Looking at how to revert. Apps are so slow/freezing, internet slow, looses gps and internet, makes the phone pretty much unusable. Text messages not always coming through, accessing phone to dial is slow and I type this and then wait for the text to appear on the screen several seconds later. Phone isn't rooted and this is annoying enough to make me consider an iPhone

CLEAR THE CACHE - Battery drained rapidly and couldn't fully charge phone - even overnight! Until I cleared the cache, Now everything is perfect, Battery lasts twice as long as when I first had it 2 years ago!

I haven't received the update. MY device shows 7.1.2 build N2G4C, Asking about updates tells me phone is up to date and patch level Aug 5. Any advice?

I've used Droid cell phones for many years and never had an iPhone, ever before. I have a Pixel. It seems the trend with Droid updates is that there's issues and bugs but this Oreo update TAKES THE CAKE!! There might be a few cool new features but what good are they if the update is so buggy it messes the phone up??!!!! The answer is, NO GOOD!!! I have always been a Droid / Google fan. This new update is so foul that it is literally pushing me toward looking at iPhone for the very first time in my life. My txt messages notifications vibrate despite the fact that I have vibrate turned off in my settings so I CAN'T turn it off. This is directly due to the upgrade and NOT 3rd part apps. Notifications settings are messed up and this also is NOT 3rd part apps. My battery has had SIGNIFICANT battery drainage directly due to Oreo update. I'm degusted. Google support is asking all these things of me but, newsflash, I don't work for Google and don't have hours to spend doing Google's job to fix these bugs. I hate some of the changes as well in Oreo. The double-tap feature is changed so now I can't double-tap to fast-forward or pause music. Thanks Google for taking that awesome feature away!! I am seriously looking at moving away from Droid as I've been increasingly fed up with the bugs that come with upgrades but this time is over the top...not in a good way. I'm pretty much degusted.

i've jumped back and forth between iOS and android since my first smart phone and I can tell you I have noticed more issues like you see on both with each major update. i currently have a 6 plus running iOS 11 and it is a major bug fest, constant crashes, poor performance, terrible battery life. i switched back to iphone beginning of this year not bc i liked iOS but for the stability and now that i am not getting it with the iphone I may jump back to android where I at least prefer the OS. Which ever platform you end up on I hope it treats you right, best of luck!

Updated my Nexus 6P to Oreo few weeks ago. Everything seems to work well, except battery life is significantly worse. Like at evening I take the phone from charger (100% full battery) and in morning it's on 85% and I didn't touch the phone during the night. I turned off anything I could: BT, NFC, mobile data and also switched to 2G, positioning. Only WiFi is on. It's a bit better, but not even close as on nougat. Sometime it "sleeps" well, but sometime like something is waking it up from sleep, so dose doesn't do it's work so well. And when I check what app is using most of the battery, there is nothing strange. Except "Mobile Network Standby" ...which is always near the top of the battery users, and as I said, I'm not even using mobile network, only WiFi. It may be that mobile signal is weak and oreo is handling it poorly, trying to re-connect all the time... Have no better explanation.
Just tried wiping the cache partition, as @Danjaqdvd suggested, so will see will that help or not.

100% -> 85% in ~8hrs....... grrrrrrr. I'm one of the few 6P users that were hit by the bootloop & battery issues from Nougat, can barely take it off a charger or battery pack without it shutting down from low power.... at 93%

That's similar to my experience. Only as I was using it, I could see the usage percentage changing to the next lower percentage after a couple of minutes. It was like watching a gas gauge go down on the car only faster. Then, I also experienced a fast shutdown even if the battery wasn't low enough. Finally, for some reason, I found that the Wi-Fi was shutoff and my data usage went up significantly until I discovered it. Can't believe one upgrade could cause so much trouble in an otherwise great phone!

I am finding the same thing. Doze is hit or miss, lately more of a miss, and my screen is lit for longer periods of time when face down, needing manual black screen sleep. Battery drains with BT and NFC off day or night; battery optimization is always off. My phone feels hotter more often with BT on, if I forget to turn off after a device has been disconnected. Sometimes, repeat, this is variable, I find with BT off it has been hotter when browsing internet over WiFi, in home. On the plus, my 3.5 connection is works again (lost sometime after a Nougat update) with my car adapter and wired headset. The headset icon does not show, however I am connected and it is working. Must add that, in Storage, Free Space crashes and does not work on this phone, but works on S8 Plus. Except for wired connectivity, not sure if pluses outweigh minuses.

Oreo turned my Nexus 5x into the laggiest device on the planet. Tried some suggested fixes to no avail. Unenrolling from the Beta and back to 7.1.2, problem solved.

My nexus 6P was still on the beta of Oreo until this morning. I've been wondering if there was some update problem so I took my phone out of the beta program and rolled back to Nougat this morning. It then gave me security updates but still hasn't given me the update to Oreo. My battery was draining super fast on the beta. Maybe it will be better now that I'm back on Nougat.

Nexus 6P 64g running Oreo. Was always happy with my phone but now it boot's in half the time, everything seems to run and look better. Never had the battery problem others have had. Would like to see bench test done to compare against Nexus 6P running Nougat .

My 6P just got Oreo last week and I'm noticing performance lag, wifi issues, and battery drain. The odd thing about my wifi problem is that it only occurs at work. The home wifi is fine. It takes hours, if at all, to finally connect, and when it does, the signal comes and goes; very unstable. I have a tablet on the work wifi that experiences no problems at all. The battery problem seems mostly related to the phone trying to get and stay on the wifi. When I turned off wifi battery usuage slows greatly. This morning it went from 100% to 94% in 15 minutes until I noticed and switch off wifi. Two hours later I am at 89% with no use and everything turned off in the background that can be practically turned off. Many areas of my building at work don't get cellular signals so I am very dependent on wifi to communicate with my offsite coworkers. This is not cool.
Android Central Newsletter
Get instant access to breaking news, the hottest reviews, great deals and helpful tips
Thank you for signing up to Android Central. You will receive a verification email shortly.
There was a problem. Please refresh the page and try again.