In pictures: The Motorola Droid Ultra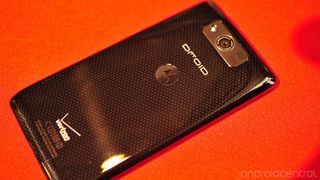 The Motorola Droid Ultra is the phone Verizon will show you when you walk into a store. The latest in the Droid line, it's bold and fast -- two things Verizon wants you to think of when you put Verizon and Droid together in your head.
It very closely resembles it's brethren, the Droid MAXX and Droid Mini. Think of it as the Moto Droid for the masses, and the one that will carry the most appeal to the average consumer. Being the thinnest smartphone available will help, as will the new "3D" design and the consumer facing features like Active Display that gives you notifications without turning on the screen, and the 5-inch screen itself. The Droid Ultra will be available in both black and red -- we've got a gallery of images of both after the break.
Image 1 of 24