OnePlus 3T on OxygenOS beta was sending clipboard data to Alibaba servers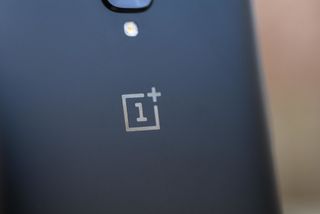 There's no such thing as a perfect company, and that's something OnePlus learned firsthand throughout 2017. During just the last few months of the year, it was discovered that certain OnePlus phones had a root backdoor and that the company was collecting an exorbitant amount of user data without giving customers a clear way to opt out of it.
In the latest entry of this saga, a user on the OnePlus forums has discovered (opens in new tab) that a system app by the name of "com.oneplus.clipboard" was collecting information from their OnePlus 3T's clipboard and sending it back to servers owned by Chinese company Alibaba.
This app was found on a 3T running the latest OxygenOS Open Beta with the December 1, 2017 security patch, and after Android Police reached out to OnePlus to get more information about what the heck was going on, this was the response they received:
While we are glad to see that this app is being removed, we aren't sure that this is something we'd refer to as a "feature." There's only been a report of this being found on the OnePlus 3T, but we wouldn't be surprised if this made its way to the 3 as well.
Android Central Newsletter
Get instant access to breaking news, the hottest reviews, great deals and helpful tips
Joe Maring was a Senior Editor for Android Central between 2017 and 2021. You can reach him on Twitter at @JoeMaring1.
Gotta find a way to subsidize that low $500 price tag, LOLOLOLOL!

This is why I'm always hesitant purchasing OnePlus or Huawei phones. I don't want my data going to Chinese servers.

Better for it going to the US Gov't instead.

No it's not, especially if you live in the US.

Wow, that would easily include passwords and login info if you copy and paste that kind of stuff. **** this company. I will never buy another phone from them.

Kind of a big "oopsy." Not the first time, either...

Well... it was a good run Oneplus, but news like this re-affirms my desire to NEVER buy Chinese phones. This isn't the first time, won't be the last, and Heysus only knows what else they do we never catch them in.

Absolutely disgusting. For what it's worth, this doesn't seem to appear in the application list of the Oneplus 3 running the most recent beta, at least not on mine. And because of the secret company's name, I'm going to have"Prince Ali" from Disney's Aladdin stuck in my head.

Just another day in the life of your OnePlus user.

App is being removed and renamed as something else. Will be re-installed in a future update.

So that's a big NOPE for Chinese based phones and/or OS from me.

See, this is why I am weary of buying OnePlus stuff. This isn't the first time they've screwed up on privacy.

Apparently these Alibaba servers are similar in scope to Amazon's AWS servers, not that that makes it right...

I feel it's a little like the security gaps they keep finding in Android, looks like a big problem but has anyone ever been effected?

Their explanation id very fishy! And it's not the first time such a thing happened. I don't understand how we can still trust them and why AC seems so forgiving towards them!
Android Central Newsletter
Get instant access to breaking news, the hottest reviews, great deals and helpful tips
Thank you for signing up to Android Central. You will receive a verification email shortly.
There was a problem. Please refresh the page and try again.