Oculus Quest 2 games releasing in June 2023 and beyond
Get ready to tap into new immersive worlds with these upcoming Oculus games.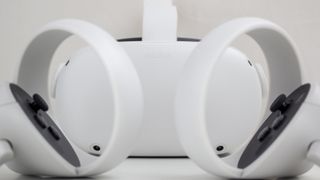 (Image credit: Nicholas Sutrich / Android Central)
Meta Games Showcase 2023 recap
The Quest 2 is in its final year as the mainstream king of VR before the Quest 3 replaces it. While that means some devs are moving on to the next generation, plenty of them are rushing to release their projects to the tens of millions of Quest 2 owners before they move on.
In fact, this year has been the busiest year of game releases for the Quest 2 since the system debuted more than two years ago with notable releases almost every single week of the year so far. Plus, plenty of releases coming up soon!
We've assembled a sizable list of announced titles you can expect to play over the next few months, as well as new Quest 2 games coming out this month. We update the list regularly, so be sure to check back to see what's been added.
Quest 2 games releasing in June 2023 and beyond
Why you can trust Android Central Our expert reviewers spend hours testing and comparing products and services so you can choose the best for you. Find out more about how we test.
Budget Cuts Ultimate
One of the earliest seminal VR titles, Budget Cuts Ultimate combines both Budget Cuts and Budget Cuts 2 into one ultimate experience. This is the first time we're seeing the title land on Quest, and this is an extremely special title that will be, no doubt, well worth buying when it lands.
Budget Cuts puts you in the shoes of the last human working at the mega-corporation, TransCorp. In the story, you've seen your human co-workers get called into HR one by one never to return, eventually replaced by friendly robot workers.
A mysterious phone call and a special warp gun transport you into a stealthy action game that's unparalleled in its ability to deliver on the promise of good stealth games in VR. The originals were an absolute gem and we expect nothing less of this Quest and PSVR 2 release.
Release Date: June 1 (Pre-order now)
We Are One
Sometimes, it's hard getting things done by yourself. That why, in We Are One, players can clone themselves in We Are One to get multiple tasks done at once. It's not unlike the concept in The Last Clockwinder, except We Are One expands that to bigger environments and introduces plenty of combat scenarios, as well. Can you be your best tool as you forge through the game's winding story and comic book-styled environments?
Release date: June 1 (wishlist now)
Battle Talent
Roguelite VR games are on the rise on the Quest 2, and the latest (Battle Talent) is set to arrive soon. With an "advanced physics" system, different combat and magic mechanics including parkour-based fighting, and thousands of mods that'll be available on the Quest 2 without needing a PC, Battle Talent sounds like it'll have a ton of content to enjoy.
Release date: June 1 (wishlist now)
Killer Frequency
The year is 1987. You're a graveyard-shift DJ just minding your own business, until you learn the local Police Chief is dead and the town needs you to act as a makeshift emergency line operator. Why? Because there's a serial killer on the loose, and only you can give your neighbors the info they need in time to save their lives. Otherwise, you'll only be able to listen in as they're killed one by one.
It's a pretty unlikely premise, but admittedly a fun hook. Killer Frequency has a "fully voiced cast and a killer original soundtrack of 80's inspired tunes from rock classics to synthwave," and gameplay unfolds based on your narrative decisions and ability to solve puzzles.
Release date: June 1 (wishlist now)
No More Rainbows
The Beast of the Underworld is just minding his business when suddenly, magical creatures appear and start ruining the ambience with joy and happiness. Unlike Shrek, who just tries to get his fairy-tale neighbors kicked out, the Beast just starts killing everything.
No More Rainbows has you running through 28 different platforming levels or 12 multiplayer battle arenas, using your beastly arms and hands to propel yourself through the world. That should make this evil vs. good game a good workout for your arms.
Release date: June 1
Quaantar
Ever wondered what it would be like to play Super Smash Bros or MultiVersus in VR? Quaantar aims to answer that question when it launches on June 7. This VR party brawler game is one-of-a-kind and lets players make their own characters and choose between fighter, assassin, generalist, or shooter roles.
Collect cores to upgrade your hero's agility, fire, or range abilities, jump into a game of 2v2 Soccer, and earn in-game tokens as you progress to unlock even more goodies. Quantaar is designed to give players quick burst plays so they can quickly jump in and have fun even if they only have a few minutes to play. We're definitely keeping an eye on this one!
Release date: June 7 (Wishlist now)
Dead Hook
Ever wanted to play one of the new Doom games in VR? Doom VFR gives players that option but it's not available on the Quest. That's where Dead Hook comes in! This fast, demon-slaying game channels the speed and visceral nature of Doom — complete with a Djent soundtrack — and includes some impressive VR-centric mechanics, as well.
Developer Joy-Way is behind many classic titles like Stride and the upcoming Red Flowers (among many more) and seems to specialize in bringing popular games to VR with a twist. Dead Hook's unique VR twist is its chain-swinging mechanics which will have you wondering why Doom Guy isn't always this acrobatic.
Release date: June 29 (Pre-order now)
The Signifier VR
Step into the dreams and memories of the deceased with the Dreamwalker machine in The Signifier, a VR adaptation of the tech-noir mystery adventure PC game. This VR remake of the title will put players right in the middle of the fray as they investigate the murder of the vice president of the world's largest tech company. What dark secrets will you uncover as you dive into the deep recesses of the human brain?
Release date: "Early 2023"
Pixel Ripped 1978
The first two Pixel Ripped titles referenced classic arcade titles indirectly; you played as young children in 1995 and 1989 who helped arcade character Dot fight evil foes across video game dimensions. Now, because ARVORE has partnered with Atari for Pixel Ripped 1978, the game can directly use game mechanics from Atari arcade classics like Pong, Breakout, Missile Command, and so on.
I had the chance to play a Pixel Ripped 1978 at GDC 2023 on the PS VR2, and found it to be just as charming as the original games, with a graphical upgrade and new mechanics. You don't need to play the originals to understand what's happening, and ARVORE devs assured me the campaign will be much longer than the first two games as well. Any fan of classic arcade games should absolutely keep this on their radar.
Release date: Summer 2023
Attack on Titan VR: Unbreakable
While little information is known about Attack on Titan VR: Unbreakable, the premise is likely as "simple" as you might expect. We imagine taking down a titan as a regular-sized human would be a great time. The teaser above doesn't reveal anything about the gameplay, but there's an indie SideQuest experience that you can play right now that gives a low-res, unauthorized sneak peek of what the game could be like.
Release date: Summer 2023
Crumbling
Crumbling is a VR roguelike action-adventure in which you use hand tracking (or the Touch controllers) to control a miniature action figure. You'll "fight against an onslaught of plastic monsters in hack'n'slash combat that is all about timing." It looks like a cute family-friendly RPG, and you can try the App Lab demo now if you're interested.
Release date: Summer 2023
The Foglands
Coming to the PS VR2 and SteamVR as well, The Foglands is yet another dungeon-crawling roguelike, though it looks a heck of a lot prettier than Ancient Dungeon. As a Runner in this sci-fi/ Western world, you'll put your shooting, throwing, and dodging skills to the test.
Along with scrounging for supplies and gaining new permanent skills over time, you'll also interact with characters to progress the story, which we hope will keep us invested from one run to the next.
Release date: 2023
Yupitergrad 2
Yupitergrad 2 is taking the formula from the original to the next level with Metroidvania-style levels, combat encounters, an AI-backed narrative, and the same amazing suction cup-swinging locomotion from the original.
You'll once again be in the shoes of an astronaut with suction cup gloves, but this time you're tasked with finding the secrets of the lost space station and escaping its maze-like design before your untimely death arrives. The original game is one of the most fun adventure platformers in VR because of its unique locomotion — you're essentially a Cosmonaut Spider-Man — and the additions here look like they'll fill in the gameplay even more.
Release date: 2023
Stack
You and up to nine other players can duel it out in a Mad Max-inspired post-apocalyptic world where your only weapon is a razer disc that you'll sling at other players. Use your parkour moves and in-hand shield to block and dodge other players' discs from the makers of Against and Stride.
Release date: 2023
I Expect You to Die 3: Cog in the Machine
I Expect You to Die 2 was a charming James Bond-meets-escape-room game that challenged your brain and cartoonishly murdered you in equal measure. So we're thrilled that Schell Games, fresh off its Among Us VR success, will continue its winning formula this year with telekinetic puzzle-solving. While it continues the story of your spy facing down the villainous Dr. Zor, new players who don't want to play the first two games should have no trouble diving in.
Release date: 2023
Stride Fates
Parkour-heavy game Stride finally gets a story mode that looks and feels as Mirror's Edge as the original sandbox release did. This long-awaited story mode is finally coming and it looks absolutely fantastic, adding in quality voiceover work and an intriguing story that's filled to the brim with action and parkour.
The original release date was December 15, 2022 but the team took feedback from customers and decided to put it back in the oven a bit longer. Originally, Fates was designed to be a one-hour story-based adventure but the extra development time means the team is now shooting for a 5+ hour gameplay time. Delays are never fun but this sounds like it'll be worthwhile.
Release date: 2023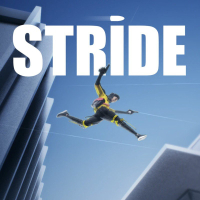 Stride takes your parkour dreams and makes them come true. Run, jump, slide, grapple, grab and shoot your way to victory among the rooftops of a beautiful cityscape in a race against the clock. Play with friends in the unique multiplayer mode or enjoy the story in the upcoming Fates update.
$14.99 at Oculus
Warp Lab
Ever since modern VR headsets debuted in 2016, gamers have been wishing for a VR remake of the classic Portal games from Valve. While Valve still hasn't delivered the goods, one other developer seems brave enough to try its hand at matching up to the gaming classic.
Warp Lab takes the portal concept from Portal and adds in sentient beings, guns, and a host of other environmental challenges that attempt to not only bring Portal in VR but to one-up its action sequences with plenty unique ones of its own.
Release date: 2023
Red Flowers
Red Flowers sounds like a nice, peaceful title from the onset, but that instantly turns brutal the moment you dive into the trailer. The game seems to share at least some minor similarities to the Ubisoft-developed Red Steel games back on the Nintendo Wii, except with the accurate and visceral combat needed to bring an action title into VR.
Developer Joy Way games has made a name for itself in recent years with games like Against and Stride, and Red Flowers looks to take the studio's pedigree for fast action-packed games and add in a katana and plenty of building hopping parkour to go along with it.
Release date: 2023
Ancient Board Games
If you've ever wondered what people of ancient times did to pass the time, you're about to find out. Ancient Board Games is exactly what you would imagine, packing a series of historical board games into one VR game that lets you battle against your friends using the knowledge of the ancients.
From what we can gather from the trailer, you'll be visiting various regions throughout ancient Mesopotamia, enjoying scenic views while you defeat friends and foes alike with your newfound skills.
Release date: 2023
Cosmic Overdrive
Fly through an obstacle-strewn portal to its end in Cosmic Overdrive. Its gameplay reminds us a bit of the asteroid fields and warp zones of Star Fox 64, only in first-person and without the talking animals. You'll need to dodge some obstacles with your reflexes and lateral thrusters while blasting away others in procedurally-generated on-rails courses.
Release date: 2023
Divine Duel
Divine Duel looks like a fantasy/sci-fi mash-up of the popular Blaston, a 1v1 PvP game that sees players standing across from each other in fantastical arenas dueling to the death. Divine Duel attempts to eschew the ordinary by using over 40 fantasy weapons including many unorthodox ones like weaponized musical instruments, mythical creatures, and environmental hazards.
Release date: 2023
Next Player Please
Next Player Please sees players sitting around a physical table, passing the headset to one another to complete minigames with just their hands. The trick here — at least based on the trailer — is that the VR headset doesn't have a strap and players don't use controllers.
Those two key points make it easy to pass the headset along to others quickly, as what appear to be Wario Ware-style minigames will likely be faster-paced than in other VR titles.
Full Release date: 2023
Ghostbusters: Rise of the Ghost Lord
This was perhaps the single biggest announcement during the 2022 Meta Games Showcase. Ghostbusters VR takes the iconic film franchise and puts it into the world of virtual reality. The game tasks players with running a new Ghostbusters HQ in San Francisco, all while taking down and capturing various ghosts in the process.
Ghostbusters VR supports up to four-player co-op, and seems to be sticking pretty close to the spirit of the original films. However, we don't know much else about the game at this time.
Release date: 2023
The Thrill of the Fight 2
We don't know much about this sequel, as the announcement video gives no release window and shows no new footage. But the original is one of the best exercise games on the Quest 2, and the sequel will be "co-developed" by original creator Ian Fitz and Halfbrick Studios (Fruit Ninja VR 2). They promise "to improve the mechanics to make fights feel more fair and more realistic."
Release date: TBD
Behemoth
Skydance Interactive, developers behind the Quest's best game — that's The Walking Dead: Saints & Sinners — are back with a brand new, wholly original IP that looks to take Saints & Sinner's gameplay to a new level. The trailer above debuted at The Game Awards 2022 and showcased a plague-ravished snowy wasteland that Skydance says used to be a glorious empire.
Behemoth utilizes Skydance Interactive's unique physics system and takes it to a new level, opening up pathways to cause environmental destruction and take your enemies down along with it. As in Saints & Sinners, players will scavenge the land to survive and craft new armor, weapons, food, and other utilities that will help in the game's progression. The developers say the human AI has been leveled up this time around, so don't expect to just be slicing dumb zombies this time around.
Players will also have a grappling hook which will come in handy for traversal across the landscape and, of course, for climbing up those bulking behemoths that give the game its name. It's got some serious Shadow of the Colossus meets The Elder Scrolls vibes, and we're all here for it.
Release date: Late 2023
Genotype
Bolverk Games describes Genotype as an atmospheric, escape-the-dungeon sci-fi adventure that takes place at an abandoned gene research facility in Antarctica. Recently entering Alpha, Genotype sounds quite ambitious: you'll use your GRAID gloves to "print," upgrade, and control monstrous creatures, which you'll then use to defend yourself from other monsters.
You'll need to unravel the mystery of what happened, solve puzzles, make "tough moral choices," and use your printed allies to explore areas of the facility that you can't reach.
Release date: Q4 2023
Grand Theft Auto: San Andreas VR
During Facebook Connect 2021, Mark Zuckerberg confirmed that a virtual reality game based on the extremely popular Grand Theft Auto: San Andreas will be released.
While not too much is known about the title, we do know that Video Games Deluxe, the same studio behind the LA Noire: The VR Case Files port, will be working on it, with a release date set for sometime in 2023.
Release date: 2023
Assassin's Creed VR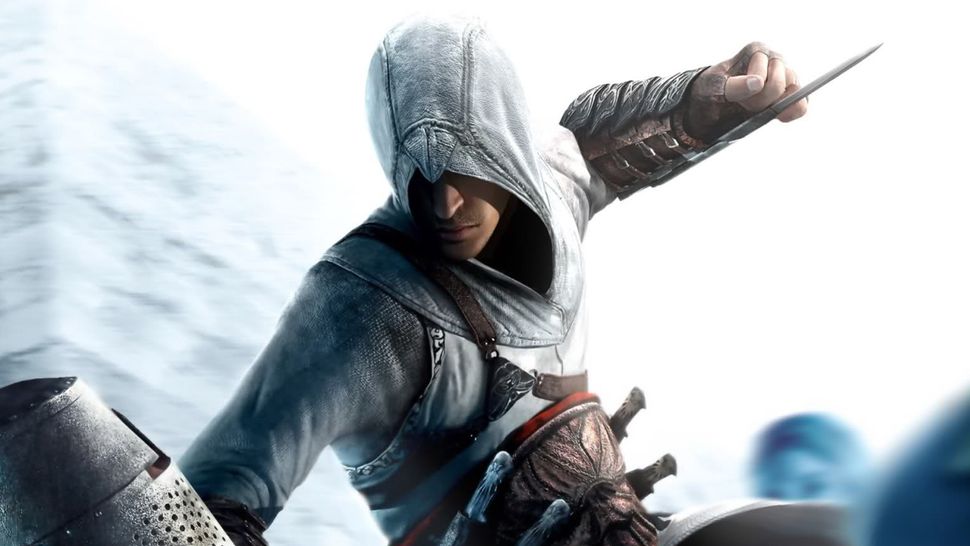 We know nearly nothing about the Assassin's Creed VR game. Co-developed by Ubisoft Düsseldorf, Ubisoft Mumbai, and Ubisoft Reflections, this title will likely continue the ongoing lore that Ubisoft has established with Assassin's Creed, although it's unknown what aspect of Assassin's Creed players will get to experience.
Release date: TBD
Which VR game are you looking forward to playing?
After a crowded 2022 for Oculus Quest 2 games, 2023 started off with a sparse library of new Quest 2 games before starting to pick up the pace this spring. Many developers are likely starting to look ahead toward the Meta Quest 3 launching in 2023.
Still, with major titles like Grand Theft Auto: San Andreas and Assassin's Creed VR promised for the Quest 2, we can still hope that the aging console has plenty of life left in it with more major releases to come. That will help it to compete against the PS VR2, which has more powerful graphics but a much smaller gaming library than the Quest.
Even if the game you're waiting on doesn't have a set release date yet, there are still many other great Oculus Quest 2 games to check out right now! Or, if you want a good starting point, we've selected the five Quest 2 games to play first (with five backup picks) so you fill up your headset with the best games from the outset.
Get the Android Central Newsletter
Instant access to breaking news, the hottest reviews, great deals and helpful tips.
Senior Content Producer — Smartphones & VR
Nick started with DOS and NES and uses those fond memories of floppy disks and cartridges to fuel his opinions on modern tech. Whether it's VR, smart home gadgets, or something else that beeps and boops, he's been writing about it since 2011. Reach him on Twitter or Instagram @Gwanatu