New countries can now sell apps in the Google Play Store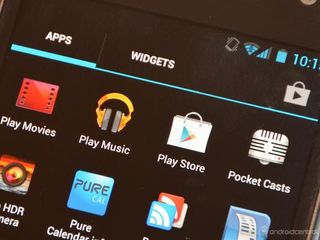 Google has been working hard over the past few years to make the Google Play Store as global as possible and now, they've announced the availability of some new areas and currencies that are supported:
Czech Republic
Israel
Poland
Mexico
Android developers in those countries can now submit and sell apps in any currency they wish and subsequently receive payouts and financial data for their work in their local currency. The finer details are highlighted on the Android Developer Blog and within the developer console so be sure to check out the source link for more information.
Source: Android Developer Blog
Ummm... Mexican apps are not new o_O they've been in Google Play way back when it was still The Market...

"If you are based in Israel or Mexico and are currently selling apps through an AdSense merchant account, you will need to migrate your apps to a new Google Play developer account in your local currency." So that's why Mexican apps are not new in Google Play but they still list Mexico as one of the 'new countries' to join in the cashing...

Wait a minute... how are these "new" countries????? Czech Republic
Israel
Poland
Mexico (the only "new" country on the list is Czech Republic, which became
a "new" country after breaking up with Slovakia almost 20 years ago) :)

Interesting, but I still can't wait to see "New countries can now buy more than just apps in the Google Play Store" :-)

Yeah I am also waiting for that one. Would be great.

When can we buy Apps in more countries ?
I've been using Android for almost 2 years now & I still can't buy Apps in Saudi Arabia !!!!! Whats so hard Google ? You will get PAID !!! Apple did it with the AppStore since it launched back in iOS 2.0
Sony Ercisson not onlt did it with the Play Store (back in the Walkman & Cyber shot days) , but also let us pay with our phone credit or bill hell , Nokia did it with the OVI store too Microsoft also announced that the MarketPlace will expand into Saudi Arabia & the GCC countries
By the time Windows Phone Apollo comes out , If Google still won't let us buy apps , I'll jump to Windows Phone

Poland? That's all we need. A 1000 apps dedicated to pollock jokes.

Now if they can only get the gifting of apps taken care of. Apple has been gifting apps for quite a while now, you would think Google would be able to also get it done.
Android Central Newsletter
Thank you for signing up to Android Central. You will receive a verification email shortly.
There was a problem. Please refresh the page and try again.