Motorola successfully defends against Microsoft patent case in Germany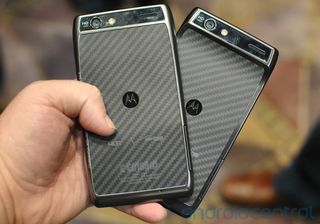 Microsoft's latest patent lawsuit against Motorola was ruled in favor of Motorola in Mannheim, Germany regional court today. The patent in question related to the interoperability of software between handsets, which, as you could imagine, is a pretty big deal in the Android ecosystem. While this is great news for Motorola, and to a lesser extend Google, Microsoft still has a German sales injunction in place against the Motorola Atrix, the Droid RAZR and the Droid RAZR Maxx thanks to previous legal victories. Stateside, Motorola had previously suffered a hefty ban through the ITC for infringing on another Microsoft patent.
Outside of courts, Google still has to pare down Motorola's operations even while they're still making strategic investments. Motorola has a long road to recovery, but hopefully it can fend off future sales injunctions with Google behind 'em.
Any German readers out there affected by the previous bans? Should tech giants be able to partially or completely lock out competitors from international markets in this way, or is there a better way to protect patents?
Via: Reuters
Simon has been covering mobile since before the first iPhone came out. After producing news articles, podcasts, review videos, and everything in between, he's now helping industry partners get the word about their latest products. Get in touch with him at simon@futurenet.com.
There's a much better way to protect patents. Don't allow the stupid/broad/vague patents to be granted.

They shouldn't be able to ban products as easily as they currently can. Just make the infringing party pay $X and make them continue to pay licensing fees until they circumvent the patents. The ultimate purpose is to make sure the patent holders get the money they deserve for their intention, not punish the infringer (and the buying public in the process).

Smfh apple all over again
Android Central Newsletter
Thank you for signing up to Android Central. You will receive a verification email shortly.
There was a problem. Please refresh the page and try again.