Mobile Nations Podcast Episode 1: Where the Magic Happens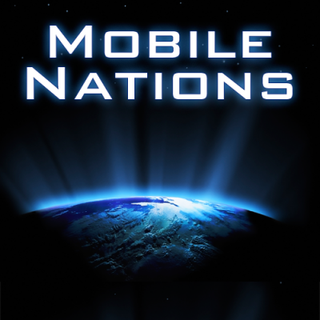 Mobile Nations is our brand new podcast, bringing together the heads of state from Android, BlackBerry, iOS, webOS, and Windows Phone for full on round-table action. This week Phil, Kevin, Dan and Rene discuss Windows Phone 7.5 Mango, the new Verizon data caps, and the state of the BlackBerry. This is Mobile Nations!
Topics
Feedback
Got something to say? Agree or disagree with something we said? Have something you want us to discuss on a future show? Don't just sit there yelling at the screen, dammit, let us know!
Hosts
Credits
Our music is pROgraM vs. Us3R by by morgantj. Thanks to the Smartphone Experts network of store for sponsoring this podcast, and to our fantastic live chat members for keeping us honest and making us smart!
listening to it right now, very insightful as too what is going on in the mobile tech world right now!

Great podcast listen to it while I cooked breakfast

Phil, you just make me smile...

Loved the podcast. Realty tore up blackberry,your going to make Kevin cry

The podcast is sorely missing @Bla1ze

Content is good but audio quality needs to be better.
Android Central Newsletter
Get the best of Android Central in in your inbox, every day!
Thank you for signing up to Android Central. You will receive a verification email shortly.
There was a problem. Please refresh the page and try again.