LG V10 vs. Samsung Galaxy S7 edge: Clash of the titans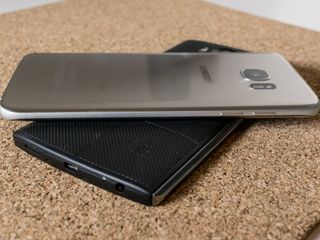 For a lot of people, the V10 is still LG's flagship phone. I happen to be one of them, and it's time to compare the best LG has to offer against the current darling of the smartphone industry, the Samsung Galaxy S7 edge.
Both are pricey, offer unique features and do everything you would want a smartphone to do in 2016. But they are also very different from one another, both on the surface and under the hood. While it's difficult to try and tell someone how they should spend their money, we can compare how they stack up against each other to help you make that decision.
The hardware
The Galaxy S7 edge is a beautiful phone. The glass surfaces give it a very premium feel, stylish good looks and a futuristic design when paired with the curved edges of the display. Samsung took the design and construction we saw in 2015 with the Galaxy S6 edge, and refined it to perfection. Outside of the buttons and ports, there are no hard straight edges on the S7 edge, and everything looks and feels organic and fluid. Of course, this is all subjective, but I can't think anyone would consider it ugly or the design off-putting.
The display is stunning, and one of the best in the industry. The 1440 x 2560 pixel, 5.5-inch AMOLED panel is bright and vibrant, with just a bit of over-saturation that we've come to know and love from AMOLED. You'll be hard pressed to find any phone with a better display, and Samsung (as always) deserves the praise they receive over their screen technology.
Image 1 of 2
The LG V10 is everything the Galaxy S7 edge is not. It's big, and bulky and completely unapologetic about being either. The steel frame and "DuraSkin" coated back make the V10 feel substantial and solid, while still allowing for a removable battery. The polished steel sides look striking against the jet black exterior, while looking sleek and refined when paired with the antique white model. The rear power and volume buttons (the power button is also a fingerprint sensor) are something you'll either love or hate, but they allow for an uninterrupted and smooth surface on both sides. Some are put off by the size and "weaponized" feel of the V10, but others — like myself — love the way it looks and feels.
The 5.7-inch QHD LCD display is no slouch. It can be a bit reflective in bright light and difficult to see in direct sunlight, but the colors are true and everything is crisp and sharp, though the display density makes for a bit less information on the screen with everything being a bit larger than many are used to. Atop the main display is what LG calls a "Second Screen" where notifications, shortcuts and other potentially useful information can live.
Swipe to scroll horizontally
| Category | Galaxy S7 edge | LG V10 |
| --- | --- | --- |
| Processor | Quad-core Snapdragon 820 or Octa-core Samsung Exynos 8 | Snapdragon 808 |
| Display | 5.5-inch QHD with dual edge design | 5.7-inch QHD with Second Screen |
| Storage | 32GB + microSD | 32/64GB + microSD |
| RAM | 4GB | 4GB |
| Rear camera | 12MP | 16MP |
| Front camera | 5MP | 5MP |
| Battery | 3,600mAh | 3,000mAh (removable) |
| Operating system | Android 6.0.1 Marshmallow | Android 6.0.1 Marshmallow |
| Size | 150.9 x 72.6 x 7.7 mm | 159.6 x 79.3 x 8.6 mm |
| Weight | 157 grams | 192 grams |
You won't be able to find two phones that are this different when it comes to design. Samsung takes the elegant approach that leaves you feeling like you're using a delicate yet powerful piece of equipment, while LG is more in your face and decidedly rugged feeling — this is the phone Bruce Willis would use while fighting international terrorists.
In the end though, both are well constructed and feel premium while using different materials and design language. I'll readily admit I like the look and feel of both devices, and both are phones that the design teams should be proud of.
A final few words need to be said about the V10's HiFi audio system. Using a high quality dedicated DAC and amplifier package, the V10 is one of the best sounding phones available in North America when you put on the headphones and fire up some local music. In contrast, the U.S. version of the Galaxy S7 edge is average at best, and audio is easily eclipsed by even some of Samsung's earlier Galaxy phones. Much like the camera, this is an important feature to many, and LG deserves the praise heaped on the V10 in this area.
The software
Welcome to the meaning and idea of open-source. Samsung and LG are the undisputed kings of taking Android and molding it into something that bears just a hint of resemblance to the original. We don't fault them for doing it, as this embodies the vision and ideals of providing a choice to users. Having everything follow a set pattern of design and appearance is available on other platforms for those that are more comfortable with it.
Both Samsung and LG software have learned to design software with a decidedly Asian DNA of abundant features and almost endless customization options, combined with a more flat and scaled back appearance in recent years. Users in the west have benefited immensely from this, and even more stoic offerings from Google and Apple are becoming more friendly and personal, following the lead from the two Korean smartphone powerhouse manufacturers.
Everything you would expect and need from an Android phone is there, and small differences in appearance and functionality are enough to make each feel unique in their own right. Both phones have full access to Google's core application suite of Search, Gmail, Chrome, Maps and more, as well as access to a seemingly endless list of applications from Google Play. Brand specific features and software are also found in Samsung's Galaxy Apps store or LG's Smart World market.
Each phone has their own specific software quirks, but recent versions from both companies have managed to bring all the bells and whistles with minimal effect on performance. Of course, both devices are also modified at the whim of the carriers who are the prime customers for Samsung and LG. Both the S7 edge and V10 I'm using are T-Mobile branded, and you'll find similar applications and modifications to the shipping software on each. One major difference for many is with the boot loader — the V10 is easily unlockable for software modification, while the S7 edge is locked and encrypted.
If pressed to choose the "better" software, I'd have to give a slight nod to the Galaxy S7 edge, but newer and faster hardware plays a big part in that observation. Depending on how you think about copious features and bold changes to Android, you'll either think they are cluttered and aggressive or enjoy the amount of features and options that ship with the phones themselves. I fall into the former category, and am pleased that I'm able to turn things off or put them out of my way and make either phone work for me.
When it comes to performance, the Galaxy S7 edge is the clear winner here — again because of the latest hardware with more power to run all the things happening. That doesn't mean the V10 offers a bad experience, but it's not as fluid or snappy as the S7 edge. With 2016 hardware, Samsung has managed to make the S7 series as responsive as the minimal software on the Nexus 6P in most areas. Laggy keyboards and unresponsive messaging applications or gallery software is a thing of the past, and I say good riddance. On the LG side, the V10 will also be able to do any task thrown at it, but without the smooth operation we see from the S7 edge. It will be very interesting to see an updated V10 with newer and faster internals, and I certainly hope LG makes it happen.
A final word about updates, including Android security patches. The V10 has lagged behind here since it was released, while Samsung (so far) has shown commitment to keeping the S7 edge current and fixing issues with quick updates. Finger pointing at carriers aside, if this is an important issue for you, it's hard to recommend the V10. We hope LG realizes the value in supporting devices and decides to honor their pledge for monthly software updates.
The camera
If you value a great camera on your smartphone, you'll be pleased to know that both the V10 and the Galaxy S7 edge offer outstanding options here, complete with all manner of features and shooting modes in the stock applications.
The V10 (or the G4 which offers the same camera and most of the same options) still remains my choice when it comes to using a smartphone as a camera — setting up shots and adjusting settings — but the S7 edge offers a better point-and-shoot experience. In part, the camera app plays a part here and I'm familiar with the manual controls and features on the V10, while I find the Samsung offering takes a bit more time to dial in. This is likely a matter of familiarity, and either should be equally easy to learn and use.
Image 1 of 2
LG V10 (left) and Samsung Galaxy S7 edge (right). Click to enlarge.
As you can see, the image processing is a little different, as are the default full resolution aspect ratios — 4:3 for the S7e, and 16:9 for the V10. Samsung brings just a hint more saturation and vibrancy to their images, while LG delivers an image where the colors are more true to life. This makes perfect sense when you consider the screen technology of the two devices. The Galaxy S7 edge's AMOLED screen allows bright, over-saturated images to look bold, beautiful and almost pop out of the screen. Accuracy aside, it's quite nice to view the images taken with the S7 edge on the S7 edge's screen. Meanwhile. LG's display is a more subdued and sharp view because they are using a high-quality LCD. Saturated and vibrancy-enhanced pictures wouldn't look as good on the display and sharpness would suffer.
The good news here is that either phone can produce pictures that are easily adjusted by editing software, and can still look good on a 27-inch monitor if viewed at full resolution. We're not to the point where any phone camera can replace an expensive Digital SLR, and neither company makes that claim. What each has done is deliver a great camera that can take pictures you'll be proud to share with friends and family, in a package that likely always in your pocket. We've come to the point of diminishing returns in the camera department, either the S7 edge or the V10 will continue to be an excellent choice for mobile photography during their lifetime. I've used both cameras in my work here at Mobile Nations, and won't hesitate to recommend either.
The battery
The Galaxy S7 edge and its 3,600 mAh battery wins.
The LG V10 and its removable 3,000 mAh battery wins.
Really, that's what to take away from this. Both phones will last the average user a full day, yet both phones will likely require daily charging. When pushed hard, the S7 edge battery lasts longer than the V10 battery, but not longer than two batteries that can be changed as needed.
Both phones offer Qualcomm Quick Charge 2.0 over the micro USB port. The Galaxy S7 edge also offers wireless Qi charging out of the box, while the V10 requires a special OEM wireless charging back plate. The Galaxy S7 edge also allows for wireless Quick Charging, while the V10 doesn't. But you can swap the battery.
All in all, this category really is a wash. The S7 edge uses a more power efficient processor and a larger battery to squeak a few more hours of use each day, while the V10 offers an easy to change battery and inexpensive spares. I lean towards the S7 edge here, because I don't want to keep track of a spare battery and keep it charged. You'll need to decide which suits you better and let it influence your decision accordingly.
The final word
I'm going to stretch my neck out for the inevitable chopping, but I would recommend the Galaxy S7 edge if you're considering these two phones. And I'm saying this as someone who will continue to carry the V10 every day with a Project Fi data-only SIM as my secondary media device. But I'm a nerd who carries multiple phones.
Audio chops aside, the S7 edge is the better all-around choice. Nothing else about the V10 is remarkably better, and the Samsung is more future-proof simply because it uses the latest Snapdragon custom ARM chip in the 820. We also know Samsung is serious about their Galaxy S line, and future updates will happen even if they're late arriving. The same can't be said about the V10, which is a limited release phone in just a few markets. LG's track record with software updates is already spotty at best, and there's no guarantee that the V10 will receive the attention it deserves when it comes to keeping current.
Having said that, if you were to tell me that you love the V10 design or the excellent HiFi audio, I would agree completely. You'll be happy with the purchase, as long as you know going in that the V10 is a niche product from LG and they may focus elsewhere.
For everyone else, the internet is right this time — buy the Samsung.
Sign up for Black Friday email alerts!
Get the hottest deals available in your inbox plus news, reviews, opinion, analysis and more from the Android Central team.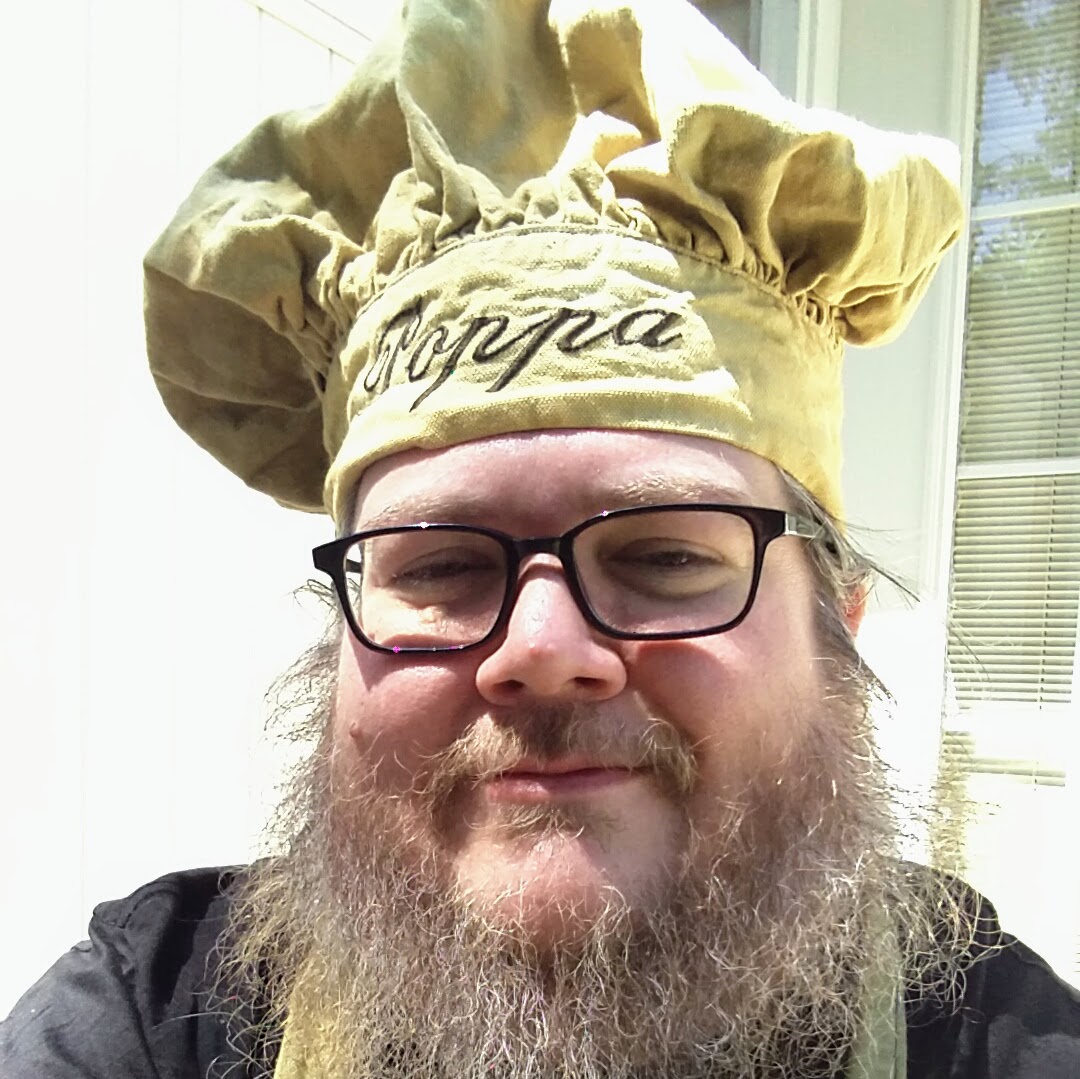 Senior Editor — Google Ecosystem
Jerry is an amateur woodworker and struggling shade tree mechanic. There's nothing he can't take apart, but many things he can't reassemble. You'll find him writing and speaking his loud opinion on Android Central and occasionally on Twitter.