LG P870 'Escape' spotted wearing AT&T branding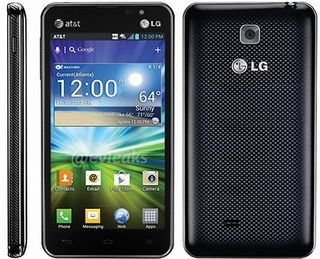 Those serial device tipsters at @evleaks are back once again, this time with a mid-range device seemingly bound for AT&T. The LG P870 'Escape' is supposedly a 4.3-inch device with a qHD IPS display, a 1.2 GHz dual-core processor and running Android 4.0 Ice Cream Sandwich. Additionally, the rear camera is pegged at 5MP, with the front shooter a 1.3MP effort. NFC is also on board, as is LTE and a 2150 mAh power plant.
Design wise, the 'Escape' holds definite design cues to current LG devices, notably the Optimus 4X HD. It appears to be housing the latest version of the Optimus UI just like the 4X HD, and also has the same three capacitive buttons in favor of onscreen ones. Leaks are fun, but actual devices are even better, so we'll be keeping an eye out for any further signs of this one.
Source: @evleaks
We better get that super phone too.

I didn't read this, but I really like the form factor of this phone. The exterior looks really appealing.

Does LG change the UI on EVERY phone they release?

Looks like last years Galaxy S II, without the little hump on the bottom.

I know they were trying to bring the price down, but I'm not sure if I was in the market I would go for a phone without a flash for the camera.

LG updates the UI for every release of android. This is the same UI that all their 4.0 phones have. It's actually really nice. Though I could see how some people may not like the icons.

I'll wait on my Sprint LG super phone.

Even this phone is trying to 'escape' AT&T's network :)

To me, this phone (especially its backing) resembles the original AT&T Atrix phone.
Android Central Newsletter
Thank you for signing up to Android Central. You will receive a verification email shortly.
There was a problem. Please refresh the page and try again.