LG Optimus Pad now available from Rogers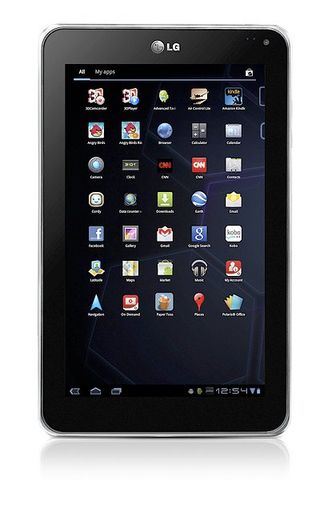 Remember when we mentioned the LG Optimus Pad was coming to Rogers? Well, it has now arrived at retail locations and is ready for sale. With the addition of the Optimus Pad to Rogers, Canadians now have one more choice added to their Android tablet line-up -- to bad about the pricing structures though.
Rogers is currently asking $449 for LG Optimus Pad on a three-year contract with the no-term pricing coming in at $699. The LG Optimus Pad is a fine tablet so, you'll have to weight the pros and cons there like anything else I suppose. If you're still on the fence about the Optimus Pad check out our previous hands-on with it or skip on over to the Rogers site for more info.
Source: Rogers
I pity those getting this tablet on 3-year contract.

Android tablets are overpriced, underwhelming and simply not ready for prime time. I wont be buying one until ice cream sandwhich

Why do all these tablets have such a wide bezel? Looks terrible methinks. I'm looking for tabs with near-zero bezel like the EVO. Wish the Transformer had near-zero bezel. Anyone else think wide bezel are unattractive? A lot of phones have large bezels too, like iPhone and Droid X.

It'd look great but be impossible to hold. The XOOM's is almost too narrow as-is..
Android Central Newsletter
Get the best of Android Central in in your inbox, every day!
Thank you for signing up to Android Central. You will receive a verification email shortly.
There was a problem. Please refresh the page and try again.