LG G6 vs. LG Q6: What's the difference?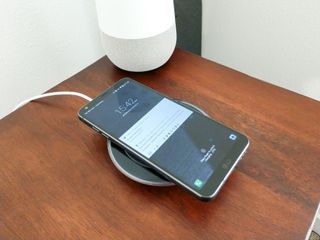 Amidst all the hype surrounding new phones we've seen the past few months, Amazon has been quietly offering two great phones at great prices for people who aren't able or willing to jump on the latest models and their high prices. Both are from LG and at a glance, they look almost the same. They even have similar names: the LG G6 and the LG Q6. There are some significant differences and we're going to run them down.
What's the same?
For starters, both show that you don't have to spend $900 to have a great phone. New models do cool things that may help justify the price but the Amazon Prime special pricing on these two LG phones prove you can get a really good phone for $200 in the Q6 or you can get a phenomenal phone for $400 with the G6. Here's the rundown of the things both phones have in common.
Both run Android and have access to about a million or so apps in the Google Play Store. Whether you're interested in Facebook or Netflix or any other app, you'll be able to install it with just a tap or two.
Both are built tough. The G6 and the Q6 both feature an aluminum frame, Gorilla Glass displays, and are MIL-STD-810G compliant.
Both phones are unlocked and not tied to a carrier financing plan.
Both offer Amazon Prime exclusive features: Prime Movies and TV streaming, unlimited photo backup, Amazon music and single sign-in throughout Amazon's apps.
Both have 18:9 HD displays. The size and resolution of the screens are different, but both feature an 18:9 aspect ratio which means they aren't as wide as they would have been with the old 16:9 aspect ratio standard.
Both have 32GB of onboard storage and a slot for a microSD card. Both models come in other configurations as well, but the Amazon Prime exclusive offers each have 32GB on the phone and an SD card slot that takes a card up to 2TB in size.
Both feature LG's application suite and access to the LG World app store.
Side by side with the screen off, it's difficult to tell these two apart. The G6 is 0.25 inches taller, 0.1 inches wider and has a 0.2 inch larger display so unless you're the measuring type or have them lined up together you wouldn't really notice any difference. Each device has a display that takes up almost the entire front of the phone with very thin side bezels and extra small top and bottom bezels. The G6 was the first phone to sport this look and the new 18:9 aspect ratio when it debuted in early 2017 and it's now commonplace.
They both also feature LG's solid design with an aluminum central frame that's exposed to your hand. It makes them feel "good" when you hold them and you'll have the impression they are well made and durable. I've seen many different designs from LG and like this one the best; nothing too showy or crazy and it feels like you're holding a precision tool. It's nice to see this design in the Q6 at $199. Very nice.
They're also both smartphones, obviously. They make calls, can text friends, have a high-resolution camera both front and back and access to all the apps you love and all the ones you don't know about yet. they'll connect to your Bluetooth accessories and any Wi-Fi network, and they each are LTE high-speed capable on supported networks.
Once you get past an initial glance though, there are some major differences between the G6 and Q6.
What's different?
The LG Q6 doesn't work on Verizon. Officially, anyway. The LG G6 has all the right radios to use AT&T, T-Mobile, and Verizon as well as almost any GSM network worldwide. The Q6 lacks official Verizon support (specifically, there is no band 13(700Mhz) and band 2(1900Mhz) LTE support) and while you might be able to connect to Verizon in a few localized spots (using band 4(1700/2100Mhz) this configuration can;t be activated or supported on Big Red. Neither phone is supported on the Sprint network.
The user interface of the G6 is LG's UX 6 and the Q6 has LG UX 5. Get past the confusing names and you'll see the interface on the G6 is more refined and has some extra graphical elements like antialiasing and HDR effects. The differences can seem subtle but the software on the Q6 is scaled back on the fancy bits in order to keep a consistently high frame rate. Our phone home screens are now like a high-end PC game and jitters or skipped frames are unacceptable.
The G6 has a 5.7-inch QHD display packed into the frame giving it a 78.6% screen-to-body ratio. The Q6's 5.5-inch HD display means it has a 78% screen-to-body ratio. you wouldn't be able to discern these differences until you turn them on. The 1440 x 2880 (564 ppi) LCD on the G6 outclasses the 1080 x 2160 pixels (442 ppi) display in every way and almost justifies the $200 price difference on its own. That's saying a lot because the Q6 has a beautiful HD LCD, too. But there is no doubt that the G6 is just better.
The G6 features the Qualcomm Snapdragon 821 chipset while the Q6 is using the Qualcomm Snapdragon 435. This is one of those cases where the higher number always means the better number. Neither chip is new or built on Qualcomm's latest chip design but both are capable. The G6 goes beyond just capable though and the Snapdragon's Quad Kryo cores and Adreno 530 GPU combined with 4GB of memory (compared the Q6's 3GB) can do a lot more than "regular phone stuff." 3D mobile games or heavy apps like Facebook will be faster and look better.
The G6 has a best-in-class camera system. It offers two 13 MP cameras; one has a f/1.8, 1/3", 1.12 µm, lens with 3-axis OIS and phase detection autofocus. The other 13 MP rear camera has a f/2.4 aperture to collect more light and photo data. The Q6 features an HD f/2.2, 1/3", 1.12 µm 13 MO camera that takes great photos, but the G6 set a standard for smartphone cameras when it launched.
The G6 has a rear fingerprint sensor and the Q6 does not. The latter relies on LG's front-facing camera-based face unlock system for quick access to the phone.
Which is best for me?
That depends on how you use your phone.
The Prime exclusive LG Q6 is probably the best phone you can buy for $200. In fact, the normal priced version without any Prime benefits at $235 is a hell of a buy. Once you dip into the $250 or lower price point phones pickings are slim and this one is a standout.
The Prime exclusive LG G6 is in a different league from the "great budget-priced" phone though. It was one of the very best phones available throughout 2017.
If you use Verizon the choice has been made for you already because the Q6 doesn't support the network. You'll need to look for another budget model or pay the extra for the G6, which isn't a bad idea. Beyond that, look at what you do when the phone you have right now is in your hands. Or what you want to do with one if you don't yet have a smartphone. If you stick to the basics — calling and texting, a little Facebooking or Tweeting, or even doing some web surfing or shopping — the Q6 at $199 on Prime is going to treat you well.
If you want to spend some time playing the latest mobile games or plan on having a handful of apps running at once you would be better off getting the $419 LG G6. Where the Q6 would stutter, get laggy or even overheat the G6 will churn right along because it was designed to be a performer. It may not have the latest processor inside but it still has enough "oomph" to do anything you would ask of it.
Either way, these are great prices on great phones for an Amazon Prime member.
Be an expert in 5 minutes
Get the latest news from Android Central, your trusted companion in the world of Android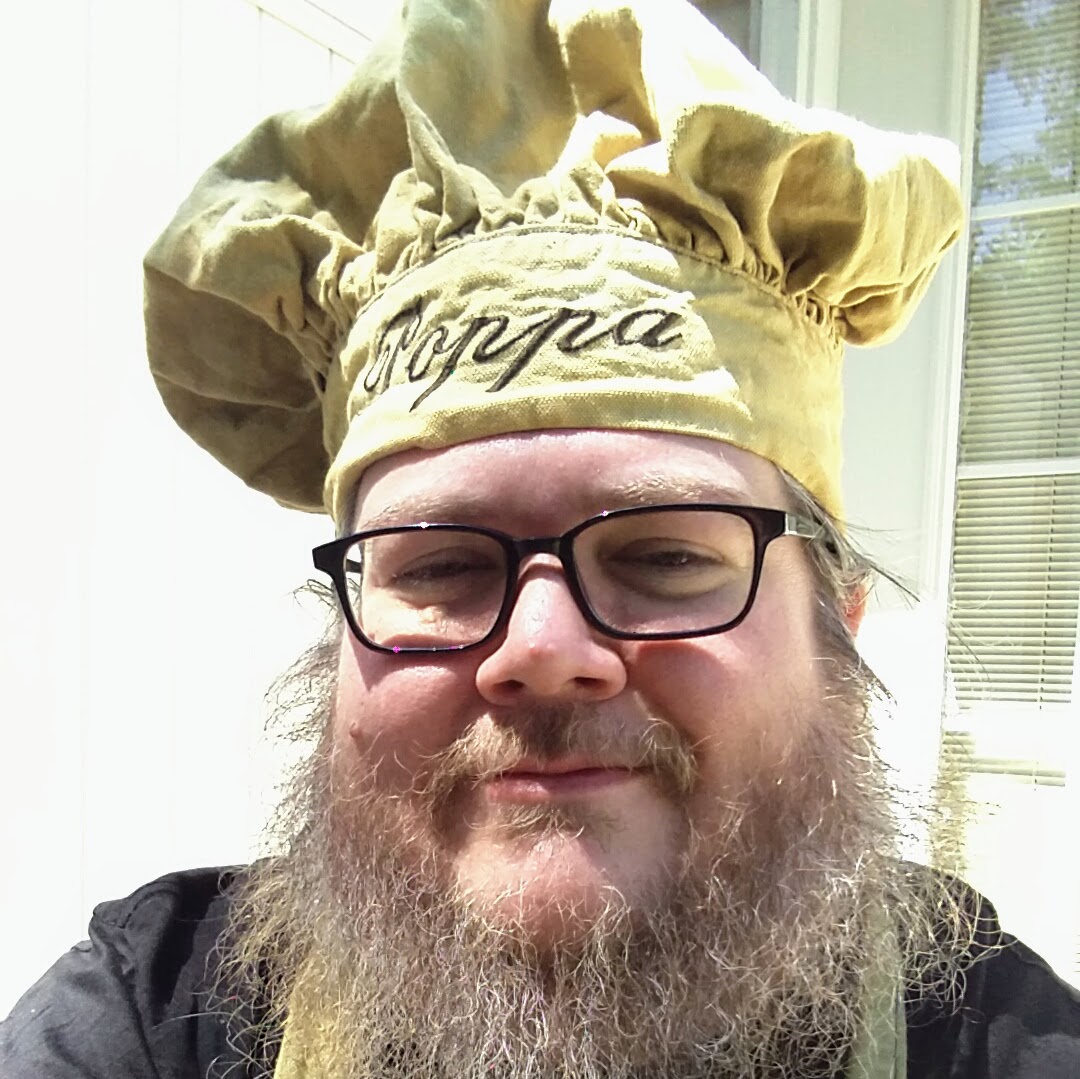 Senior Editor — Google Ecosystem
Jerry is an amateur woodworker and struggling shade tree mechanic. There's nothing he can't take apart, but many things he can't reassemble. You'll find him writing and speaking his loud opinion on Android Central and occasionally on Twitter.