The quick take
The LG G4 is as close as you can get right now to a no-compromise, high-end Android phone. Almost everything about it is done exceptionally well, from the best-in-class screen and camera, to the reliable all-day battery life. LG's software is quicker and more responsive than ever before, and the premium leather backs add a welcome touch of class.
The Good
Fantastic display
Excellent camera
Smooth, responsive performance
Solid battery life, with removable option
Premium leather backs are gorgeous
The Bad
No wireless charging without using a case
Some superfluous software
Regular plastic backs are nothing special
5.5-inch Quad HD
IPS Quantum Display
2560x1440 resolution (538ppi)
16MP, ƒ/1.8 lens, OIS 2.0, Color Spectrum Sensor
8MP front-facing camera, ƒ/2.0 lens
3000mAh capacity
Removable battery
Hexa-core Qualcomm Snapdragon 808 processor
2x1.8GHz A57 cores + 4x1.4GHz A53 cores
3GB RAM
32GB internal storage
microSD slot
LG G4 Full Review
As good as most high-end smartphones now are, it's still difficult to find one that does everything really well. In the past year in particular, getting the Android phone with the best camera or screen typically meant compromising in other areas. Same deal with the best software experience or build quality or battery life. It seemed like no single Android manufacturer could piece together the entire puzzle.
In this world of imperfect phones, 2014's LG G3 emerged as a solid performer across the board. It didn't look quite as good or perform as spectacularly as some rivals, but at a functional level it did just about everything really well. The battery life was pretty good, the camera was quick and dependable, and the screen — though not as vivid as rivals — was super-sharp and crisp, being the first Quad HD panel on a mainstream smartphone.
The G3 arrived at an opportune time for LG. The Korean company's local rival, Samsung, fielded a less than stellar premium handset that year, allowing LG to mop up additional market share through a range of phones led by its well-received 2014 flagship.
A new year brings new flagship devices, of course. Samsung gave the Galaxy S series the biggest overhaul in its history, with the Galaxy S6 and S6 edge earning high praise for their eye-catching metal and glass designs and impressive internals. But as we discovered when we reviewed it, the GS6 also came with an Achilles' heel or two: Generally lackluster battery life, and a move away from removable battery and storage options that would stick in the craw of some power users.
For LG, the Galaxy S6 represented a strong challenge, but also an opportunity. If LG's next major smartphone could pick up the G3's mantle as a great all-around device while also targeting Samsung's perceived weaknesses, it could secure its spot as the de facto alternative to the world's biggest Android phone maker.
So now we have the LG G4 in our hands, and we're ready to dive into a full review of what could be one of the year's biggest Android releases. Read on to find out how it measures up.
About this review
We're publishing this review after just over a week with the LG G4. I (Alex Dobie) have been using the Korean LG-F500L model, and my device was running special firmware (version x10d3_eu) for G4 testers and members of LG's preview program, which removes some of the Korea-specific software and localization. My G4 shipped with a dark gray plastic back; Phil Nickinson has been using a T-Mobile U.S. model (build LMY47D and software version H81109n) with the brown leather back, and he offers some thoughts on that version of the phone further into this review.
There may be some minor differences, mainly software-related, between what we're reviewing and the G4 models that arrive in the West in early June. That said, the phone is on sale in Korea right now, so what we're using should be considered relatively finalized. The largest change to this review was made after LG announced that the G4 will support Qualcomm's Quick Charge technology for fast battery charges — we've made changes in the review to reflect that fact.
Some other notables: I've been using the LG G4 on EE's 4G LTE network in the UK, paired with a Moto 360 smartwatch. I've loaded it up with a 64GB UHS-1 microSD card, which I've used mainly for photos and Google Play Music's offline cache.
LG G4 video walkthrough
A refinement of the G3's design, with your choice of backs
LG G4 Hardware
Let's begin by pointing out something relatively obvious. For all the talk of how modern smartphones are getting too big, big phones still sell, and from year to year handsets are continuing to balloon in size. Over the past three years, we've seen LG go from 4.7- to 5.2- to 5.5-inch screens in its flagships, so when the man in charge of designing these things says we've reached the "sweet spot," it's worth paying attention. That's exactly what LG's VP of Product Planning, Dr. Ramchan Woo, told us at CES this January, at the time unveiling the 5.5-inch G Flex 2. So it was no real surprise to see the G4 arriving this past week at that same "sweet spot."
With a 5.5-inch display, the LG G4 isn't a small phone. But like its predecessors the G2 and G3, it doesn't feel like an oversized handset, mainly thanks to LG's design traits. While it is ever so slightly larger than the G3 in all directions, the use of slim bezels, rear-mounted buttons and a curved, ergonomic back makes the G4 more friendly to hands and pockets than many 5.5-inch rivals. Once again, LG expertly fits a relatively large display into a device that feels relatively small.
Image 1 of 5
From the front, the G4 is the spitting image of the G Flex 2. Flip it over and bears more than a passing resemblance to the G3 — at least with the plastic back panel I've been using. It's fitting, then, that the geometry of the phone lies somewhere between these two. It's not completely flat like its immediate predecessor, nor is it overtly curved like the 'Flex. The glass front bears a curvature of R3000, which is just enough to fit a little more snugly in a jeans pocket, and for it to be visibly curvier than other Android slabs when you pull it out.
In the usual LG style, there's nothing of consequence around the front besides that big Quad HD display. The G4 retains the 2560x1440 resolution and 538 ppi density of the G3, but immense improvements have been made in other areas. LG has boasted of improved brightness and color gamut in its new IPS Quantum Display, and the G4's screen lives up to that hype, being immesurably better than its first-gen QHD panel in almost every way. Its colors are as bright and punchy as current SuperAMOLEDs, the whites are crisp and clear, and blacks dark and inky. We've yet to see any issues with sharpening, from which the G3 was prone to suffer. As Samsung has in recent months, LG strikes a nice balance between making images appear vivid and attractive without excessive contrast enhancement. Our only reservation has to do with color balance — our G4's colors seemed a touch cooler than other high-end LCDs, including the iPhone 6's Retina HD panel.
Image 1 of 2
The G4's daylight visibility is excellent, even in direct sunlight and overcast conditions, where lesser phone displays typically struggle. Like AMOLED-based Samsung phones, the G4 also has a super-high brightness level that gets activated in direct sunlight, improving visibility at the cost of contrast. The transition isn't as jarring as on a Samsung phone, but you'll notice the difference if you use a G4 outdoors this summer.
So in short, the LG G4's screen is bonkers. And if you were waiting for an IPS LCD to rival Samsung's latest QHD Super AMOLEDs, this is it. No smartphone display is perfect, but LG's undoubtedly ranks among the best in mid-2015.
A very subtle diamond pattern encircles that beautiful screen, while the glass itself is framed by a reflective plastic trim. Considering how many leading phone makers are moving to metal-framed designs, it's disappointing to see LG sticking it out with a plastic frame. And we have to imagine that some future iteration of the phone — perhaps an LG G5 or G6 — will eventually swap this fake metal for the real deal. Until then, shiny faux chrome plastic seems a little out of place in such a premium device.
For seasoned LG users, the backside of the G4 is, for the most part, a known quantity. The trademark rear buttons for power and volume make a return — a feature we've enjoyed on LG phones since the G2. For the uninitiated, putting buttons on the back may seem weird and counterintuitive, but the placement is such that they're easy to press with your index finger whichever hand you're using.
Above the buttons sits the G4's 16-megapixel optically-stabilized rear camera, which is raised ever so slightly from the surface of the phone. It's flanked by yet more camera technology on either side — LG's laser autofocus unit on the left, and LED flash on the right. And tucked away below the LED is the color spectrum sensor, which LG claims helps it more accurately gauge white balance. We'll take a closer look at the G4's photographic chops later in this review.
While many high-end phones are moving to stereo front-facing speakers, LG sticks with a single rear-facing unit. It's an improvement upon the G3 — and markedly better than the Galaxy S6's disappointing tweeter — but it doesn't quite match the bass and clarity of the HTC One M9, nor the iPhone 6's surprisingly good frame-mounted speaker.
Our first look at Snapdragon 808
LG G4 Specs and Performance
It's easy to overstate the importance of smartphone specs, however the state of the market right now makes the G4's internals a major point of interest. Unlike Samsung, LG's flagship offers a removable battery — a 3,000mAh cell — along with a microSD slot to augment its 32 gigabytes of internal storage. (And the G4 will probably be the only 2015 flagship to still use a microSIM — a source of relief if that's what you already have, or frustration if you intend to fiddle with horrible plastic adapters to use your nanoSIM with the phone.)
The main battery-related trade-off has to do with how you'll charge the G4 — there's no wireless charging option without using LG's QuickCircle case, and no Qualcomm QuickCharge support. But all is not lost. We'll touch on both later in this review.
On the inside, there's a Snapdragon 808 processor running the show. The 808 is the little brother of Qualcomm's controversial Snapdragon 810, the main difference being the presence of two fewer high-power cores in the 808. So you're looking at a six-core CPU, with two high-performance Cortex-A57 cores and four lower-power A53 cores, along with a slightly less trailblazing GPU, the Adreno 418. It's still a "big.LITTLE" chip, using the high-power cores for demanding tasks and the lower-powered ones for lighter background stuff.
On paper, then, the LG G4 is less powerful than its concave cousin, the G Flex 2, which uses a Snapdragon 810. However this only really holds true if you sit around running benchmarks all day. In the real world, where things like scrolling speed, touch response and app load times matter, the G4 is the faster phone by a country mile. A lot of that has to do with the software, which has also been tuned up. (And in fact Qualcomm and LG are both quick to tell you that the 808 and G4 were quite literally made for one another.) But it's also apparent that the G4 isn't throttling back its CPU anywhere near as much as the G Flex 2, nor is it getting as hot during heavier use.
The one area where you might legitimately notice slower performance than an 810-powered phone is high-end gaming. On paper, the the G4's Adreno 418 GPU is closer to the Adreno 420 included with Snapdragon 805 phones. That means there's less graphical number-crunching power than the Adreno 430 used by the Snapdragon 810, and that's reflected in benchmark scores and frame rates in more demanding games. On balance, we found graphically intensive titles performed about as well on the G4 as they did on Snapdragon 805-based phones like the Galaxy Note 4. That's still nothing to sniff at.
It's also likely that having two fewer A57 cores helps the G4 to run for longer on a 3,000mAh battery. By contrast, the G Flex 2, which used a battery of the same capacity, was kind of a trainwreck in terms of longevity.
So the Snapdragon 808 seems like a good fit for the G4, and we haven't found the phone's performance lacking in any area — far from it in fact. It's the fastest, most responsive LG phone I've used, and more importantly it also feels just as quick as competing flagships from HTC and Samsung. LG tells us the 808 is "fully tuned up for the G4, developed over two years with Qualcomm," and the results of those efforts are plain to see. As we'll discuss later in this review, the G4 offers a smooth, stutter-free software experience, and that's not something we could really say about its predecessors.
We can thank a combination of faster hardware, tuned-up software and a more responsive in-cell touch sensor for finally killing off performance lag in LG phones.
Less than fantastic
The LG G4 in plastic
Let's face it — if you end up with a plastic-backed LG G4, chances are it's because you couldn't get ahold of the leather version of the phone right away. Availability of the the more desirable leather G4 backs remains up in the air, but you can bet the mobile operators will want to get their claws into the various flavors of leather G4 through exclusivity deals. At least the removable nature of the backs opens up the possibility of buying plastic at launch and swapping out for leather later.
Anyway, back to the plastic LG G4. There are three colors available to choose from, should you opt for a traditional polycarbonate derriere for your G4 — metallic grey, ceramic white and gold. The grey and gold options have a matte texture, unlike the slicker finish of the G3. Meanwhile the white plastic back has a shinier, glossier finish.
Image 1 of 2
I'm not a big fan of the glossy white plastic, which brings back memories of the fingerprinty G2 back panel, not to mention countless plastic Samsung phones. The gold and grey options feel much nicer in the hand — though let's be clear, it's still a plastic back, regardless of ceramic this or diamond-patterned that.
Speaking of which, the geometric pattern on the back of the plastic G4s is more than just a printed decal. This is actually embossed into the plastic itself, and you can feel the diamond shaped indentations when you run your finger along the back the phone.
Over the top of that is the same faux brushed metal effect used in the G3, so there's a lot to catch the eye when light hits the back of a plastic G4. It's a unique design that hints at more exotic materials. Alas, when you pick it up it's all too clear it's just plain old polycarbonate.
So the plastic-backed G4s are nothing special, but not entirely objectionable either. Like many others, if I end up using a G4 in the long-term, I suspect I'll find myself hunting down a leather back on eBay. Until then, I'm not losing too much sleep over my polycarbonate-clad model.
Vegetable tanned
The LG G4 in leather
Phil Nickinson: If you get a G4, you'll want to get a leather back for it. It's that simple. Don't worry about how it's looked in pictures. They don't do it justice. I used a leather-backed Moto X for much of 2014 and well into 2015, and it's a remarkable option to affix to a smartphone. The brown leather I've got reportedly is exclusive to T-Mobile here in the U.S. But without official word on any sort of availability we'll hold out hope.
It's a little tough to pass any sort of judgment on leather after just a week. Leather's organic. It ages. It'll mar and scratch and ding and suffer all sorts of other words that you generally don't want to see in the same sentence as "smartphone." That's the point, though. It's leather. And it'll get better with time. And for all the gimmicks I've seen with smartphone design, the stitching works. I don't know a thing about fashion or materials used therein, but I do know that the stitching absolutely adds a little something extra to the back of a phone that already stands out more than most.
But here's the really cool part about the G4: If the leather ages more like Robert Redford than Paul Newman, you can swap it out for something new. (A Brad Pitt, perhaps.) But that's not to say that the leather backs feel like some sort of afterthought. If you weren't told that you could remove the back, there's a good chance you'd never question the idea of being stuck with this little slice of bovine hide for the life of the phone. At least in its early days, it's affixed to the plastic back that well. It looks and feels as much a part of the phone as the permanent skin on the Moto X. And with the other leather colors come new textures. You can swap skins as often as you like.
Image 1 of 4
I can't recommend leaving your phone face-down. But with the G4 in leather, I can't help but flip it over to take a look. (Or, yes, to leave for others to sneak a peek.)
Again, we have questions. We don't know how the leather backs will be available. Who will sell them, and for how much? We don't know how well the leather will age over time. But there can be no denying that it's so much more classy than plastic. Period.
MORE: The LG G4 in leather
Say hello to LG UX 4.0
LG G4 Software
For a long time, LG's software was a major area of weakness for its devices. In the pre-G3 days, powering on an LG phone would reveal an inconsistent, vaguely TouchWiz-like technicolor mess. However in the past year the company has tightened up its software design considerably, adopting a more consistent, geometric visual style in the G3. Along with this new look came features like Smart Notice, which aimed to serve up useful info cards based on the way you use your phone. LG UX 3.0 was an improvement, sure, but there was still a lot of work left to do, not least in the area of performance and responsiveness.
The LG G4 ships with LG's new UX 4.0, based on Android 5.1 Lollipop. In addition to running the latest version of Lollipop, LG's new software arrives with an assortment of design changes and new features. But the biggest improvement isn't one you'll find heavily promoted by the manufacturer. It's not a new app or feature, or any kind of visual enhancement. Instead it's the streamlined performance that puts an end to the intermittent stutters we've witnessed on phones like the G3 and G Flex 2. The G4 is, for all intents and purposes, lag-free. Like all Android phones, things can get a bit choppy when you're updating a bunch of apps concurrently, or in the first few seconds after booting — but in regular day-to-day use the G4's software is as smooth as anything currently available.
LG has also made its software brighter and more Material Design-friendly, adopting more vivid colors to show off that impressive IPS Quantum Display. Whereas last year's UX focused on subdued "mature" colors, this year it's all about bright blues, purples and magentas. It's still a mostly flat and geometric affair, with liberal use of large squares, circles and rounded cylindrical toggles. As on the G3, everything feels quite heavily stylized to fit with LG's established design language, but the company's been able blend this with the look, feel and features of Android 5.1 Lollipop more equitably than before. LG has also embraced Material-style animations across many of its apps, with cards flying into place in the Smart Notice Widget, and color transitions exploding outwards when ending a call.
There are a few visual tweaks we're not entirely happy with, though. Some of LG's graphics are are a little abstract — the triangular mountains (I guess?) in the gallery icon for one. The size difference between LG's icons and those belonging to third-party apps can also be quite jarring. Quirks from earlier Android versions also remain in places, including an Android 4.x-style tabbed app drawer with a section for widgets. And the camera icon still looks more like a washing machine than anything you'd take use to take photos.
Many longstanding gripes from LG's earlier Lollipop-based software have been addressed though — notifications on the lock screen can now be expanded in the proper way, and there's an easy quick settings shortcut to toggle between All, Priority and DND modes. (A good thing, because in line with Google's vision of Lollipop there's still no traditional mute mode.)
The Smart Notice widget was one of the major new software additions in last year's LG flagship, and this year's version has been given a graphical overhaul and a handful of new features. The widget now adapts its background color to match your home screen wallpaper, which is a neat visual touch, taking it beyond the boring square arrangement of old. A Material-style help button also lets you look up help articles from the manual. (Or at least it should eventually — the English version of this feature isn't fully live yet.)
The core of Smart Notice is its weather functionality, which shows you current conditions, and advice for later in the day. ("Prepare for rain falling in the afternoon," for instance.) And these can sometimes be hit and miss — for example at one point the widget told me to prepare for "a rainy morning commute" on a Saturday. Other smart cards include birthday notifications for contacts, suggestions for new contacts based on recently-dialed numbers, and recommendations to clear out downloads and apps that haven't been used in a while. In UX 4.0, it can also pull in data from LG Health, assuming you're using that service, and tell you about apps that might be draining the battery.
Smart Bulletin, the slide-out panel placed on the leftmost home screen, also makes a return, this time with enough functionality to actually justify its existence. You'll find cards for LG Health, an agenda readout from the LG Calendar app, controls for LG's music app, and a miniature TV remove for use with the phone's IR blaster, among others. It's roughly analogous to iOS's widget panel, but unlike Apple's implementation you're limited to cards for LG's apps alone.
The problem with both Smart Notice and Smart Bulletin, improved as they are on the G4, is that neither has really advanced further beyond being mildly useful. I'm not immediately junking Smart Notice like I was before, but there's nothing it does that I miss when I switch to another phone or launcher. And Smart Bulletin still doesn't really do enough to justify its presence for those of us not completely bought into the LG ecosystem — after initially sticking it out with the feature for a couple of days, I eventually turned it off.
For me, regular Android widgets are more useful than Smart Bulletin, and Google Now remains a better predictive card-based app than Smart Notice.
Image 1 of 3
Fortunately, familiar and more useful LG software tricks are alive and well on the G4 as well. KnockOn allows you to double-tap the screen to wake your phone — useful because of the rear-mounted buttons. And KnockCode lets you secure the G4 with a specific pattern of knocks. LG's split-screen Dual window mode also returns, with Samsung-like icons in the Overview menu showing you which apps can be opened in this mode. Similarly, QSlide lets you open some of LG's apps in a miniature windowed view. The list of supported apps for both features remains relatively small, however, and neither is as useful as Samsung's Multi window and Popup view.
A few of LG's built-in apps have inherited notable new features, too. The LG Calendar app gets a new "event pocket" feature, which lets you tag pictures, Facebook events and locations to your calendar entries — though these only appear in the LG app if you're syncing back to a Google Calendar account.
And the LG Gallery app can now group photos into "Memories" based on date and location, similar to HTC's Zoe or Motorola's highlights reel, creating automatic video highlights and letting you browse your photos based on location through a built-in app. The Gallery app will create these automatically, and notify you through Smart Notice if you have this enabled. What's more, the app also has built-in Chromecast support, making it easier than ever to show your pictures on a bigger screen.
That's a generous helping of new stuff to top off a mountain of familiar LG functionality.
Overall, LG has taken important steps forward in terms of design, performance and feature set. Some of it is a bit superfluous — LG Health, for instance, looks pretty, but doesn't do much beyond tracking your steps and syncing back to an LG Account. And we've already questioned the usefulness of Smart Bulletin to the average user. But the most significant improvements have to do with the way LG's latest software looks and performs. Though it won't be to everyone's tastes, the new LG UX is brighter, more modern and more Material Design-friendly than before, and LG's war on lag has yielded its fastest, most responsive software experience to date.
There's always room for improvement, but on the whole, UX 4.0 is a firm step forward for LG.
A few other software bits worth mentioning:
LG has introduced a Smart Settings feature, which lets you toggle certain settings based on your location, or which accessories you have plugged in. (For example, turning Wifi off when you leave home.) We've seen similar features from other manufacturers, and there's not much to see in LG's relatively basic implementation.
We mentioned earlier that we're using a G4 running software based upon the Korean version of the phone, and as a result some of the English translations on our unit are a little askew. We've noticed this the most in Smart Notice's weather predictions and the LG Health app — sometimes with unintentionally comical or passive-aggressive sounding results. "Do you feel a sense of achievement?" and "Exercise makes you look great!" after reaching a step goal, among others. We saw the same thing on Korean G3s a year ago, and this was eventually fixed on European devices. Our T-Mobile versions have no such malady.
The menu for LG's lock screen shortcuts doesn't play nice with Android's Smart Lock feature. If you want to see the option (under Settings > Lock Screen) to change the app shortcuts displayed there, you first need to disable your lock screen security, then change your app shortcuts, then re-lock.
LG's built-in keyboard is actually pretty good. It's responsive, customizable and includes a pretty good correction engine. At the very least, it's managed to keep me from installing SwiftKey during my first week with the G4.
For anyone wondering, the G4 works just fine with Android Auto.
There's still some stuff you'll want to turn off.
Lasers, color spectrum sensors and RAW
LG G4 Camera
The LG G4 arrives at a time when high-end phone cameras are starting to get really, really good. As other aspects of smartphone hardware begin to plateau, digital imaging is one area in which we're still seeing meaningful improvements each generation. And between leading devices like the Galaxy S6 and iPhone 6, it's becoming increasingly possible to take amazing photos on your phone, regardless of lighting conditions.
LG's been making some big promises about the G4's camera in the run up to the phone's announcement, and for the most part the manufacturer's audacity is well-founded. The LG G4 can stand alongside the GS6 and the iPhone as one of the best phone cameras out there.
The star of the show is the G4's 16-megapixel, optically stabilized rear camera. The main camera features stabilization across all three axes, as part of LG's "OIS 2.0" tech. And it's tucked behind an impressive f/1.8 aperture lens, which is among the brightest we've seen in a flagship phone.
The main camera also is backed up by LG's laser autofocus tech, first seen on the G3, which bounces an array of infrared lasers off your scene in order to assist with focusing. And as we mentioned earlier, the G4 introduces a color spectrum sensor below its LED flash to help it detect the correct color balance for each scene. It's an impressive assortment of imaging technology, and the G4 makes good use of it.
Around the front is an upgraded 8-megapixel camera, behind an f/2.0 lens. As our own Russell Holly discovered, the G4's front camera isn't just good for casual selfies, it's also a surprisingly competent camera in its own right, going toe-to-toe with many of the previous year's rear cameras in terms of image quality.
LG's gesture-activated selfies also make a return, and now you can use the closed-fist gesture twice in quick succession to capture a burst of selfies.
MORE: The LG G4's front camera versus four of last year's flagships
The LG G3 was a competent all-round camera, and the G4 takes things to the next level. For the most part, the upgraded sensor captures a ton of detail, with rich, realistic colors in just about all conditions. The camera's f/1.8 aperture allows plenty of light to be captured in darker conditions, while also helping produce great-looking macro shots with beautifully defocused backgrounds. And the camera's optical stabilization allows for longer, blur-free exposures in low light as well.
That all adds up to a camera that's among the very best we've used on an Android phone.
With that said, let's nitpick a little. Each camera has its peculiarities, and the G4 seems to favor aggressive noise reduction and sharpening techniques for its photos — more so than its main rivals. In some instances, particularly pictures with lots of edges, like shots of trees, this can result in some artifacting and occasional loss of fine detail. That's something that can be tweaked in software, though of course there's no guarantee LG will do so.
It's also apparent that LG isn't using the same processing technique as Samsung for HDR (high dynamic range) shots. The Galaxy S6, for instance, appears to use on-sensor HDR for live HDR previews and near-instant HDR captures. The G4 is a little slower to take HDR photos, and its HDR images are a little more susceptible to motion and halo effects than those from Samsung's latest cameras. LG's technique seems to cope a little better with very bright images however, for example when shooting subjects with the sun directly in the background.
We're reluctant to dwell too much on the quirks of the G4's main camera, because it really is one of the best we've used. In some scenes you'll get better pics with the GS6 (or Note 4), in others the G4 will produce the best-looking shots. I'm not convinced either one is "best" overall, but I do think that on balance they're probably equally good.
Elsewhere you'll find an impressive, upgraded panorama mode now capable of taking panoramic shots in excess of 100 megapixels, which is pretty ridiculous. G3 owners will also be pleased to learn that the G4's panorama setup is a vast improvement upon the largely hopeless pano mode of its predecessor.
LG has tweaked its quick camera shortcut from the G3 — now you double-tap the volume down key to launch the G4's camera, instead of long-pressing like before. The obvious comparison here is with Samsung's quick-launch feature, though LG's isn't quite as quick as its rival.
On the surface, the G4's camera app appears largely unchanged. If you just want to point and shoot, the very simple "Simple" mode will let you do just that, but the automatic "Basic" mode is where most of us will probably live. That gives you control over the usual stuff — flash, guidelines, timers, HDR and other common toggles. And as was the case on the G3, this is all laid out somewhat haphazardly. It's not immediately obvious why the HDR toggle lives under Settings, but the Panorama mode lives under Modes, for instance. In any case, it's easy enough once you get acquainted with where everything is.
Image 1 of 4
Serious photographers, however, will want to live in the G4's new and highly impressive "manual" mode. As the name suggests manual mode gives you all the controls and readouts you'd expect from a pro-level camera. This includes the ability to take RAW images — special image files that capture more information than just a regular JPEG, and which can be used to manually process photos in professional software like Adobe Photoshop or Lightroom.
Readings along the top of the manual mode UI include a histogram, white balance (in kelvin), focus mode, EV (exposure value), ISO and shutter speed. Down below, there are controls to let you tweak all this stuff, accompanied by an auto-exposure lock button which you can tap once to lock, or twice to revert to auto. The combination of a really great phone camera, fine controls over your photo settings and a RAW capture option really is a gift to photographers, and one that introduces all kinds of creative possibilities.
RAW photos from the G4 are captured in DNG (digital negative) format, and generally weigh in at (at least) a hefty 20MB apiece — so you'll definitely want to invest an SD card if you intend to make use of this feature. The process of getting RAW images off the G4 is also a little more arduous than it needs to be, requiring you to plug in the phone or share the DNG using the File Manager app, or another app like Adobe Lightroom (which requires a paid subscription service). Sharing a RAW + JPEG photo from the Gallery app only shares the JPEG, for obvious reasons.
Once the files are copied off the phone, it's up to you to load it into your photo editing app of choice and do your thing, just as you would with a RAW file from a digital camera. It's been fun to take a shot at processing (and sometimes over-processing) RAW photos from the G4, turning dull or overexposed images into something more pleasing to the eye. One thing we've noticed so far, however, is that bringing out shadow details in images from the G4 exposes a lot of chroma noise. That's not too surprising given the relative size of the camera's sensor, however.
Check our sample photo gallery for a couple of light trail shots taken in manual mode with long exposure times. With a maximum exposure time of 30 seconds and a proper smartphone tripod kit, we don't doubt that we'll see some serious impressive shots taken on the G4 once it's widely available.
Image 1 of 30
For video capture, the G4 defaults to 1080p, though you can crank it up to 4K (2160p) if you're happy to record no more than five minute at a time. In either mode, the G4 records at a smooth, consistent 30 frames per second. Video captured has many of the same characteristics as photos from the G4 — generally good-looking footage in most conditions, with a tendency towards somewhat aggressive noise reduction. And while the G4's OIS tech helps to keep handheld footage stable, moving footage often exhibits a weird depth-shifting effect, seemingly due to the fact that it's stabilizing along the z axis now as well as x and y. It's not a deal-breaker by any means, but something to watch out for.
That's a whole lot of camera. And while the LG G4 might not be head and shoulders above its immediate competition, there's a great deal to like here. Excellent photos — among the best you'll get from a smartphone — in just about all conditions. A host of manual shooting options and creative possibilities thanks to the new RAW shooting mode.
And with the arrival of the G4, Samsung is no longer the only choice for an Android phone with a really great camera.
Camera showdown: LG G4 versus Samsung Galaxy S6 and iPhone 6
LG's talking a big game about the quality of the G4's camera, and in the time we've been playing with it, it's certainly produced some impressive images. But it's also up against some impressive competition — smartphone cameras have never been better than they are today, and today they're really good. So we're pitting the LG G4 against the competition, namely the iPhone 6 and the Samsung Galaxy S6.
Take a closer look at all three in our G4 vs. GS6 vs. iPhone 6 camera showdown!
All day longevity — with a couple of trade-offs
LG G4 Battery Life
With Samsung moving to fixed internal batteries in the Galaxy S6, a removable battery is an easy differentiator for LG to offer in its 2015 flagship. And so it's no surprise to see the G4 arriving with a 3,000mAh removable battery — a higher capacity than its local rival, and with the option to swap in a fresh battery in on longer days.
LG's removable battery comes with a few strings attached, however. While there is Qualcomm Quick Charge support, the phone only comes with a regular 5V/1.8A charger. And there's no wireless charging support included out of the box — the only way to charge wirelessly is to use LG's Qi-compatible QuickCircle case. That last point will be particularly disappointing for anyone in Europe upgrading from a G3, as the the Euro version of that phone came with Qi charging built in.
MORE: Wireless charging, in plain English
As for battery life itself, the G4 could be a good choice for buyers disappointed by usage times of the Galaxy S6. I've been getting around 16 hours per day with mixed usage consisting of web browsing, messaging, music streaming and photography using the rear camera. Phil has seen about the same. With more intensive usage patterns on LTE, with heavier camera use, this figure dropped to around 14 hours. To put that in terms of screen-on time, I've been getting around 4 hours with mixed indoor and outdoor use on Wifi and LTE.
For most of us, that's not sufficient to comfortably squeeze a second day's use out of a single charge. But it is enough that I'm not worrying about the G4 needing a mid-day top-up, as many GS6 owners including our own editors have found.
Having used a G3 pretty much exclusively for six months last year, I've also noticed that prolonged use doesn't seem to tank the G4's battery anywhere near as much as the previous model. That suggests the new phone's innards really are more efficient than its forerunner's.
So overall I'm satisfied with the longevity of the LG G4, and pleased that LG's around to cater to those of us who want a high-end phone with a removable battery. However that's tempered by disappointment that LG wasn't able to go all-out and include the latest charging standards — both wired and wireless — in its new flagship. Maybe next year.
A phenomenal flagship
LG G4: The Bottom Line
As LG positions itself as the major rival to Samsung in the Android space, the G4 emerges as one of the most important launches of the year. And depending on how things pan out, it stands a decent chance of being one of the best Android phones of 2015. It really is that good.
The G4 is competent across the board, and exceptional in the areas where it really matters. It brings to the table one of the best IPS LCD displays we've seen in a smartphone, a camera to match the latest from Samsung, reliable all-day battery life and performance that leaves older LG phones in the dust. By offering removable battery and storage options, the G4 can cater to hardcore power users who demand these features, as well as serious photographers who need extra storage for RAW photos. And LG's attractive leather backs for the G4 add considerable gravitas to what might have otherwise been another ho-hum plastic chassis.
On the software side, LG delivers a premium handset running the latest version of Lollipop, along with a new Material-influenced user interface. Though perhaps excessively colorful and over-geometric for some tastes, LG's UX 4.0 also feels responsive and modern. There's some superfluous software bundled alongside that, of course, but in the Android world that problem is hardly isolated to LG.
Like the G3 before it, there's really nothing at all that the LG G4 is bad at, and that might be its greatest strength of all. As much as we may grumble about the lack of Qi charging or offering a quick charger in the box — or the fact that leather doesn't come as standard — that's far from a convincing Achilles' heel. Instead what you'll find if you pick up a G4 is a great high-end smartphone without any real compromises to speak of.
For that reason, LG's 2015 flagship has earned itself a hearty recommendation.
Should you buy the LG G4? Yes
If you're in the market for a high-end Android phone this year, the LG G4 is a great place to start looking. The G4 is the Korean firm's best phone yet, making important advancements in display quality, performance and digital imaging. It has just about everything you could ask of a high-end smartphone. While the plastic model isn't particularly spectacular, that unique leather version is sure among the most unique and eye-catching smartphones out there.
While G4 pricing hasn't been announced on all carriers at the time of writing, you can probably expect the phone to line up with other flagship Android phones from the likes of Samsung and HTC.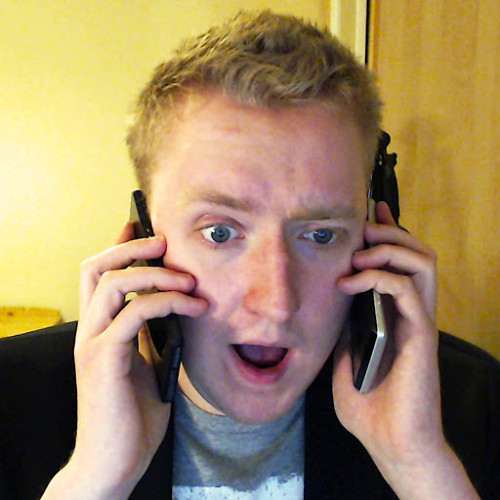 Alex was with Android Central for over a decade, producing written and video content for the site, and served as global Executive Editor from 2016 to 2022.