LG G2 KitKat update hitting the UK from mid-March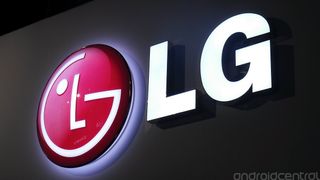 Speed boost promised with latest Android OS update
Android 4.4 KitKat for the LG G2 will bering rolling out to devices in the UK from mid-March, a video uploaded by LG UK reveals. The manufacturer says that the KitKat update brings performance improvements to the G2, alongside standard Android 4.4 features like cloud printing and the Chromium browsing engine for web views.
In the video above, LG uses a high frame rate camera to capture the performance differences between Jelly Bean and KitKat in a variety of tasks, including KnockOn wake-ups, app load times, camera startup and web page rendering. All in all, the company says KitKat makes the G2 17 percent faster, which is nothing to sniff at.
Thanks, gonk24!
Alex was with Android Central for over a decade, producing written and video content for the site, and served as global Executive Editor from 2016 to 2022.
Arriving on Verizon in 2015

Perhaps not. HTC ONE KIT KAT was first to Verizon.

HTC is not LG. Like I said previously, LG is unapologetic that they will get around to updates someday.

LG might finally gain some ground when they finally to realize that prompt updates will gain more customers. Main reason why the G2 wasn't even on my radar when I purchased my new phone. I like LG too. Posted via my Shnexus 5

Thank god I have a LG firmware and not network operator one. I would be waiting 4 months after everybody else received it.

So the Verizon LG G2 should get it soon,oh wait... Posted via Android Central App from Nexus 7 2013

YW Alex!! I have to give credit to my Twitter pal Lars for hitting me with it this morning. Looking forward to this update even though the G2 is a beast on 4.2.2 already.

totally agree. Loving my G2 as is. there are also Kit Kat custom ROMS available now.

Just got an LG G-Pad for £179.99 from Asda in the UK, do you think it'll receive the Kitkat update at the same time as the G2? Posted via Android Central App

No.
Root your device and run the Mahdi-ROM.. it's 110% ROCK STABLE highly customizable, and it's 4.4.2 KitKat.
There is NO substitute.. My G-Pad 8.3 could not be faster or happier.

Bet the G2 gets KitKat before my HTC one in the UK Posted from the ONE

Awe!!! ATT G2 update in Oct.. and in Nov Google is releasing 4.5. :-(

Who says October? Or is that just a guess?

The UK version is probably an easy port for AT&T and T-MO variants Posted via Android Central App

Aaah. Then where is the UI Improvement? Same crap UI!??!

Lol Posted via Android Central App

Whats up with the US? Posted via Android Central App

Same thing as always. Carriers have way too much control.

At least the phone will apparently be faster, in the uk. I love this phone and the G Pad but if LG wants to compete with Samsung they need to be on top of updates in my opinion for customer retention. The good thing is the G2 is pretty great on 4.2.2. Posted via G2 + Nova

Where do you people come up with this stuff... customer retention, pfff.... the phone is an absolute beast as is. I for one couldn't care less about any updates. Posted via Android Central App

I'm still hoping Knock Code makes it into the update. Such a brilliant idea. Posted via Android Central App

Just picked up a lightly used AT&T G2. Arrived today actually. Pretty stoked on it. Good to see KK in the future. Whenever that may be.

Hey good to see you got it finally. Let me know what you think in the thread or wherever.

Yea will do. Still sitting in the box. Going to give it go tonight or tomorrow. Will report back.

My real question is: Will KitKat be in the states before the G3 is out or the G3 will be before? Everything takes for ever here! Posted via Android Central App

Nothing to do with the states. LG just doesn't give 2 shits Posted via Android Central App

So its LG to blame... Posted via Android Central App

So....................... don't buy an LG.
And......................every time you feel like complaining about them, put a nickel in a jar marked "My new Nexus".

Anddddd nothing for the LG Optimus G Pro...

I guess they finally fixed Googles buggy code then.

The video shows Photo Gallery in the KK update. I thought Gallery was gone with the KK update? It is gone in my LG G Pad GPE. What gives? Posted via Android Central App

No, with KK you have both "Gallery" and "Photos" if your device already had "Gallery". It's great.
/s

I can't wait to hear when the USA gets the update! Posted via Android Central App

Nice and Lg has launched its G pro 2 in korea (for details http://www.gadgetride.com/news/lgs-new-android-device-launched-in-korea-...).

This update arrived in US on AT&T it's awesome

Hi can anyone tell me if the kit Kat update will include "voice mate" I can't see why it doesn't come with it in the 1st place
Android Central Newsletter
Get the best of Android Central in in your inbox, every day!
Thank you for signing up to Android Central. You will receive a verification email shortly.
There was a problem. Please refresh the page and try again.