LG and Google bringing Project Tango to consumers in 2015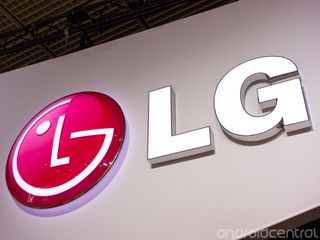 Google I/O brings together all the best – and craziest – that Google has to offer, including this year an interesting session from the ATAP team. They would be the "pirates" messing around with the awesome looking stuff like Project Ara and Project Tango and in their session at I/O they had some interesting news for anyone wondering when they'll get some Tango in consumer products. 2015.
We've seen Project Tango in both smartphone and tablet form in its current, developer preview hardware state. For 2015 Google is teaming up with LG to produce a consumer tablet based on the technology. They didn't say when, but next year you could be holding it in your hands. And that's pretty cool.
If you're interested in hearing more, check out the session in full in the video below.
Get the Android Central Newsletter
Instant access to breaking news, the hottest reviews, great deals and helpful tips.
The future is moving faaaaast!!!!! Posted via Android Central App

I guess Google's keynote yesterday was too long that they had to cut some stuff out to announce later. But who's seriously gonna buy Tango? Posted via Android Central App

As the spouse of an interior designer, my very first thought when I heard about Tango was that my wife could take this into a client's house and quickly and accurately get the measurements of any room, or the whole house for that matter. And to go a step further, then import that information directly into Sketchup, another Google owned product that she relies on heavily for design. It would save her tons of time in measuring and plotting in Sketchup. I'm sure there are lots of use cases for consumers in addition to the uses for the visually impaired that Google has already suggested. Your question is who will buy it. I would answer with another question, if nobody builds it how would we ever know?
Posted via Android Central App

Sorry fella I wrote a detailed reply, but it never got posted, more RAM, flash, UHD, 3D, sensing, good, cheap in 18 months, Nexus 10, $300 now, $1,000, 18 mths ago, Tango $300 in 18 mths, QHD phablets 2014, UHD phablets 2015.

"multiple cameras to monitor space, dozens of sensors to pinpoint the device's location and software that maps the world around it" I can just see the NSA jumping for joy at this! Something like "Hey check this view. It's way better than hacking someone's Webcam" The technology behind this is really cool stuff and shows where the future of portable devices is headed. On the other hand, how much is too much? From the Death Star using my LG G2

On LG TV's From the Death Star using my LG G2

I'm liking the LG and Google partnership Posted via Android Central App