Kik's new Bot Shop turns the chat app into an assistant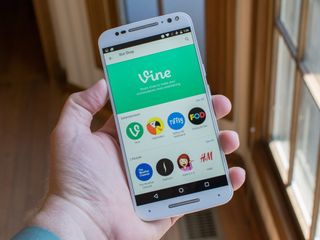 Messaging app Kik is giving people more chatting options with the addition of bots. Partnering with brands like Funny or Die, Sephora, and Vine, Kik Bots can find funny videos, check the weather, or give you makeup tips. To make it easy to find bots, Kik has built the Bot Shop.
From Kik:
You can get started with Kik Bots in the latest version of the app, available on the Google Play Store (opens in new tab) now.
Never liked this app. Too many spam users messaging you, and plus it looks like it's made for kids. Posted via the Android Central App

I felt the same way. I download most messaging apps to play around with them for a bit, but it doesn't seem like anyone gave much thought to this one's design at all. And in the week or so that I had it on my phone, I probably got over a dozen spam messages, mostly of the "YOU WON A FREE IPAD" sort.

Ahah, those are the same msgs I was getting as well. Or "You got a free SUBWAY sandwich coupon". Like really? Posted via the Android Central App

Yeah the way they pushed you to meet new people on there.... I found my boy chatting with a grown man and when I messed the guy he laughed. The conversation didn't have the chance to go south but needless to say no one in my household has the app. Posted via the Android Central App

Theres some very odd people in this world. Thankfully you caught it before things went south, as I'm sure was his intention. I'm not super strict with my daughter and her iPhone but apps like this are an exception and completely forbidden. Posted via the Android Central App

This is exactly why my kids are not allowed have kik. Posted via the Android Central App

This seems to be the go-to messaging app for creeps. Every girl i know who's active on any dating site talks about getting tons of messages from creepy dudes that just lead with "u got kik?" Weird, man. Just weird.

I'm not sure I see the appeal of messaging apps like kik, Facebook messenger, etc becoming assistants with bots and features like boarding passes. Never once have I opened WhatsApp and wished it could tell me the weather. I have Google now for that, or Cortana, or any number of better suited services. I open a messaging app because I want to message someone. Posted via the Android Central App

Never used it Samsung Galaxy Note 5 Platinum Gold & Samsung Galaxy S7 Edge Platinum Gold

Updated the app but I don't see the bots anywhere Posted via the Android Central App

Me and my gf started using the app as we both have crappy signal in the house so texts would be late or not go through and fb messenger uses too much resources, I do see a lot of crazy messages from random people like others have mentioned in the comments here but I just delete them, they're not too frequent of overwhelming to me Moto X 2014 XT1095
Nvidia Shield K1

Well there are many messaging apps that are light on resources and better than this.
Give WhatsApp or Telegram a try. No messages from random people on these.
Android Central Newsletter
Get the best of Android Central in in your inbox, every day!
Thank you for signing up to Android Central. You will receive a verification email shortly.
There was a problem. Please refresh the page and try again.