Iterate Podcast Episode 29: Esmaeili on Carbon for Android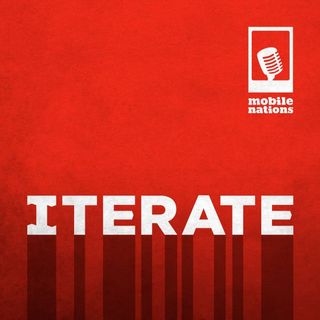 Marc and Rene talk about the Amazon Kindle and Nokia Lumia events, 4Cast.me, and Retinizer, and interview M.Saleh Esmaeili of Carbon for webOS, Windows Phone, and Android fame. This is Iterate!
Iterations
Hosts
Guest
Feedback
If you're one of the best-of-the-best-of-the-best in mobile design for Android, BlackBerry, iOS, webOS, or Windows Phone, we'd love to get you on the show, or if you've found a drop-dead gorgeous app on any platform and really want us to talk about it, contact us and let us know.
Rene Ritchie has been covering the personal technology industry for almost a decade. Editorial Director at Mobile Nations, analyst at iMore, video and podcast host, you can follow him @reneritchie on [Snapchat](https://www.snapchat.com/add/reneritchie), [Instagram](https://instagram.com/reneritchie), or [Twitter](https://twitter.com/reneritchie).
Android Central Newsletter
Thank you for signing up to Android Central. You will receive a verification email shortly.
There was a problem. Please refresh the page and try again.