Intel confirms it's working on Jelly Bean for Atom chips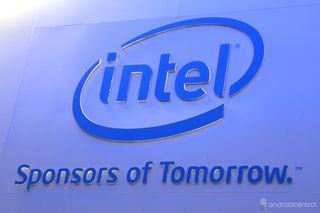 In not particularly surprising, yet reassuring news, Intel has confirmed that they are indeed working on a port of Android 4.1 Jelly Bean for use on their Atom chips. While we're still waiting for Intel to really make headway in the Android space, working on Jelly Bean reaffirms that they're here for the long haul.
There was no timeframe provided, and we still haven't seen a timeframe for Ice Cream Sandwich either, but the following statement from a company spokesman confirmed the news.
Currently, Intel devices are being pushed out carrying Android 2.3 Gingerbread -- such as the Orange San Diego -- which works superbly, but is still hideously outdated at this point in time. We're still waiting to see the partnership with Motorola take off, and even Vizio is supposed to be using Intel architecture in a forthcoming 10-inch tablet. Hopefully these two companies will at least launch with ICS on board -- else face a monstrous failure -- but to see that Intel is working towards catching up remains positive.
Source: PC World
Get the Android Central Newsletter
Instant access to breaking news, the hottest reviews, great deals and helpful tips.
I can't wait for this. An Intel phone with the latest Android would be the only thing that could pull me from a Nexus. Then again, once Intel catches up, maybe there will be a Nexus using one of their chips....

The faster then finish it the fester we will have faster emulator..... so go go go :p

hmmm...Jelly Bean on my Logitech Revue Google TV?

On a related note, Intel recently open-sourced their JIT compiler for Dalvik - https://android-review.googlesource.com/#/c/38941/

@galfert good question would it work on the revue ? can anyone answer that.. regardless I doubt Logitech would waste the money in updating the revue anymore

I would love to see a dual core 1.6Ghz intel powered device with ICS 4.0.4 rocking a 4.5 inch 720p screen and 2100 mah battery imagine how powerful that would be.....I know eventually it will be but if intel works on it they might have an insane device that will pull a lot of users off their current ones

I've tested unofficial x86 version of Android 4 on old eeePC 900 with 800 Mhz Celeron - works very well.