Keeping your home tidy is much easier when you have a little robot friend that does the hard work for you, but often they are prohibitively expensive to acquire. That's exactly why you should purchase the ILIFE V8s Robot Vacuum right now. Today, it has dropped to just $176.79. Not only is that over $40 off its usual going rate, but it is the lowest direct price drop we've ever seen on it. It has even sold for as much as $260 recently.
Put your feet up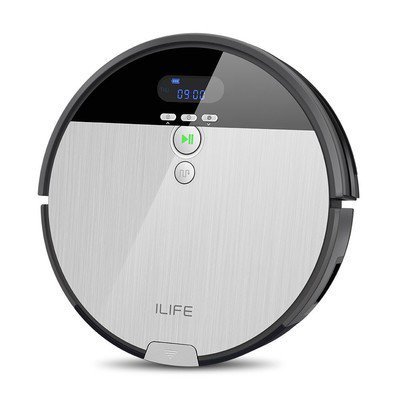 This robo vac not only vacuums your floors, but it can also mop them as well. Right now it's over $40 off and down to its best price yet.
$176.79 $219.99 $43 off
Many robo vac models only vacuum, but that's where this one stands out. In addition to having a large canister for collecting dirt and debris, the V8s can also mop your floors for you. It has its own water tank to provide a wet scrub for hard floors, and the advance i-dropping technology makes it very efficient. The vacuum can intelligently stop releasing water when it detects dirt or debris that needs to be scrubbed to prevent damaging your floors.
You can customize the V8s vacuum's schedule so it runs any time of day, any day of the week. With 6 cleaning modes, including auto, path, max, edge, mopping, and spot, the V8s can take care of a variety of different cleaning tasks. An included remote as well as physical buttons on the vacuum cleaner allow you to set the V8s going and choose different modes and scheduling options easily. While it may not have all of the app-connected smarts of a high-end iRobot Roomba, it's also much more affordable especially when you consider the built-in mopping smarts that many alternative options don't have or require an extra device purchase to complete.
We may earn a commission for purchases using our links. Learn more.