Huawei smartphone sales reportedly rose by a third in 2014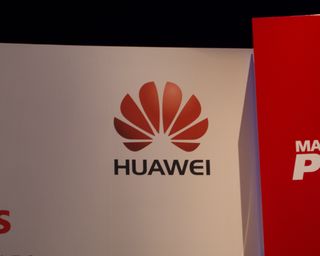 Chinese manufacturer Huawei has seen its smartphone sales rise by almost a third in 2014 to $11.8 billion, according to a report by Reuters. The publication cites a shared internal memo, showing the company's continued growth in the competitive industry.
It has been an eventful year for Huawei, with Gartner ranking the company high with leading competitors. You can take a look at some of the hardware released by the company by checking out our Ascend P7 and Mate 7 reviews.
Huawei results are set to be published in the coming weeks, which will surely shed light on this report. See the Reuters report for more details.
Source: Reuters
Man, this post has been up for three hours and there aren't any paranoid comments about the Chinese yet? You nutcases are slipping.

I wish more high end phones from Chinese companies came out in the US, because they have a great quality to price ratio. And to the paranoiacs of the world, everything is made in China. If the Chinese want your info, they'll have it. Hell, Motorola is a part of Lenovo, which is Chinese. And everyone loves Moto. I say bring on the budget high end phones! Posted via the Android Central App

The Chinese would have to get through the army of lawyers for MS and Apple as well as the US government suspicions. There won't be any Chinese phones here for a while. Posted via the Android Central App

ZTE's been selling phones through big carriers here for years.

ZTE has been selling phones that are mainly crap on the big carriers here for years. The ZTE ZMAX is the first phone I've been truly impressed with from ZTE on US carriers, it's like a giant Moto G. They need to throw more attempts into the mid-high end or they won't get any attention on the low end.

Well considering China pretty much owns the USA, I don't think those lawyers will have much success.

+1 Posted via the OnePlus One

This. Posted via the OnePlus One

"...there aren't any paranoid comments about the Chinese yet?" No, because Huawei is a real company with legit production lines and sales channels and everything. Trash-talk about "Chinese" companies is generally reserved for fly-by-night joke companies like Xiaomi and Oppo/OnePlus that can't even launch a product without a goofy fire sale promotion. Xiaomi has so many IP infringement issues they can't even sell a phone in India without getting hit by the banhammer.... INDIA! Don't get me started on OnePlus.

Do Chinese phones have a a access to Gmail? Rooted Galaxy S III
Rooted LG G2
Stock Galaxy Note 4

The ones sold outside of China yes. They have GAAPS Posted via the Android Central App

Honor/mediapad X1 ... ... ( 0ppo F5) ...
Android Central Newsletter
Get the best of Android Central in in your inbox, every day!
Thank you for signing up to Android Central. You will receive a verification email shortly.
There was a problem. Please refresh the page and try again.