HTC posts final Q4 2011 financials, expects weaker Q1 2012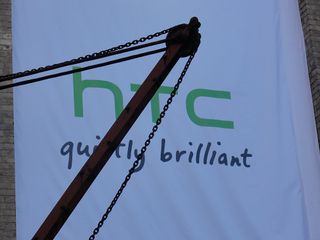 HTC has published its final Q4 2011 financial results, confirming the 2.49% year-on-year slip in earnings revealed in last month's unaudited numbers. In the fourth quarter of last year, HTC brought in NT$101.42 billion, down from NT$104 during the same period in 2010. There was also a gloomy outlook for the first quarter of 2012, with projected revenues of NT$65-70 billion (down from NT$104.16 billion in Q1 2011), and a much lower operating margin of around 7.5%.
The manufacturer said the Q4 slump, and expected weakness in Q1 2012, were a "temporary phenomenon" due to its current "product cycle transition", as it looks to unveil new handsets at Mobile World Congress later this month.
HTC faced strong competition in late 2011, with a resurgent Apple launching the iPhone 4S, as well as growing dominance of the Android space by Korean rival Samsung. The company has recently indicated its plans to do more with fewer models in 2012, focusing on stronger "hero" devices.
New models unveiled in Barcelona in a few weeks are expected to include the "HTC Ville", which leaked last week, and the quad-core "HTC Edge."
Source: HTC (opens in new tab)
Alex was with Android Central for over a decade, producing written and video content for the site, and served as global Executive Editor from 2016 to 2022.
Samsung is selling big HD phones as fast as they can make them. HTC is doing smaller screens, instead focusing on 3D and gangsta rap. But HTC was on top in 2010 when they had the biggest screens. Do you think HTC will see the trend? Or will HTC find yet more ways to resell the 4.3" EVO 4G?

HTC is going to get RIMMed if they don't start innovating again soon. 3D and Beats doesn't count. don't blame Android commoditization. if you innovate you will be successful - see Samsung. if you are lazy and stop innovating and ignore customers and lose focus you will die. over the last year - many of us have told HTC what they need to do to once again earn our business - but they play deaf and dumb and keep mindlessly spitting out the same tired and dated EVO-derivatives (including the upcoming the lackluster yawner "Ville") with gimmicks and bloat. so be it. live by the sword and die by the sword. just don't blame Android when you fail. i don't want Android competitors to point to HTC's failure and blame Android. if HTC fails it will be their own fault. HTC told us that they will focus on quality and offer "something special" and not quantity in 2012 but i don't see it yet. these poor results are predictable. do you hear me Chou?

I wish HTC well. I love my Galaxy Nexus...

I had the Evo 4g and Evo 3d htc will make a move soon and will get better. They have done well by android no question. Samsung today is tge KING of android right now..

Richard, as always, thank you for your brilliant analysis.

What's with the chain lift arm in the middle of the article pic? Is that supposed to be symbolic? I didn't see any puns in the text... I am pretty sure there is a CC pic somewhere you could have used that would have been a little bit cleaner.

DAMNIT NO MORE VGA Q HD DISPLAYS WE WANT AMOLED SOMETHING AND WOULD IT KILL YOU TO PUT A GIANT BATTERY IN IT??

Not surprising at all. Their phones are shitty. Just look at all the antenna (reception) and power button problems they're plagued with.

Im happy with my HTC phone but im sure looking at Samsung. I like big phones so the note is on my mind Htc needs something similar with quad core super amoled with 3d yes I like the 3d

better battery life would help, and, beats, to me, is a nice extra, but, it is not feature, I would go out of my way to buy (i.e drop beats, and, lower the price)

I have just got a new HTC Sensation XE and I am very happy with it. I plan on keeping it for a long while and it does everything I want it to (especially now it is rooted of course). People dismiss Beats but for me, it definitely makes a difference - the sound quality is awesome out the box and I am glad I have it. I listen to a lot of music though. Anyway, Sense is great and again, I would rather have it than not (being rooted I could remove it but choose not to). Battery life is fine if you know how to use your phone properly. At the end of the day though, if HTC goes bankrupt tomorrow, I can and will still make full use of my phone for a very long time. At least I am not reliant on their servers like I was with my old BlackBerry.

My incredible was awsome and so is my rezound.Hardware is beast with a 720 p LCD screen ,dual radios.DLNA .cap buttons,dual core processor and great cameras front and back.
Android Central Newsletter
Get the best of Android Central in in your inbox, every day!
Thank you for signing up to Android Central. You will receive a verification email shortly.
There was a problem. Please refresh the page and try again.