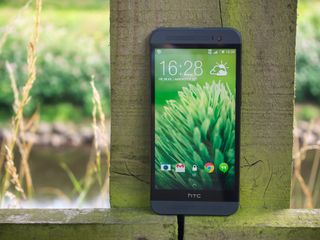 HTC swaps metal for plastic in this re-imagining of its 2014 flagship
Over the past year, HTC has made a name for itself with high-quality metal smartphones in the HTC One series. Flagships like the HTC One M8 and before it the M7 elevated smartphone design and build quality to new heights, even if the impact on HTC's financials haven't been as pronounced as the company might have hoped.
Enter the HTC One E8 — a high-end HTC phone in a polycarbonate shell, designed to hit a lower price point while still delivering many of the benefits of HTC's current flagship. The spec sheet mirrors the M8's almost exactly, while the chassis aims to recreate the striking look of a high-end HTC phone using less exotic materials.
The E8 has only been announced for China, India and Russia at present. Nevertheless, we're going to put this intriguing new device through its paces in a full review. Read on to find out how it shapes up.
About this review
We're publishing this review after a week with an unlocked Asian HTC One E8 (MEC_UL) on the EE network in the UK. This device doesn't support all LTE frequencies used in the UK — or any of the main U.S. LTE bands, in fact — but it does support Band 3, which is the important one for EE 4G coverage.
Our review unit is a matte grey E8 running software version 1.09.707.1; the phone also comes in glossy red and white versions. While a dual-SIM version of the phone is available in some countries, we're reviewing the single-SIM HTC One E8. Asian E8s like ours run a 2.5GHz Snapdragon 801 processor; in other territories a slightly slower 2.3GHz SoC is used.
HTC E8 video walkthrough
More: Our first impressions of the HTC One E8
HTC E8 hardware and build
As a smartphone reviewer, it's tricky not to describe the HTC One E8 in terms of about a half-dozen other HTC designs — that's because it's a sort of mish-mash of every HTC flagship since the original Butterfly. That's not a bad thing, though, as the E8 incorporates many of the best design features of the past two years of HTC smartphones.
Perhaps the most noteworthy thing about the E8 is what it's missing — it's the first HTC One phone for a couple of generations to eschew a metal-backed chassis in favor of good old-fashioned polycarbonate. As such, it's priced a tier or so below HTC's premium aluminum offerings. But this isn't cheap-feeling plastic by any means — as HTC showed us with devices like the Droid DNA and 8X, it can craft premium hardware out of plastic as well as metal.
We've been using the matte grey HTC One E8; glossy white and red versions are also available, and we'd expect these to look more flashy out of the box, but perhaps to be a little more prone to collecting fingerprints and scratches over time.
On the inside, it's a familiar high-end spec sheet, accounting for most of what you'll find inside the One M8, HTC's mainstream (and more widely available) flagship. There's a Snapdragon 801 processor — 2.3 or 2.5GHz depending on where you buy — backed up by 2GB of RAM, 16GB of storage, a 2,600mAh battery and microSD expandability. Significantly, the M8's Ultrapixel main camera and depth-sensing Duo Camera have been cut, meaning depth-sensitive effects are off limits on this device. Instead there's a single 13-megapixel shooter with single LED flash, the same camera module used in the HTC One Mini 2 and Desire 816.
And selfie enthusiasts will be pleased to see that the E8 is yet another HTC phone with a 5-megapixel front-facing camera, though you'll have to make do without the M8's wide-angle lens.
More: HTC One E8 versus M8: What's the difference?
The E8's plastic chassis is more angular than many of HTC's 2014 products, with boxy, flattened sides not unlike the One M7. Ports and buttons find themselves similarly placed — power up top, though situated centrally, not off to one side. The microUSB and headphone ports live down below, and on the right edge you'll find the volume rocker and microSD slot, opposite which sits the nanoSIM slot.
Despite the various external changes, the E8's design heritage is unmistakable — it displays a familiar HTC profile from the front and rear. And the black bezel around the display tapers gently towards the sides — as if the screen has been poured into the mold. Around the back there's a subtle, hand-friendly curve that'll be familiar to anyone who's used a Droid DNA.
Just as the E8 retains the M8's hardware muscle, the audiovisual experience of HTC's flagship is also intact. The E8 sports a 5-inch 1080p display, and that's flanked by "BoomSound" front-facing speakers, which sound just as boomy as before. HTC hasn't skimped on the display either — the E8's screen looks just as bright and vivid as its big brother's, no small achievement given that the M8 has one of the best displays we've seen on a phone.
The rear of the E8 has been left relatively untouched — aside from an HTC logo, camera and LED flash (accented in gold on our device), there's not much to see around the back. On our grey model it's furnished in very soft soft-touch plastic; as mentioned, you'll get a glossier finish on the red and white versions.
So it's not as outwardly flashy as the M8, but the HTC One E8 is just as capable in most areas, and the use of a grippier plastic shell does make the E8 lighter and considerably easier to one-hand than its aluminum brother.
HTC E8 software and features
If you're familiar with Sense 6 on the HTC One M8, that's 99 percent of the experience you'll find on the E8. HTC's latest UI is built atop Android 4.4.2 KitKat, and it remains one of the smoothest, fastest implementations of Android available on any phone. Unsurprisingly given the almost identical internals, it's just as speedy as Sense 6 running on an M8.
As we've said in previous reviews, Sense 6 maintains a healthy balance between visual flair, simplicity and performance. Flat UI designs are all the rage in 2014, and the latest HTC Sense exudes a clean, modern look with a variety of colored themes to let you put your own spin on the UI.
The vast majority of our favorite software features are alive and well here. There's the BlinkFeed launcher experience, which adds an optional scrolling pane to deliver news updates, app content and social updates directly onto your home screen. And while you do get the full suite of HTC gallery and camera features, including instant video highlight reels, the lack of a second rear-facing camera means you won't be able to apply depth-sensitive effects to your photos.
Besides that, the only major omission is HTC Sense TV, on account of the E8's lack of an IR blaster. That's most likely a cost-cutting measure designed to allow the E8 to hit a lower price point. It's not a change we're losing any sleep over, though — TV controls are a far from an essential feature.
More importantly, HTC's Motion Launch feature is alive and well, giving you an easy alternative to reaching up and pressing the awkwardly-situated power key. Double-tap to wake the phone, or swipe in various directions to launch BlinkFeed, your home screens, the voice dialer or the app you were previously using.
So with the exception of Sense TV and the Duo Camera software, this is essentially a carbon copy of Sense 6 on an HTC One M8, with all the benefits you'd expect from Sense running on high-end hardware. You'll find a full breakdown of HTC's software experience in our HTC One M8 review.
HTC E8 cameras
The HTC One E8's camera setup is where you'll find the biggest internal hardware differences compared to the M8. Instead of a 4-megapixel "Ultrapixel" setup, with a second depth-sensing camera, you'll get a more run-of-the-mill 13-megapixel shooter, the same module HTC uses in the Mini 2 and Desire 816.
Around the front it's the same sensor as the M8 — a 5-megapixel unit — but behind HTC One Mini 2-like optics with a 2.79mm focal length and f/2.8 aperture. As such, image quality in selfies closely matches that of the M8, through you'll struggle to fit quite as many people in the shot due to the lack of a the M8's wide-angle lens.
HTC's Ultrapixel camera is a point of contention among smartphone fans, and even a few of the AC editors. Some of us love its superior low-light performance and fast capture speeds, others bemoan its below-average daylight performance. So with the move to a standard 13-megapixel sensor, there was hope that the HTC camera experience would become better aligned with the competition. Sadly, though, that's not the case.
Image 1 of 9
Like other HTC phones using this 13-megapixel module, the E8 produces images that are decent, but rarely worthy of any higher praise. In daylight, it's clear to see less fine detail is being captured than 13-megapixel rivals like the LG G3. Images frequently appear dull, even after bumping the saturation manually, and dynamic range and exposure metering is pretty lousy too. In low-light conditions, things get grainy and noisy fast.
It's a similar story when it comes to video recording. The E8 shoots footage at up to 1080p resolution with 30 frames per second, but the video camera doesn't capture a great deal of fine detail, and outdoor shots are frequently washed-out and either under- or over-exposed.
The camera does benefit from the E8's faster processor compared to the One Mini 2 and Desire 816, both of which use the same sensor. Shutter lag is noticeably reduced, and the faster CPU also enables extra software tricks like Zoe mode, which records a burst of 4-megapixel stills and 1080p video at the same time. Dual capture, the mode that shoots with both front and rear cameras simultaneously, and Panorama 360, HTC's answer to Google's Photosphere, are also along for the ride.
Ultimately, though, if you were hoping for a 13-megapixel camera to match flagships from other manufacturers, you'll come away disappointed. The E8's camera isn't bad, just very, very average.
HTC E8 battery life
With the same battery as the M8, powering the same hardware as the M8, running the same software as the M8, it should come as little surprise that the E8's battery life performance is essentially identical to that of its metal-clad sibling.
In our week of testing, the fixed 2,600mAh battery provided enough juice to get us through each day with power to spare. With heavier use, frequently hopping between LTE and Wifi and often using the device outdoors with the screen brightness maxed out, we were hitting the danger zone after around 16 hours — again, more or less the same as we got from the M8.
Despite the use of a plastic body, HTC hasn't availed itself of the chance to incorporate wireless charging in the phone, nor will you be able to swap out the battery for a fresh one. That's par for the course on HTC phones, though, and we wouldn't necessarily expect these features in a device at this price point anyway.
The E8 offers a variety of software features to cut back on power usage, the most drastic of which is Extreme Power Saver mode. This cuts back on all the phone's higher functions and leaves you with a featurephone-like experience, complemented by HTC apps for Mail and Calendar. It's not something you'd want to use every day — nor, in our experience, will you often need to use it at all. But it's a useful safety net for if you're ever caught short.
The bottom line
The HTC One E8 is a curious beast. There's no disputing that it's a less premium handset than the M8, and as such it doesn't feel quite as special. But in day-to-day use it actually has some advantages over the more expensive model — it's lighter, easier to hold, and furnished in a material that some might actually find preferable to the relatively slippery brushed metal of HTC's flagship.
On the inside, the fact that it's essentially an HTC One M8 automatically makes for one of the most compelling Android experiences out there — fast, beautifully designed and with software features that actually add value. Sense is Sense, and when it's paired with top-notch hardware it absolutely flies.
As with the M8, the main area where the E8 underachieves is its rear camera — but for different reasons this time around. Whereas the M8 is heavily tilted towards fast capture speeds and low-light performance, the E8's is fairly underwhelming across the board. In some situations, particularly in daylight, it's possible to get good-looking images, but it requires much more effort to do so than most high-end handsets.
Unfortunately for those wanting to pick up an E8 in the West, HTC has only announced availability for the device in China, India and Russia for the moment. What's more, the devices currently out there don't have particularly broad LTE band coverage for importers. And that's kind of a shame, because despite its shortcomings the E8 is a tempting proposition at its current import price of £370-400.
Chances are if you're reading this review, on a Western-focused site, you're not in the E8's target market. Regardless, a phone of this quality around this price point is a great deal, and should it ever become more widely available, one we can definitely recommend.
Sign up for Black Friday email alerts!
Get the hottest deals available in your inbox plus news, reviews, opinion, analysis and more from the Android Central team.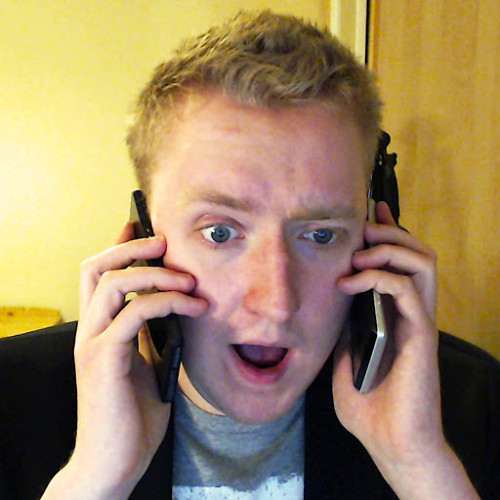 Alex was with Android Central for over a decade, producing written and video content for the site, and served as global Executive Editor from 2016 to 2022.