How to take better photos with the Huawei Mate 9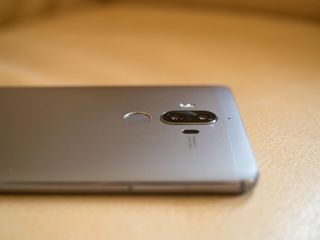 The Huawei Mate 9's dual rear-facing cameras are a ton of fun to shoot with, made even better by their bundled in camera modes and extra features. But maybe you're feeling a little overwhelmed by it all and you're not sure where to start — that's okay. Here's are some quick tips for putting the Mate 9's cameras to proper use.
Swipe up, swipe around
The best way to control the Huawei Mate 9 is to get used to swiping around the camera interface, as that will reveal all the extra functionality you need to get more control over the composition of your photo. For instance, swiping up will reveal the Pro settings, which allow you to control the ISO, shutter speed, exposure, focal length, and white balance. You can also swipe to the right to reveal the page of preprogrammed camera modes, or to the left for more settings.
If you're stuck on what all those options are, tap the Info icon on the main camera screen to bring up a cheat sheet, This little resource is extremely helpful if you're stuck on some of the different terminology.
Take advantage of the modes
Take advantage of those extra camera modes if you can as they'll help you get more creative with the Mate 9. It's here that you can enable HDR, switch to the settings for a night shot, and set up the smartphone for a time-lapse. You can even choose from a light trail mode, which is really quite something.
Get a tripod
If you're trying to be taken seriously as a smartphone photographer, you'll definitely want to consider investing in a smartphone tripod of some sort. The Mate 9 lets you adjust the shutter speed from the Pro mode and set it up to do a time-lapse, but you'll barely be able to take advantage of it unless you keep the smartphone still. The Huawei tripod selfie stick is a good accessory to consider for this reason exactly.
Use flash as an aid
Do not rely on flash to help you populate your photos with the best scene. Sometimes, you'll end up with a nasty glare, especially if you're inside a bar where there are plenty of surfaces for which the light can reflect off of. However, if you're attempting to compose a night shot, or maybe you do want to shoot some friends and you'd rather avoid making them look blown out, you can use the Steady on option in the flash menu.
Set your volume button to be a helper
There's nothing worse than when the volume button is working against you, especially as you're attempting to shoot a photo. Avoid this annoyance by setting the volume shutter button to shoot when you press it. You can find this in the camera settings by swiping to the left and scrolling down to the Volume button function option. It'll also make the relatively large phone easier to grip in weird photo-shooting situations.
Avoid using unnecessary filters
The Mate 9 comes bundled with eight built-in photo filters, but just because they're there doesn't mean you have to use them. They're a hoot to use if you're shooting a video, for example, but you might want to steer clear of them if you're going to pop the photo into Instagram, anyway.
Be sure you're shooting at the right resolution
By default, the Huawei Mate 9 doesn't shoot at its full camera resolution. You'll want to head into the resolution settings upon launch of the camera app and ensure that it's shooting at 20-megapixels.
Take advantage of the adjustable aperture
The Mate 9's "wide aperture" mode lets you slide to adjust the camera aperture at will. It's quite impressive, and you can use it to help achieve a bokeh effect, or simply take a fantastic landscape shot.
What do you do to take better photos?
Share your tips and tricks for others in the comments!
Get the Android Central Newsletter
Instant access to breaking news, the hottest reviews, great deals and helpful tips.
Florence Ion was formerly an editor and columnist at Android Central. She writes about Android-powered devices of all types and explores their usefulness in her everyday life. You can follow her on Twitter or watch her Tuesday nights on All About Android.