How to set up a safe play space for Beat Saber on PlayStation VR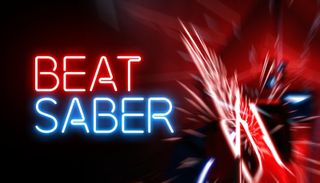 Beat Saber has arrived on PlayStation VR and we all need to be ready. Those of you who have seen the game on other platforms or watched the amazing YouTube videos out there will know Beat Saber is an energy intensive and physical game.
With that physicality comes the need to have a large amount of space around you to make sure you don't inadvertently break your furniture of family. there are a few standards things you can do for your VR space as well as specific tips for the PlayStation VR that we can show you.
What is Beat Saber?
Think of Beat Saber as Guitar Hero with lightsabers. You choose music to play, then, using virtual swords, you have to strike the boxes that scroll towards you. As you hit them, you earn points as well as keep the song from messing up.
You do need to watch out for the arrows on the boxes to make sure you strike them correctly, as well as for barricades that you need to dodge left or right to avoid. As you can see from the trailer, the game is intense even on the slower songs, but it does give you a great workout while you dance, hack, and slash your way through the set list.
What kind of space do I want?
As I mentioned before, there is a lot of physical dodging and swinging of your arms in Beat Saber. You will first need to make sure your area, however big it may be, is free from clutter. The PSVR has slightly different needs than the other VR headsets, as it relies on the front-facing PlayStation Camera rather than light gates or cameras in the headset. The maximum play area is 6 feet, 2 inches (2 meters in modern terms) by 9 feet, 8 inches (3 meters), and you will want all of that room to play Beat Saber.
If you can push your couches and coffee tables away even further than the 2 meters, this will give you the safest playing area possible. The above diagram is taken from the PlayStation website and shows furniture in the play area, but that won't work for Beat Saber.
You want to be in the center of the play space with all the furniture at least another foot past that if possible. I actually hit my boy on the head when playing VR last time because he came to get a remote off the coffee table and he was still in reach of my arm with motion controller attached.
What's the smallest space I can use?
With games like Beat Saber, you want the most room you can get, but we don't all have our PlayStation in the biggest area. The minimum safe area on average is around 6 feet (1.8 meters) square, but it is important to note your mileage may vary. If you are a shorter adult or child, you would be able to use a much smaller play area than a 6-foot-4 person would.
I have always found a good rule of thumb is to hold your arms with the controllers pointing out, then spin in a full circle. Next, take one step to your left and spin, then do the same to the right. If you don't hit anything by doing that, you are probably safe to play Beat Saber.
Sign up for Black Friday email alerts!
Get the hottest deals available in your inbox plus news, reviews, opinion, analysis and more from the Android Central team.
Since the days of the HTC Hero James has had two or three Android phones stuffed into pockets. James is always on hand to offer advice on phones, apps and most recently, PlayStation, especially VR, It's now something of an obsession. Find him @keridel wherever Media Socials itself.