How to set an alarm on Android Wear 2.0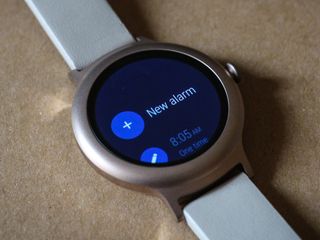 Buzz! Buzz! That's the sound a smartwatch makes as it's buzzing you awake. You can set up your Android Wear 2.0 smartwatch to do the same by following these directions. Take note these directions only apply to the smartwatch, and not your Android smartphone. You'll have to set that alarm separately.
How to set an alarm with a Android Wear 2.0 smartwatch
In the app launcher, select Alarm.
Tap New Alarm.
Move the hands around the dial to select your preferred time.
Tap on the checkmark to approve.
Tap once more.
Sleep tight!
Get the Android Central Newsletter
Instant access to breaking news, the hottest reviews, great deals and helpful tips.
Florence Ion was formerly an editor and columnist at Android Central. She writes about Android-powered devices of all types and explores their usefulness in her everyday life. You can follow her on Twitter or watch her Tuesday nights on All About Android.