How to prepare for Fortnite Season 5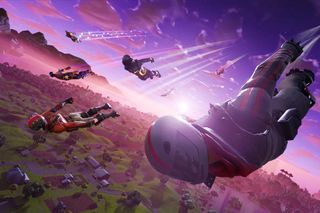 Fortnite Season 5 is nearly upon us. If you've been following the craze to date, you'll know that new seasons bring many exciting items, tons of changes, and new game modes.
Epic typically prefers to surprise us with new content, so we're still not exactly sure what to expect in this new season. But leaks have started telling the story, and in-game hints and teasers are tipping us off to potentially insane content. If you aren't already prepared for Fortnite Season 5, allow us to get you up to speed.
Complete the Fortnite Season 4 Battle Pass
The first thing you'll want to do is complete as much of the Fortnite Season 4 Battle Pass as you can because once Season 5 hits you'll no longer be able to do so. The Battle Pass allows players to earn rewards such as skins, emotes, and even V-Bucks, so you'll want to get on the ball to get the remaining goods.
This would also be a good time to knock those challenges out, as those are also being wiped at the beginning of the season and will help you complete the Battle Pass. And if all else fails (and you happen to have some expendable dough), you can always buy your way to the end.
Save for the Fortnite Season 5 Battle Pass
Speaking of the Battle Pass, you'll want to have your funds ready for Season 5, as well. While you can get some rewards on the free Battle Pass tier without paying a dime, the premium tier will offer much better and much more things.
The Battle Pass costs just $9.99, or 950 V-Bucks, which is the in-game currency for Fortnite. See if you can't scrounge up some dollars to get the most out of Season 5.
What are those strange rifts in the sky?
Oh, you weren't there for the big rocket launch event that Epic used to tease Season 5? While that rocket did sputter and spiral back toward the map, it didn't actually hit the planet. Instead, it crashed into the protective bubble that surrounds it, and that caused a phenomenon where the rocket entered and exited the scene through strange blue rifts until it blasted off into space one last time to leave a permanent hairline crack in the sky.
The rocket launch caused blue rifts to appear over Moisty Mire, and they've been growing in numbers and size ever since. At the close of Season 4, those rifts began popping up at random spots on the map, and if you happen to be at that spot at 4PM Eastern the day they appear, they'll spawn or destroy something.
We still have no clue what it's all about, but some have speculated that it may be a foreshadowing of some sort of disruption in the space-time continuum, which could mean we're in for some time traveling goodness.
Victims of the rifts so far have been the signs at Tomato Town, the motel, the Durr Burger restaurant in Greasy Grove, and the NOMS store in Retail Row. As for what the rifts brought, so far we've seen it spawn an old-style horse carriage, which supports the whole time travel theory. The latest foreign object is a rusty old anchor, which could lend credence to theories about a supposed giant sea monster coming to the game.
And if neither of those guesses is accurate, we'll just play it safe and say aliens. It's always aliens, right? Anyway, weird stuff is happening and we'll have to wait until Fortnite Season 5 to get answers.
Practice your building at the Playground
At some point in Season 4, Epic introduced a limited-time mode called the Playground. It's a game mode designed to allow you to build and shoot and do everything else you can do in Fortnite, but without the constant worry and threat of trying to survive the new-age hunger games.
Many people have been using the Playground as an opportunity to practice their building skills because it's kind of hard to do that in regular games where people are actively trying to murder you. That's something you could do in the PVE mode if you spent money to buy the Founder's Pack, but those who have been in it solely for Battle Royale have never had something like this before.
Unfortunately, Epic is still calling this a limited-time mode, and there's no guarantee that the Playground will be around for the long haul. In a Reddit post, however, Epic confirmed that Playground was the beginning of what Fortnite's creative mode would be, and noted that it'll be back in grander ways down the line.
As for the mode we have now, it will be removed from the game as soon as Season 5 hits, so you'll want to squeeze some building practice or just create something cool there while you can. (Someone recreated Call of Duty's Nuketown map!)
Get ready for new map changes
We're not sure if we'll get the same sort of massive map changes Fortnite Season 4 brought us, with Dusty Depot being blown away to make room for Dusty Divots, as well as a few other new hotspots to check out.
Leaked game assets suggest we'll see some sort of library, a new restaurant, and even a point of interest themed after the wild west for Season 5. We're also seeing signs of life return to the massive meteor-made crater now known as Dusty Divots, with trees, grass, and other vegetation beginning to grow there.
Plan out which new skins you want
A new season wouldn't be a new season without new skins. As you'd guess, some new skins, emotes, glider trails, and more will be on tap for Fortnite Season 5. It seems we're in for more detective and hero skins, as well as one patriotic-looking teddy bear skin that I just have to have. The skins were leaked by Twitter account TwoEpicBuddies.
Cosmetics in the items shop cost anywhere from 200 to 2,000 V-Bucks depending on the item. For the sake of preparation, note that 2,500 V-Bucks costs $25. Figure out your budget and which skins you want so you don't lose out once the floodgates open.
One other thing to mention: when purchasing Season 4's Battle Pass, you were given two skins immediately instead of having to get to a higher tier. The catch was that the skins start out in their basic forms, and you had to complete challenges to upgrade them with better effects. It was a first for Epic and we're not sure if they'll do it again for Season 5, but don't be surprised if you have to take on more challenges than usual.
Prepare to fight the Leviathan
That blue crack in the sky could also be where the Leviathan lands. Yes, you heard that right: the Leviathan is said to be featured in a big way this upcoming season.
Dormant game assets in Fortnite were uncovered and seem to suggest that an interesting new limited-time game mode is on the way. It's said to be another big team mode, with one team looking to escort the Leviathan creature, while another will try to stop it.
We're not exactly sure what sort of creature the Leviathan will be. It's known as a sea monster in Hebrew mythology, but Epic could have their own unique take on the thing.
For what it's worth, Epic previously released a premium skin called Leviathan, so it could be a gigantic version of that little fellow. And what do you know? The original picture they used to tease the Leviathan skin has those same strange blue rifts in it.
When does Fortnite Season 5 start?
Fortnite Season 5 will begin on July 12th at 1AM Pacific, 4AM Eastern. It'll last for 10 exact weeks, which means things will wrap up on September 20th.
Don't forget that there will be scheduled maintenance in the hours leading up to the season's launch, so be sure to plan your gaming sessions accordingly. Once it launches, you'll be on patch version 5.0, and your new Battle Pass, store items, and seasonal challenges will appear soon afterward.
Be an expert in 5 minutes
Get the latest news from Android Central, your trusted companion in the world of Android