How is the iPhone 7 Plus dual camera different from Android cameras?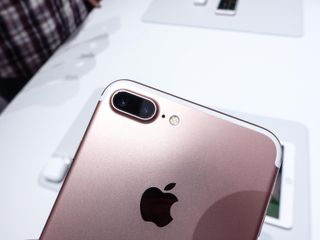 For those of us who live and breathe smartphones, it's fun to poke Apple when it "invents" a feature we've been seeing in the Android space for years. Like when it "invented" bigger phones in 2014, or "invented" split-screen multitasking on the iPad Pro.
Sometimes the snark is justified. Other times, not so much. (And for what it's worth, Apple rarely claims to be first with features.) In my view, the clamoring over the iPhone 7 Plus's new dual-camera setup fits somewhere in the middle. Sure, in the Android world dual cameras aren't new. But there's a lot Apple's doing that is new and important.
Let's take a look at how Android's been doing dual cameras over the past two and a half years, and how it differs to Apple's new stuff.
HTC One M8
HTC was quick to throw shade on Apple, referencing its One M8 launch back in 2014. The M8's camera was generally regarded to be its one major weakness — but hey, there were two sensors. The secondary sensor was used entirely for mapping depth information, which let you add artsy effects to your photos by knowing how far away each pixel in the photo was.
One of these effects was — your guessed it — fake software-based bokeh, giving close-up shots the illusion of shallow depth of field. Essentially, this was just selective software blurring, and because the M8's second sensor is super-low resolution, it's easy for softer edges (like hair or fur) to confuse HTC's software.
Apple's doing something similar in the iPhone 7 Plus, but it'll be added in a later software update for 7 Plus owners. (And, with far superior optics in the iPhone compared to the M8, we'd expect better results.)
LG G5 + V20
LG was a bit more subtle in its Twitter shout-out after Apple's announcement. The Korean company's dual-sensor setup in the G5 and V20 is sort of the opposite of what Apple's doing, with one traditional 16-megapixel sensor behind a bright f/1.8 lens and a second wide-angle lens with an 8-megapixel sensor. (As opposed to Apple's wide-angle and telephoto lenses.)
The 16-megapixel shooter is your go-to camera, and performs really well in low light, while the wide-angle camera is for showing off with fancy landscape photos, and is fairly hopeless in the dark. So LG's approach is all about using a second camera to get a wider view, as opposed to zooming in on distant subjects.
Huawei P9 + Honor 8
Huawei's UK Twitter account has been going heavy on the dual-lens stuff in the run up to Apple's iPhone event. The P9's twin Leica-branded cameras (and the Honor 8's non-Leica-branded-but-totally-the-same cameras) combine two 12-megapixel sensors behind f/2.2 lenses — one full color, the other monochrome — for clearer shots with greater contrast and fine detail. On the P9, which has its own Leica camera app, it's possible to use the monochrome sensor alone for impressive black and white captures.
And Huawei has its own low depth of field mode too, based on depth info captured from the second sensor. The bump in resolution and processing power over the M8 leads to better looking fake bokeh, but Huawei's cameras can still be fooled by transparent objects and softer edges.
iPhone 7 Plus
So what's Apple doing that's new and different? The iPhone 7 Plus uses the same 12-megapixel, f/1.8, optically stabilized camera as the smaller iPhone 7, but adds a second telephoto lens with 2X optical zoom. Combined with some software magic — and we won't know exactly how this works until reviews start popping up — the iPhone can zoom to 2X with no loss of detail, because it's using a second camera that's always zoomed in. The company claims its dual-camera system also helps with digital zoom up to 10x.
While Android phones have offered improved digital zoom in the past — for example the Samsung Galaxy S4 Zoom, K Zoom and ASUS Zenfone Zoom — these have largely been clunky, unattractive offerings because of the large number of moving parts involved. The scope of Apple's telephoto lens is more limited, but at the same time it's also not a full inch thick like the GS4 Zoom.
As mentioned, Apple's also working on using the second camera to add depth of field effects to photos, for example giving portraits more defocused backgrounds while keeping the subject in sharp focus. It won't be on the 7 Plus at launch, but will be added via a software update further down the line.
Looking ahead
As much as there's innovation coming all over the mobile space, Apple still sets the tempo in certain key areas. So expect at least a few Android phone makers to emulate Apple's style of dual-camera setup in the coming year. That's a good thing. Both sides have copied all sorts of great features from each other over the years. By the same token, the likes of HTC, Huawei and LG aren't entirely accurate when they claim to have gotten there first. Sure, they have phones with two cameras, but they work in completely different ways.
Ultimately, great new camera tech in what's sure to be a very popular phone is good for everyone — for 7 Plus cameras who get the biggest iPhone camera upgrade in years, and for everyone buying phones through increased competition. Camera tech is one of the areas of mobile hardware that's yet to plateau, and with twin camera sure to become more popular, 2017 looks set to be a very interesting year indeed.
Get the Android Central Newsletter
Instant access to breaking news, the hottest reviews, great deals and helpful tips.
Alex was with Android Central for over a decade, producing written and video content for the site, and served as global Executive Editor from 2016 to 2022.