How to DVR programs using YouTube TV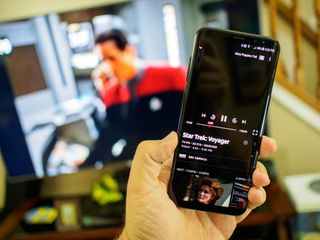 Managing to catch all of your favorite television shows can be a hassle. Between family obligations, nights out, late evenings at work, and the small catastrophes that show up unannounced, managing to sit down at the same time each week to watch your favorite programs can be nigh impossible. Thankfully with YouTube TV you can avoid that by setting up a DVR that will record your program, so that you can watch it when — and where — you want to.
Using the DVR on YouTube TV is pretty easy to do, and we have the details for you here!
How to DVR a program
With YouTube TV you can easily set up a DVR to record all upcoming instances of your favorite show. However, when you set up a recording, it will automatically record every upcoming episode — including reruns — until you remove the program from your DVR list.
Open YouTube TV on your phone.
Tap the search icon in the upper right corner.
Type to search for the show you want to record.
Tap to select the show.
Tap the plus icon to add to your DVR list.
How to view programs you have recorded
After you have recorded programs using the DVR feature, you're able to view them through the app. You can watch your recordings at your own leisure, and they'll stay in your library until they expire, or you delete them.
Open YouTube TV on your phone.
Tap Library at the bottom left of your screen.
View your recent recordings at the bottom of the screen.
How to view scheduled recordings
If you're unsure if you've got all of your favorite shows set up to record, it's easy to check. The Scheduled recordings tab will show everything you have opted to record, letting you keep track nearly effortlessly.
Open YouTube TV.
Tap Library at the bottom left of the screen.
Tap Scheduled Recordings.
How to remove scheduled recordings
Sometimes you get tired of a show, or you just don't want to watch t anymore for a variety of different reasons. If it's a show that you had set up to record, then you'll want to remove the recording so that it isn't cluttering up your app.
Open YouTube TV.
Tap Library.
Tap Shows.
Tap the show you want to stop recording.
Tap the stop icon to the right of the show title.
Tap the minus icon to remove the show from your library.
Questions?
Do you still have questions about using the DVR to record programs on YouTube TV? Have you been recording your favorite shows? Let us know about it in the comments!
Sign up for Black Friday email alerts!
Get the hottest deals available in your inbox plus news, reviews, opinion, analysis and more from the Android Central team.
Jen is a staff writer who spends her time researching the products you didn't know you needed. She's also a fantasy novelist and has a serious Civ VI addiction. You can follow her on Twitter.