How to Cast Audio from your Daydream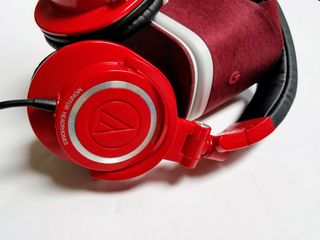 Now that Daydream can cast to your TV it should have opened up a lot of fun to be had with friends. Unfortunately, audio is still not available on all games and isn't even set as on by default which. When you cast your Daydream view to show people the awesome game you've been playing, or an amazing 360 video of Paul McCartney, of course, you want it to have audio!
For now, it seems that not all apps have audio capabilities, which is a bummer. However, even with those that do support audio, you'll need to turn the feature on. Here's how to do it!
Find the Toggle
Turning on audio is something that needs to be done from within Daydream. Start by having your TV turned on and set to your Chromecast channel, then move on to your Daydream. Put your phone into your Daydream and calibrate the controller as normal.
From the main Daydream, menu selects the Cast button down at the bottom. You should then be able to select your Chromecast from a drop-down menu, underneath will be a toggle marked "Cast Audio to TV". It's off by default, which is a bit counterintuitive, so you'll need to flip it on. From there you should be good to launch your favorite App to show your friends how awesome VR really is.
Step by Step
Put your TV on the Chromecast Channel.
Put your phone into the Daydream Viewer.
Calibrate your Controller.
Select Cast from the main screen.
Toggle on the Cast Audio to TV option.
Questions?
For now, there's only one way to deal with audio issues while casting your Daydream, and that's by enabling audio. Even then, it is perfect since not all apps include audio capabilities when casting. We're investigating workarounds, and hopefully, this will be something that Google can fix so that it's not a consistent issue moving forward.
Essa Kidwell is an expert in all things VR and mobile devices who can always be found with an Oculus Go, a Pixel 2, and an iPhone 7+. They've been taking things apart just to put them back together for quite some time. If you've got a troubleshooting issue with any of your tech, they're the one you want to go to! Find them on Twitter @OriginalSluggo or Instagram @CosmeticChronus.
Android Central Newsletter
Get the best of Android Central in in your inbox, every day!
Thank you for signing up to Android Central. You will receive a verification email shortly.
There was a problem. Please refresh the page and try again.