Hogwarts Legacy for PS5: Everything you need to know
Journey back to the Wizarding World of old in Hogwarts Legacy.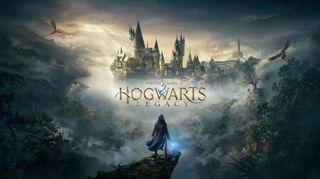 (Image credit: WB Games)
The long-rumored Harry Potter RPG is real, and it's bringing us back to the Wizarding World of centuries ago, long before Harry and his friends ever made it to the famous school. Hogwarts Legacy was officially unveiled during a PlayStation showcase, so we could expect some marketing deals with Sony's platform. However, if you're looking for information regarding its gameplay, story, release date, and even J.K. Rowling's involvement with it, you've come to the right place.
What is Hogwarts Legacy?
Hogwarts Legacy is an open-world RPG set around the late 1800s that allows you to customize your own character in the Harry Potter universe. Warner Bros. says that players can "craft potions, master spell casting, and upgrade talents," among other things. One of the ways we'll be learning new spells and potions is by going to different classes and effectively taking on the role of a normal Hogwarts student.
It's clear that Warner Bros. wants this to be your adventure. Hogwarts Legacy will immerse you in the Wizarding World like never before in a video game. Its name, Hogwarts Legacy, refers to the legacy that players will create while attending the school and battling Dark Wizards. How Warner Bros. will deal with the conflict of you making a legacy that somehow no one in the books or movies ever references is unknown, but this is a trap that a lot of licensed IP falls into.
Hogwarts Legacy: Story and setting
The game takes place around the late 1800s at Hogwarts, though Warner Bros. revealed that we'd be visiting both new and old locations. Players take on the role of a student who can perceive Ancient Magic and holds the key to a secret that can "tear the wizarding world apart." With choice playing a significant role in the game, players can decide whether to protect this secret or use it for evil.
The trailer teased that there's a much larger world outside of Hogwarts, and we briefly saw Hogsmeade, meaning we'll be taking some trips to the village outside of the school grounds. We'll also be able to explore parts of the Forbidden Forest. Thankfully, Aragog and his offspring haven't been born yet, but I'm sure there will be plenty of threats that await. The Forbidden Forest is known to home thestrals, werewolves, unicorns, centaurs, and many more species.
Hogwarts Legacy developer Avalanche Software (not to be confused with Mad Max developer, Avalanche Studios) ensures that this is a wholly original story. Because it's set before the books take place, we will not be seeing many of the characters we're familiar with. Dumbledore attended Hogwarts in the late 1800s, though, so there's a small chance he could appear depending on what year this game takes place.
Its gameplay reveal trailer stated that a goblin rebellion is brewing, and that the goblins have formed a tentative alliance with the dark wizards, but details are unclear.
Hogwarts Legacy: Gameplay
During its own State of Play showcase, nearly 15 minutes of Hogwarts Legacy gameplay debuted, demonstrating how players will wield magic and explore the world. According to Warner Bros., here are just a few of the things players will be able to do:
Choose their house
Master powerful spells
Hone combat skills
Brew potions
Tame fantastic beasts
According to a report from Bloomberg, the character creator will allow players to choose masculine or feminine voices regardless of body type, and whether they want to be a "witch" or "wizard," affecting the dorm they're placed in.
An FAQ appears to hint at dialogue choices in the game, or at least choices to be made regarding certain missions. "Players will also encounter missions and scenarios that will challenge their morality and determine what they stand for," it reads.
From the first trailer, it also looks like there will be some puzzle-solving involved in our quests. Players will also be able to customize their own area in the Room of Requirement.
Hogwarts Legacy: Is J.K. Rowling involved?
J.K. Rowling has been spewing transphobic comments online for several months now, going so far as to write an entire book that's based on a harmful — and flat-out wrong — transphobic stereotype. Because of this, many fans of Harry Potter distanced themselves from the series and go out of their way to buy Harry Potter-themed items that don't support her or line her wallets. It's an evolving conversation in the community.
When Hogwarts Legacy was announced, many wondered whether J.K. Rowling was attached to the project in any way. The short answer is no. The long answer is, it's complicated.
Per WB Games: "J.K. Rowling is not directly involved in creating the game. However, her extraordinary body of writing is the foundation of all projects in the Wizarding World. This is not a new story from J.K. Rowling."
That doesn't mean she won't make money off of it, though. The Harry Potter IP is ostensibly hers and it was licensed in partnership with Warner Bros., so it's almost certain that she'll make some royalties from the game if she wasn't paid upfront to begin with.
At the end of the day, it's your decision where you put your money. While J.K. Rowling is intrinsically tied to the universe, the world of Harry Potter and its influence is so much bigger than her. There's no right or wrong answer on what to do here.
If you'd like, you can donate to the National Center for Transgender Equality, GLAAD, Mermaids, Transgender Legal Defense & Education Fund, and several other charities and organizations to support transgender people.
Hogwarts Legacy: PS5 exclusive features
The power of the PS5 and its revolutionary DualSense controller continues to shine in new games coming to the platform, as will be the case with Hogwarts Legacy. As community manager Chandler Wood puts it, no student as Hogwarts is without their wand, and the DualSense is meant to take its role.
Adaptive triggers will allow players to feel the resistance of spells they cast, and haptic feedback has actually been isolated to the right side of the controller to truly mimic the feeling of using a wand. This feedback isn't just limited to spells: It can occur when "crushing ingredients with a mortar and pestle in Potions class" or taking to the skies on a broom.
As a small treat for Harry Potter fans, the DualSense light bar will even glow the same color as your house: blue and bronze for Ravenclaw, scarlet and gold for Gryffindor, green and silver for Slytherin, and yellow and black for Hufflepuff.
Hogwarts Legacy: Release date and platforms
Hogwarts Legacy is coming to PC, PS4, PS5, Xbox One, Xbox Series X, Xbox Series S, and Nintendo Switch.
Hogwarts Legacy was originally slated to launch in 2021, but like numerous games, it was delayed into 2022 due to the pandemic. For a long time, the game was then scheduled to release in Holiday 2022, but it was delayed again. Hogwarts Legacy is now scheduled to launch on Feb. 10, 2023 on PlayStation, PC, and Xbox. The Nintendo Switch version will be arriving a bit later.
Warner Bros. has revealed that on PS5 it will support 4K graphics, with the option to choose between Fidelity and Performance graphics modes. The publisher did not state what frame rates it will be running at, but there's a good chance it will be at least 60 FPS in Performance mode.
Get the Android Central Newsletter
Instant access to breaking news, the hottest reviews, great deals and helpful tips.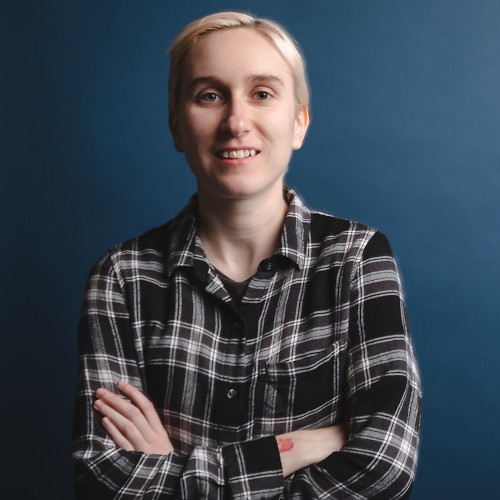 Games Editor - PlayStation, Android, VR
Jennifer Locke has been playing video games nearly her entire life. You can find her posting pictures of her dog and obsessing over PlayStation and Xbox, Star Wars, and other geeky things.