Grand Theft Auto V coming to next-gen consoles along with other goodies for owners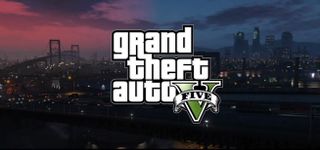 (Image credit: Sony (screenshot))
What you need to know
Grand Theft Auto V will be available on next-generation consoles, and is set to release in 2021.
Grand Theft Auto Online will also be available for free for PS5 owners at launch.
GTA V was called the best-selling game of the decade with 120 million units sold.
To kick off the big PS5 reveal event on Thursday, Sony announced that an enhanced version of Grand Theft Auto V, which is still going strong despite coming out in 2013, will be coming to next-generation consoles.
While the game isn't set to release until 2021, current Grand Theft Auto V owners and fans will be getting some goodies in the meantime. Grand Theft Auto Online will also be coming to the PS5 — and it will be free for all PS5 owners at launch for the first three months. GTA V PS4 and PlayStation Plus onwers will also be getting $1 million in GTA cash every month until the PS5 version launches. This offer starts today.
It's unclear at this time what "expanded and enhanced" means for the game, but it likely, at least, means updated graphics.
It makes sense that, at this time, there isn't a new GTA game set to release on the PS5. GTA V is still an immensely successful game, even though it came out last generation. Take-Two Interactive announced back in February that the game crossed 120 million units sold and was called the best-selling game of the decade in the December 2019 NPD report. Grand Theft Auto Online also continues to be immensely popular with users.
The PS5 is set to release in Holiday 2020.
Updated 2:57 p.m.: An earlier version of this post said it was coming to PS5, but Rockstar confirmed it's also coming to "new generation consoles."
Carli contributed gaming content across Windows Central, Android Central, and iMore. Her last name also will remind you of a dinosaur. F
How many times are they going to milk this game? It was far too short.

If it comes to Stadia I will be purchasing it for the 3rd time lol

Probably i gotta play again from beginning of mission to finish on ps5 upon they released it 🙌

So by goodies for owners you meant PS4 owners :/ ok then... Also as an xbox player if I have to pay more than $20 to play the exact same game I've moderately enjoyed for over a decade I won't bother and I hope many don't so Rockstar realizes how stupid that idea is. If rockstar drops support for xbox one like they did the generation before that I will simply forget rockstar as that would be a clear display of just how obsolete their company has become.
Android Central Newsletter
Get the best of Android Central in in your inbox, every day!
Thank you for signing up to Android Central. You will receive a verification email shortly.
There was a problem. Please refresh the page and try again.