Google to retire Earth API in December 2015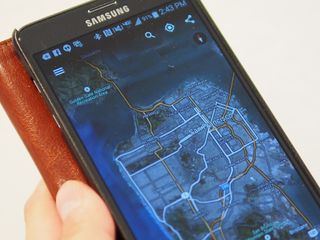 Google announced that it will be retiring the API for Google Earth on December 12, 2015, or a year from today. The decision to retire the Google Earth API comes after both Chrome and Firefox had dropped support for the NPAPI plugin framework, and Google also cites decreasing cross-platform support.
In a blog post, Google announced:
You can read more about Google's decision in the source link below.
Source: Google
Does that mean the Google Earth app goes away too? Posted via the Android Central App

Remember what they did to the current app, so expect an update that not only doesn't remove the app, but also will just redirect you top Google maps, so you'll have a useless app still apart of the system.

No. It meas that you will not be seeing Google maps embedded in web sites anymore. This has nothing to do with the Google Maps App.

Google Maps and Google Earth are very different things. Don't mix them up.

What's up with certain comments sections being disabled? Posted via Android Central App

Yeah, like the sprint article about best phone not containing the nexus 6 rofl. It's only got the best specs of any phone...

Specs don't equate to a better phone Posted via the Android Central App

In this case it is the beat phone up there with the iPhone. No large touchwiz no crappy lg skin. Posted via the Android Central App

And too damn big for a lot of people. They're aiming at the center of the crowd. If you had to pick one phone to recommend to anyone on sprint service, what would it be? That's the article. "I'm da Blur boys!" - Me with 600 ping.

Your opinion is far from fact

Best specs is arguable, because we don't no that much about the Nvidia chip, but maybe. Best phone? Not even close. Posted via the Android Central App

Don't know what happened to "know," but you get the drift. :) Posted via the Android Central App

Great Nazis applaud your correction. :) Posted via Android Central App

http://m.quickmeme.com/img/26/263bbec66d658ba0d962dc655b429e9c14fe15afcd... Posted via Android Central App

They are just advertisements. Unfortunately, AC doesn't list them as such on the app as they do on the web. I think they should note which articles are ads and not misrepresent them based on the title.

AC has a pretty good ad format in the app. Apart from the browser style ads in their longer reviews. Posted via the Android Central App

OK So this post is about Goggle Earth and the comments immediately veered off to phone specs? What are your ideas about this API retirement and what might replace it? Posted via Android Central App

The nexus 6 won't miss it /s Posted via the Android Central App

With Google Maps basically having Google Earth built-in its API has become a bit redundant anyway. Google could adapt the API into HTML5 which sites could use. But as I said, Google Maps almost covers all that and I expect that Google will add a few more features to Maps before Earth API is retired. Posted via Android Central App

So I'm curious what phone on the market to date is better than the 6 and don't say the opo cause I have it and its a great piece of hardware but can't touch the 6

I agree the Nexus 6 is great, amazing actually. It has stock android, an amazing display and its not much bigger than current phablets. As for price, you get what you pay for. Well worth the $699 price tag (64gb)

Does anyone care ? Why the app is still relevant these days is beyond me, google maps does the same thing without a whole sphere to mess about with. They should ditch earth and add what will go to google maps Posted via the Android Central App

Conversation about Nexus phones, taking over a comments section about Google Earth.... all started by someone who wondered why the comments are disabled sometimes... Well, Your question has been answered. Google Earth is used in a lot of places. API and APP are not the same. I am certain that the APP and the service will continue, just only though Google's proprietary sources. No more embedded google earth.
Android Central Newsletter
Get the best of Android Central in in your inbox, every day!
Thank you for signing up to Android Central. You will receive a verification email shortly.
There was a problem. Please refresh the page and try again.