Google hit with a $5 billion lawsuit for tracking Chrome users in Incognito mode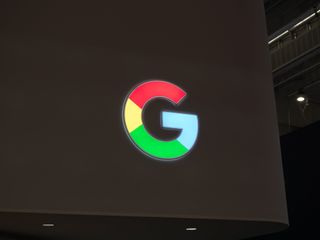 (Image credit: Android Central)
What you need to know
Google has been slapped with a $5 billion lawsuit in the U.S. for "illegally" tracking users in Incognito mode.
Google apparently uses tools such as Google Analytics, Google Ad Manager, website plug-ins, and smartphone apps to gather data, regardless of whether users click on Google-supported ads.
The complaint claims "millions" of users who browsed the internet in Incognito mode since June 1, 2016 may have been affected.
Google has been hit with a $5 billion lawsuit over "illegally" tracking millions of users, despite them using Incognito mode. The class action lawsuit seeks $5,000 in damages per user for violations of federal wiretapping and California privacy laws.
The complaint, which was filed in the federal court in San Jose, California on Tuesday, says Google collects data from users regardless of whether they clock on Google-supported ads, with the help of tools such as Google Analytics, Google Ad Manager, website plug-ins, and mobile apps. This allows Google to learn nearly everything about its users, including the "most intimate and potentially embarrassing things" that they search for on the web.
Jose Castaneda, a Google spokesman, said in a statement sent to Reuters:
Castaneda added that the Mountain View-based company plans to "defend itself vigorously" against the claims. While Google introduced Incognito detection blocking with Chrome 74 in April last year, its Chrome support page clearly mentions that Incognito mode does not "prevent your activity or location from being visible to the websites you visit."
Best Chrome extensions to protect your online privacy and security
Could I get my $5k like right now??? :-)

Good call... How do I get my 5k? 🤑

Google is right. It tells you clearly what Incognito mode does when you enter it. It hides your inappropriate surfing from your Dad, Wife, Boss, by not storing stuff on your PC. It does not make you invisible in the internet. Same with InPrivate and other such options.

The article states that Google is recording all this stuff even after Incognito mode. What's that got to do with Microsoft getting data off me when I go to their site?
Android Central Newsletter
Get the best of Android Central in in your inbox, every day!
Thank you for signing up to Android Central. You will receive a verification email shortly.
There was a problem. Please refresh the page and try again.