Google Fiber deal officially closes for Provo, Utah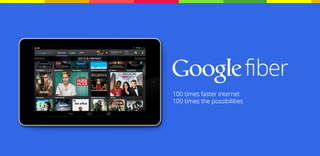 After an announcement in April that Provo, Utah would be the third city to receive Google Fiber, Google's gigabit internet and television service, the mayor of Provo has announced that an agreement has been reached between Google and the city. The deal has officially closed, and the roll out campaign is underway.
No specific details are available about which neighborhood will become the first 'Fiberhood,' or when the roll out is expected to be completed, but mayor John Curtis promises 'a course in Google Fiber 101' in the coming weeks and months.
According to the mayor, "It's been an adventure and our internal team has worked extremely hard alongside Google Fiber's to jump the last few hurdles and get the city ready for the significant upgrades about to take place. These changes will without a doubt transform our community and the way we operate in it." It's definitely an exciting time for the citizens of Provo. Which city is next?
Source: Provo Insider; Thanks, Brian!
Google Fiber seems great but, what is the long-term goal for it? I can't see them covering major cities because that would take too long to implement. Posted via Android Central App

At one point I heard that they were trying to stir up some real competition among internet providers so the big guns don't get all the business by default. I wish Fiber was in MN.

so they just extend fiber to the entire population of provo... those are two very lucky people...

You mean those 115,000 people?

Fiber in Provo. I thought they were talking about bran flakes.

Lol nice Posted via Android Central App

You know, Johnny, people who save hundreds of dollars by switching to GEICO sure are happy. And how happy are they, Jimmy? Happier than someone living in Provo, Utah who has always wanted Gigabit Internet. Posted via Android Central App

I'm in a neighboring city (Spanish Fork), which has expressed interest in having Google Fiber take over. We already have a fiber backbone owned by the city, so it would be an easy transition. I really hope this becomes successful in Provo and the expand further, they really have no reason why not to.

Next city needs to be Platteville, WI lol =]

I sure hope it makes it way to Salt Lake City. I don't know how easy that would be infrastructure or competition wise but I prey it does. Comcast is the only game in town where I live, and they throttle.

I'm one of the apparently "two" people that live in Provo utah, and I have to tell you, I can't wait! Posted via Android Central App

Have they even started the rollout in Austin yet, I've heard nothing so far.

I'm in Provo! Can't wait.

We've had this tech in Chattanooga for 2 years now. Google just now catching up. JK ... LOL.

Hey! Atlanta's this way! Posted via Android Central App

It's going to be Overgaard, Arizona. I just gave up and subscribed to DSL last week.
Android Central Newsletter
Thank you for signing up to Android Central. You will receive a verification email shortly.
There was a problem. Please refresh the page and try again.