Google Cloud Platform outage took down many popular apps, now fully fixed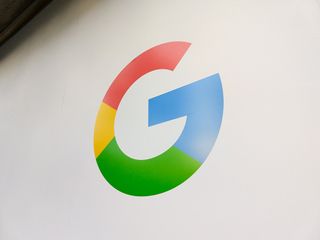 (Image credit: Android Central)
If you noticed an issue with one (or many) of your apps not working properly today, you weren't alone — and it wasn't your, or your phone's, fault. Google Cloud Platform had an outage today, around 12:15 p.m. PT, that limited the ability for many popular apps to connect with the cloud that they're reliant on. We don't often talk about the cloud backend that runs all of these apps on our phones, but Google Cloud Platform has some of the world's biggest apps, services and websites as its customers — names like Snapchat, Spotify and even Apple's iCloud. The technical wording for what went wrong initially was a bit more ... wordy:
And, before that 1:00 p.m. PT deadline, Google had another update to indicate that the issue was resolved for a "majority" of users. "Users" in this case is the apps themselves as a whole rather than individual end users, so whole apps could still be experiencing problems — which of course manifest themselves in end user issues.
According to Google's status dashboard, the problem was fully resolved by 1:20 p.m. PT:
We don't always think about it, but most of the apps on our phones are just about useless without a connection to the internet — and going a step further, that internet connection doesn't do much unless the cloud infrastructure is in place to handle all of the requests and computation the app needs. We don't really expect Google's servers to have issues all that often, and neither do developers, so we all rely on it inherently — but when problems do arise, the app developers themselves can't do anything. If you experienced the outage today in the form of one of your apps not working properly, cut the developer a break — this one was on Google.
Android Central Newsletter
Get instant access to breaking news, the hottest reviews, great deals and helpful tips
Andrew was an Executive Editor, U.S. at Android Central between 2012 and 2020.
Guarantee half the developers will be going to Amazon now. I never heard of such outages from their severs.

You forgot to add in the obligatory /s at the end, :)

They just had an outage themselves today and yesterday, no one is immune and there is no perfect solution.

Not sure why these companies have been having so many issues with services being down lately. Come on Google!

Aws has it's own share of issues. Happens across the board. Nothing is perfect.

I get a kick out of the obligatory, "We will conduct an internal investigation of this issue and make appropriate improvements to our systems to help prevent or minimize future recurrence." It's one of those CYA things a department has to say to its customers when enough of them have experienced an "issue," even though the action is a given in any decent department.
Android Central Newsletter
Get instant access to breaking news, the hottest reviews, great deals and helpful tips
Thank you for signing up to Android Central. You will receive a verification email shortly.
There was a problem. Please refresh the page and try again.