Google CEO announces new action plan following Andy Rubin fiasco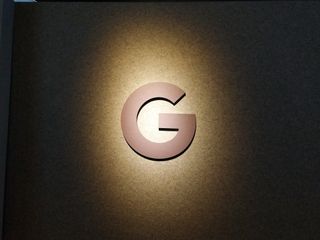 (Image credit: Android Central)
The last couple of weeks haven't been great ones for Google. A New York Times report in late October claimed that Google had paid Andy Rubin $90 million as an "exit package" following reports of sexual harassment from 2013. This was followed by a company-wide walkout earlier in the month, and following all of that, CEO Sundar Pichai is finally responding.
Pichai sent out an email to all Google employees this morning, and in the sake of trying to be more transparent with the public on these matters, shared it in the form of a blog post for everyone to see.
In the email, Pichai says that he takes the role of CEO seriously and that, going forward, Google will "provide more transparency on how we handle concerns. We'll give better support and care to the people who raise them. And we will double down on our commitment to be a representative, equitable, and respectful workplace."
As part of this effort, Google's implementing a new action plan to handle future assault/harassment issues. Some of the highlights include:
Optional arbitration for claims on sexual harassment and sexual assault.
"More granularity around sexual harassment investigations and outcomes."
Updates and expansion of Google's mandatory sexual harassment training.
You can read the email in its entirety here. This is how Pichai closed it out:
Do you think Google's doing enough in light of what's happened? Does more work need to be done?
Google buried 'credible' sexual misconduct claims against Andy Rubin
Joe Maring was a Senior Editor for Android Central between 2017 and 2021. You can reach him on Twitter at @JoeMaring1.
That's not really an action plan. That's C level rhetoric. Don't get me wrong, I get it. I'm a manager and sometimes we have to speak in generalities to provide emotional reassurance but that's all this is. It's a "sigh - we hear you, and we'll do something - like make people take more dumb training - so please stop protesting, talking to the press, and get back to work because this BS is affecting our stock."

That's how I read it. "We're gonna do better" isn't an action plan. It's what they're supposed to say so everyone believes they're being heard.

Seriously, especially the part that's like 'we at the upper echelons of management screwed up so now all you minions must go to more sexual harassment training.' Gee, thanks, boss.

Your comment is funny, and unfortunately true.

Totally agree with you. Was just going to point out though.. the only people who called it an "action plan" would be AndroidCentral as its a good headline. And it is..it got me to click.

Is it a full fledged action plan? No. Is it actually talking about what they will do? Yes. Firstly, they've made one important actionable commitment - stop forcing arbitration. The commitment to better reporting is not very specific. But, this is Google and their people aren't stupid. Top management may not want to actually do this, but it's the kind of thing that's specific enough that Googlers will almost certainly hold their feet to the fire on that. Same for streamlined and better processes for handling complaints. Some of it's vague but some of it is particular enough that people can hold them accountable to it. And, allowing people to bring someone with them is not something you can fudge. As for the training, Google's training is actually pretty good as these things go, and they do seem to have been working on it. But it doesn't help if you don't make people actually take it, and support it with some policy teeth. So starting to actually enforce training requirements is a reasonable thing. Especially since the issue of harassment is not just a few folks at the top level. So, while I'm not ready to say that Google is doing enough - it's waaay to early for that, what they are saying actually sounds like a decent start.

One thing I missed in my original reply was that the arbitration change is only for sexual harassment. That stinks.
Android Central Newsletter
Get the best of Android Central in in your inbox, every day!
Thank you for signing up to Android Central. You will receive a verification email shortly.
There was a problem. Please refresh the page and try again.