How to add events and reminders to Google Calendar for Android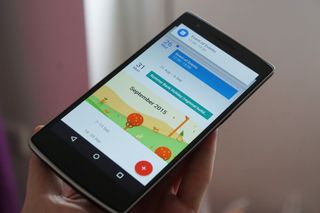 Google Calendar allows you to easily keep track of your busy schedule. With events and reminders, you can ensure that you never forget the important days, no matter how busy you get. We're here to show you how to do it all the right way.
How to add an event to Google Calendar
Open Google Calendar.
Tap the red plus icon in the bottom right corner.
Tap on the red event icon.
Enter a title.
Enter a location.
Add people who are coming with you.
Add a time and date for your event.
Add a notification to remind you when the event is getting close to starting.
Choose a color for the event in your calendar.
Add notes to your event.
Add attachments to your event.
Save your event.
It's important to remember you don't need to enter notifications, change the color of your event, attach notes or have attachments in your event. These are just the options that Google has given you to make sure all the information that you need is included within your event.
How to add a reminder to Google Calendar
Open Google Calendar.
Tap the red plus icon on the bottom right of your screen.
Tap the blue reminder icon.
Enter what you need to be reminded of. Google will give you tons of options from making a call to making reservations for a trip.
Enter when you need to be reminded.
Enter whether this reminder needs to be repeated.
Save your reminder.
You can make reminders for just about anything, and this includes upcoming events. By using the two together, you can make sure that you not only have a reminder of when an important event is coming up, but have easy access to it at a tap.
Get the Android Central Newsletter
Instant access to breaking news, the hottest reviews, great deals and helpful tips.
Jen is a staff writer who spends her time researching the products you didn't know you needed. She's also a fantasy novelist and has a serious Civ VI addiction. You can follow her on Twitter.