Google Assistant is (finally!) headed to the Sonos One and Sonos Beam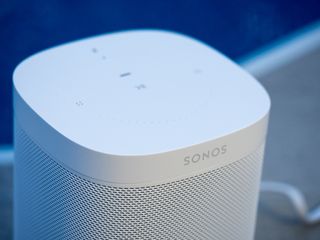 At this point we don't really blame anyone for forgetting about Google Assistant coming to Sonos. After all, the wireless speaker company announced the integration for Sonos One way back in the fall of 2017, with the marriage to happen sometime in the next year. That year came and went, however, and we're a quarter through the next one.
All that is to say that Google Assistant is finally coming to Sonos one — and Sonos Beam — starting next week, the company announced today in its Q2 2019 earnings report.
https://twitter.com/mdrndad/status/1126581122278789121
Says Sonos:
Sonos One is the company's not-quite entry-level speaker. It's very much in the same vein as the slightly less expensive Play:1, but it includes a microphone array for voice commands. It launched in October 2017 with support for Amazon Alexa, and Sonos said Google Assistant would be coming. And next week, it finally does.
Sonos Beam (opens in new tab) is a good bit newer and is a less expensive option than Sonos' full-fledge SoundBar.
Wireless perfection
(opens in new tab)
Small but mighty
If Sonos:1 is the perfect entry-level wireless speaker, Sonos One is its slightly smarter cousin. It's got a microphone array built in for voice assistants including Amazon Alexa and — finally — Google Assistant.
A better sound bar
(opens in new tab)
Music to your TV's ears
Sonos has blessed us with a less expensive (though not inexpensive) smart sound bar, with support for Amazon Alexa and Google Assistant.
"Sonos One and Beam will support the Google Assistant in the U.S., with more markets to come over the next few months." The continuing joke that is Assistant on Sonos one. Really glad i didn't believe their bs and buy a couple... At this point even if Google Assistant ever does come to the device, which I doubt, I'm not sure I wanna give these flakes any cash.
Android Central Newsletter
Get the best of Android Central in in your inbox, every day!
Thank you for signing up to Android Central. You will receive a verification email shortly.
There was a problem. Please refresh the page and try again.