Google announces Currents, its finger-friendly, Flipboard-esque news reader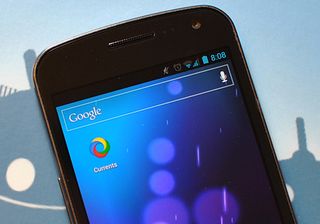 Google today has finally unwrapped its long-rumored news magazine competitor to Flipboard on iOS. Called Currents and available on Android smartphones and tablets, along with the iPhone and iPad, it's a finger-friendly way to sort through the latest news on a wide variety of subjects, much easier on the eye and the brain than sifting through pure RSS feeds.
The best part is that as easy as it is to read in Currents, it's just as easy to set up -- all you need are RSS feeds. Bad news for most of the world, though -- Currents is U.S.-only for now.
Check out Google's demo video and get the download link for Currents after the break.
Source: Google Mobile Blog
Youtube link for mobile viewing
Get the Android Central Newsletter
Instant access to breaking news, the hottest reviews, great deals and helpful tips.
"This application is not compatible with any of your devices" Which are: Galaxy S2 I9100
Galaxy Tab 10.1 GT-P7510
Galaxy S T959D
Galaxy S I9000M
Galaxy Tab GT-P1000 I suspect it may be a regional thing, I'm connecting from a Canadian IP.

Why on earth is this US only? Its essentially a RSS reader. I'll just have to download the apk later. So frustrating.

Agreed that was a bit weird. grabbed it now. and its pretty slick. Really like what android central did with it as well. Swiping to see popular sections of the site.

Lemme guess amazon is also going to try to keep this off of the kindle fire.... (they want you to buy their magazine subscriptions, or use pulse...)

Wow. This is nice. I feel this type of format is a little overdone but still, nice job.

Ugh, this sucks. Super laggy and displays a lot less info than just going to the damn site. I'm on an Evo 3d, btw.

Sucks just as hard on an EVO 4G.

Although I prefer the dark theme of Pulse especially for night time viewing, I might have to say goodbye to my old champ Pulse. I just love my Google apps.

Won't have as many FC issues as Pulse does, I imagine. Currents REALLY needs a widget...keeping News360 on my Tab 10.1 for now, just for the widget love.

Nice, but I haven't found the "Quick" way to add Google Reader rss feeds. I have on the order of 70 Reader feeds. Please tell me I don't have to click "Add" for each.

Is this going to replace google reader as an RSS feed reader? Or is google reader still king for reading just RSS feeds?

It boggles my mind that you can't import your feeds from Google Reader. You would think that GR integration would be a no-brainer.

O don't think this is intended to replace or even work with Google Reader. It could simply never keep up with the workload that GR handles without breaking a sweat. Downloading all those page images on the fly would be way to bandwidth intensive, and be totally contrary to the reason people use RSS and Google Reader. This is for the TLDR crowd who can't read anything without pictures. The sad part is it looks like the first step toward killing Google Reader or RSS feeds in general. Why? Because they (usually) don't carry advertising.

Am I missing something, or is there no way to change the order in which your "subscriptions" appear? Other than that, runs well on both my SGSII and my Thrive!

Long press any of the feeds in the library and you'll get the option to remove or reorder editions.

Interesting looking, but I wonder if there's a night mode and 2-way sync of read items? If not I may have to stick with Google Reader, since sometimes it's just easier to use the PC I'm sitting in front of.

Maybe it's just cause it's the first time I've opened the app but it takes too long to sync and load everything. Looks nice but I'll stick with Google Reader and uninstall this. File size is too big too.

Where did you get that clear Google widget from?

That is the default search bar for Ice Cream Sandwich (Android 4.0)

um... looks just like feedly, except feedly does pull your google rss by default...