Fubo TV now supports Android TV for 4K streaming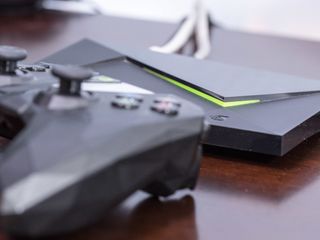 Fubo TV this week announced on its support pages that it now supports 4K streaming on Android TV devices. The 4K service actually still is in beta form (which means there are occasional hiccups), but it's still one of the only places you'll find live sports streamed in that resolution. The 4K streams also come at no extra cost. That's just yet another reason to take it for a free trial (opens in new tab).
Supported devices include (but are not limited to):
Hisense 4K TV
NVIDIA Shield
Sharp AQUOS 4K TV
Sony Bravia 4K TV
Xiaomi Mi Box S/2/3/4
Fubo TV itself is one of those streaming services that's not as well known as the likes of Sling TV or YouTube TV. But it certainly can hold its own — particularly if you're a sports fan. In addition to the two Fubo TV plans (which run $44.99 a month or $49.99 a month depending on how many channels you need) it's got a wealth of premium add-ons that can take your sports consumption to a whole new level.
In addition to Android TV devices, you can get 4K streaming on Amazon Fire TV, Roku, Apple TV, Chromecast Ultra, and certain Android phones.
Of course, you'll need a 4K-compatible television to take advantage of all those extra pixels, and do be mindful of any data caps employed by your ISP.
Get the Android Central Newsletter
Instant access to breaking news, the hottest reviews, great deals and helpful tips.
I did a trial of FUBO TV. While the picture quality on standard (HD) television stations was very good. Fubotv has a number of problems compared to other streaming services. FuboTV's DVR is actually pretty terrible. There is no way to actually record all episodes of a particular show you like. Also for streaming service that presents itself as a sports streamer, there is no way to auto record all games for your favorite team. So if I'm a Yankees fan, I have to press record 162 times during the year to record my Yankees(DTVN is no better in this regard, FYI). Also, the 4K streaming was fairly awful from the Amazon fire TV box last night. It was washed out and it looked juddery, like it was 30fps instead of 60fps. I will not be using the service, although I can see the draw for some folks. Missing ABC, and ESPN doesn't help either.

I currently use Fubo after trying Hulu for a while. I decided to stick with it for a while but the things you mention are absolutely true. Not being able to record a whole season of something is super frustrating. As for 4K, every time I've tried it the stream will play for a few seconds then drop. It could be the speed I pay for, 100mps down, but it would be nice if it worked. I still like it, and for the sake of not jumping around so much I think I'm going to stick with it for a while. But just out of curiosity, which service did you go to?

I use YTTV (with Philo added on as well for all the missing channels). YTTV is the runaway winner for streamers IMO.

They should change their nane. Sounds too much like FUBAR.