From the forums: Can I buy a Nexus 4 from another country's Google Play Store?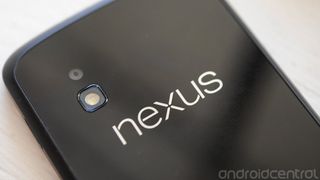 This one was borne in our burgeoning Google Nexus 4 forums, and prompted us to do a little digging around in Google's support pages. The OP from forums member jerryberry83 read like this:
It's a good question. The problem prospective buyers around the globe face, is price. Outside the reach of the Google Play Store, we're already hearing that the Nexus 4 will be considerably more expensive. While we don't necessarily like this, it isn't all that surprising. But, for consumers in countries not supported by device purchases direct from Google, can they use the store from a country that does have it, if like jerryberry83 they will be visiting such a country soon. Or, maybe if you have friends or family there to accept a delivery and forward it on for you. Or, anyway at all you could think of to buy a device using your card. Is it possible?
The short answer, sadly, seems to be no. The answer lies within Google Play's own support pages, with the key points being these that relate to possible reasons for declined payments:
In short, it has to be a credit card that not only matches the address registered to the Google Wallet account, but that also is registered in the country to which your device will be shipping. So, if you know someone in a Google Play supported country, you're going to need to get them to buy you one, with their credit card.
One suggestion posed in response to the initial query, was the use of a VCC (Virtual Credit Card.) Again, this looks like a non-starter, as Google goes into specifics regarding these cards. A VCC cannot be used to purchase a device from the Play Store.
So, there we have it. Not necessarily what some were hoping to hear, but likewise isn't new as far as policies go. For more on the subject, head on into the Google Play Support Pages at the link below.
More: Google Play Support, LG Nexus 4 review
What about having whoever you are visting order it with thier card and deliver to their house. No credit card issues then.

look at us. you beat me by 17 seconds with the same answer though.

Heyyyyyyyyy Please AndroidCentral, dont spread wrong information!!! Its absolutely possible to do that, I made a thread in order to teach everyone who want to buy Nexus 4 from whatever country. http://forum.xda-developers.com/showthread.php?t=1978281 you're welcome.

I don't see why an American friend or family member couldn't just buy it here themselves and he could reimburse them for it. Personally I think that's what I would do if were in the same situation. Then it would be no different than buying one off ebay (minus the massive mark up you'd have to cover).

You can't use Google Play gift cards to buy devices, either, which is incredibly lame considering they sell $100 Google Play cards.

Would prepaid visa work? (I live in Canada, and will be shipping to Canada for myself, but just wondering for others.)

That's what I was thinking to do, but I can't seem to find $350 prepaid cards. Unless Google Play allows you to use multiple cards.

Vanilla Visa allows up to $500. Once bought you log in and set the billing zip code. Very easy.

Wondering exactly the same. I can get a prepaid card or a Neteller/Netspend card, but will it be accepted at the Play Store? I'll be visiting the US as a tourist, I have no relatives/friends living locally to make the order for me. :(

If I'm not mistaken, in some european countries (at least France) banks do not verify the billing address you gave to the merchant. So it is possible that entering a random american billing address (or the same as your shipping address) would pass Google's verifications.
I haven't tried it on the Play Store, but it has worked for me on other websites.

Yes, you are right. I am from Bulgaria, and I managed to buy a Nexus 7 from US using my Bulgarian credit card in Google Play Store

Did you do something special? Like changing billing address in Google Wallet or similar? How much time it took Goole to deliver you the device? I have just 5 days in US, so I need to calculate when to purchase it.

I'm sorry; I'm from Bulgaria as well and am looking to snag a Nexus 4, would you be so kind to let me in on what exactly you did? Благодаря предварително!

I'm from Bulgaria as well and I'm looking for Nexus 4 and 7 as well. Can you give some more information how did you buy it and how did you ship it to Bulgaria?

Hmm.. I have been a Google fan for a long long time... I was all geared up and ready to purchase a Nexus 4 and a Nexus 10 at 1am on the 13th...
Unfortunately I am a Kiwi living / working in PNG so I am unable to use my credit card to purchase through the Australian Play store - There really is no other Android phone out there that I like as much as the Nexus 4 (I don't want to burden relatives in Aus with something as stupid as buying a phone for me) so I am going to take a break from Android and try out the competition, in this case I will try out the latest windows phones.
Bye for now Android.

Outside USA? Need to get new Nexus Devices? Here is how to get them! http://www.androidbahrain.com/2012/11/in-bahrain-need-to-get-new-nexus.html

can someone confirm this? i live in Romania and de 8GB version vere is gonna be like 500 dollars...I really want this phone but i dont have relatives or friends in america

No one can confirm it because no one has tried it yet. Why don't you be the first instead of waiting for someone else to do it? Just saying, if you want the phone that bad...

I live outside the US, have a locally issued credit card (i.e., non-US bank issued), and yet was able to order from Google multiple times (Nexus One, Galaxy Nexus, Nexus 7). I used a mail forwarding company that provided me with a US-based physical address, since Google won't ship any product internationally (there are providers to choose from, I personally like BPM-LUX), but other than that, nothing is really needed other than any non-US card and quite a bit of patience to go through the slightly convoluted process that's described below. The procedure went as follows: I changed my billing to the US forwarding address in Google wallet. I went through the Google store purchasing process (using a VPN) and ordered the product (shipping address same as billing address). Google tried to authorise the purchase, failed, canceled the order, and locked my Google wallet account (*not* my primary Google account, e.g., @gmail.com). Next, I got a mail that said that if I wanted to unlock my wallet, I needed to send several documents by uploading them on a form on the Google wallet site (photo id/driver's license, scan of recent credit card statement showing the card number and my local-non-US address, and a picture of the credit card itself). I went back to the Google wallet site, changed my billing address to my real address, and sent the docs to Google via the web form (third time around, I had anticipated this and had the scans ready to go beforehand). A couple of hours later, I got an email saying that my wallet was re-enabled, confirming that the original order was cancelled and that I am welcome to submit the order again. I went through the ordering process again, and this time, low and behold, the order got authorised successfully and processed by Google. BPM-LUX uses couriers for delivery, so expect to pay about $40 for shipping, and then add to that local customs, VAT, etc. But if you are travelling to the US, you could have Google ship the product to your hotel/residential address and eliminate such additional costs. Yes, it's anything but straightforward, but since it's worked three times for me I guess it is quite reliable. Virtual card not needed. One last note: When you're done buying physical goods from Google, you can leave your address on Wallet as the US forwarding one. Android Market/Google Play transactions aren't affected by this and you'll get the benefit of being able to buy magazines, movies, and books that you otherwise wouldn't be able to (VPN still needed).

Somewhere in this process you must have had to change your address back to the US address to receive the goods in the bpm-lux US address. Did you change your CC and Wallet address back to the US right after they re-enabled your Wallet account, or did you just put the US shipping address during the checkout procedure without changing your billing address and Wallet address back to the US?

Also, there doesn't seem to be a way to switch stores to a different country. I'm an American, with an American Google Play account, traveling overseas. I'd like to order some stuff to my home in the US, using my US credit card, and have it waiting when I return, but no dice. I can only access the foreign Play site. Come on Google, get with it!!!

Just use a VPN or a proxy. They are really cheap, and there's also plenty of free options around (e.g., Amazon's free tier micro instance with SSH; use SSH-D on your PC to turn on the buit-in Socks proxy and configure FF/Chrome to use it). With Firesheep like scanners all over the place, it's also the responsible thing to do when you are on a foreign LAN.

Does anyone know when the page for the nexus 4 will go live ?? like at 12 am ? 1 am? 2 am?

Modaco.com Plus members can see a post on their forums, they are willing to buy them and send them at cost price (plus shipping) to their plus members (£20 a year for that membership)

This whole $299 thing is just a propaganda from Google in order to lure people into Google Play and Cloud...if the real price of the LG Nexus 4 is at around $550, might as well get a GS3 instead, you cant beat the freedom to replace the battery (without having to pay for a service fee when it dies) and an expandable SD slot. So Google's profit loss off the Nexus 4 is really just an advertising budget, Smart marketing strategy btw

I know some check cashing places like Money Tree have pre-paid debt cards you can load with any amount. As far as if you have to be a U.S. resident to open one from them, I don't know. I use one of their pre-paid cards for buying stuff from unfamiliar websites, just in case, it seams to work on every website I have tried it on.

I have ordered three Nexus ones before and Google accepted my non-US card and had it shipped to my friend's house with no issues... I just finished adding my US forwarder address and added my cc and Google wallet accepted with no issues... Now have to wait till the n4 is available for purchase and will try. Of course all this done using US VPN..

Yes, I entered the US forwarder's address right after the wallet account was re-enabled (I didn't spell it because the post was pretty long and it is indicated in the very beginning of the process that I repeated after wallet's unlocking). Google will not ship a physical product if the billing address and shipping address are in different countries (I tried that, and got an error message). I used the same US address in both Google Wallet and in Google Play during the buying process.

Install hotspot shield in your PC so you can receive an IP address of the United States to access google play to buy the devices and use an international debit card , It worked for me when I purchased the google nexus 7 . everything worked fine , I don't know if this method works for buying the Nexus 4.

What do you mean international debit card?VISA? What address did you use because they send items only in germany uk spain japan france usa canada and australia

So, this method is possible in almost any country as long as your using Hotspot Shield+US Credit/Debit Card+Legit US Address *Card was also made in CA*? Planning to order the Nexus 5 and ship it to my relatives house in CA before X-Mas I have:
#1 Both Parents US Visa International Credit/Debit Cards
#2 Legit Address of my Relatives residing in California
#3 Installed VPN Hotspot Shield *Tried entering the G Play Store "worked"* PS: Can Google detect me using the VPN? And will the purchase be successful through this method? Auntie is coming home for the holidays and planning to buy it just in the time before X-mas approaches. So will this method go smoothly accomplished? Or should I expect any difficulties to arrive in the near future? Thanks in adv. for helping.

Hi, I live in Australia and purchased a N4 from the US Play Store. It is currently being shipped to a mail forwarding service (comGateway) and I paid for it with an Australia Credit Card, using the address comGateway gave me as my billing address.

My problem is the exact opposite.. I live in Canada, have a Canadian Visa, and it's registered to a verified Canadian address.. I'm currently traveling outside Canada in a country not supported by Play Store for direct sales.. I can't buy because whenever I go to the Play Store, I only get the option to buy apps.. Apparently, it detects my ip address or something like that.. I thought Google would notice this and let me access the Canadian store since my account (including phone) is registered in Canada with everything verified. This is annoying as I want to be able to buy while the devices are available and have them shipped to my Canadian address to collect them when I return from my vacation.

Tell that to my Nexus 4, my N4 Bumper, and my N4 charger... :)
(Swedish AMEX-card, forwardingservice in the US, american IP)

Heyyyyyyyyy Please AndroidCentral, dont spread wrong information!!! Its absolutely possible to do that, I made a thread in order to teach everyone who want to buy Nexus 4 from whatever country. http://forum.xda-developers.com/showthread.php?t=1978281 you're welcome.

I bought several Chromecast's on Google Play. Using a package forwarding service and prepaid cards. See my blog, http://www.neoage.com.br/2013/07/chromecast-comprando-na-google-play.html. It is in Portuguese but you can easily translate.
Android Central Newsletter
Get the best of Android Central in in your inbox, every day!
Thank you for signing up to Android Central. You will receive a verification email shortly.
There was a problem. Please refresh the page and try again.