From the forums: Can I buy a Nexus 4 from another country's Google Play Store?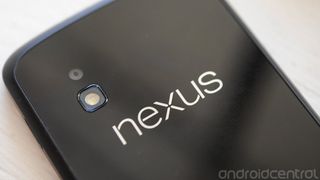 This one was borne in our burgeoning Google Nexus 4 forums, and prompted us to do a little digging around in Google's support pages. The OP from forums member jerryberry83 read like this:
It's a good question. The problem prospective buyers around the globe face, is price. Outside the reach of the Google Play Store, we're already hearing that the Nexus 4 will be considerably more expensive. While we don't necessarily like this, it isn't all that surprising. But, for consumers in countries not supported by device purchases direct from Google, can they use the store from a country that does have it, if like jerryberry83 they will be visiting such a country soon. Or, maybe if you have friends or family there to accept a delivery and forward it on for you. Or, anyway at all you could think of to buy a device using your card. Is it possible?
The short answer, sadly, seems to be no. The answer lies within Google Play's own support pages, with the key points being these that relate to possible reasons for declined payments:
In short, it has to be a credit card that not only matches the address registered to the Google Wallet account, but that also is registered in the country to which your device will be shipping. So, if you know someone in a Google Play supported country, you're going to need to get them to buy you one, with their credit card.
One suggestion posed in response to the initial query, was the use of a VCC (Virtual Credit Card.) Again, this looks like a non-starter, as Google goes into specifics regarding these cards. A VCC cannot be used to purchase a device from the Play Store.
So, there we have it. Not necessarily what some were hoping to hear, but likewise isn't new as far as policies go. For more on the subject, head on into the Google Play Support Pages at the link below.
More: Google Play Support, LG Nexus 4 review
Get the Android Central Newsletter
Instant access to breaking news, the hottest reviews, great deals and helpful tips.