Fess up: Who's buying a new iPhone 6 today?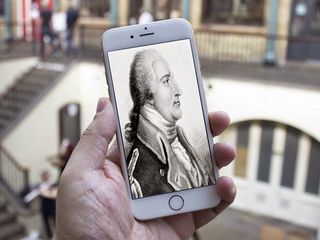 Here at Android Central we're celebrating yet another Friday morning. But elsewhere in the tech world it's the sort of Friday morning you spend camped outside a pristine retail cuboid waiting to fork over hundreds of dollars for a new, slightly larger telephone. That's right, today is iPhone 6 (and 6 Plus) day, and the guys over at our sister site iMore already have their paws on Apple's new, magically bigger iPhones.
The new iPhones have larger screens, metal construction, optical image stabilization, and come in 4.7- and 5.5-inch flavors. So there's that.
But really, we're not here to judge. So let us know down in the comments if you're deserting from the Android army and flocking over to Apple's latest aluminum offerings. Which iPhone did you go for? And which Android phone are leaving behind, you filthy traitor?
You'll find more coverage of iPhone 6 launch day over on iMore.com.
Have you listened to this week's Android Central Podcast?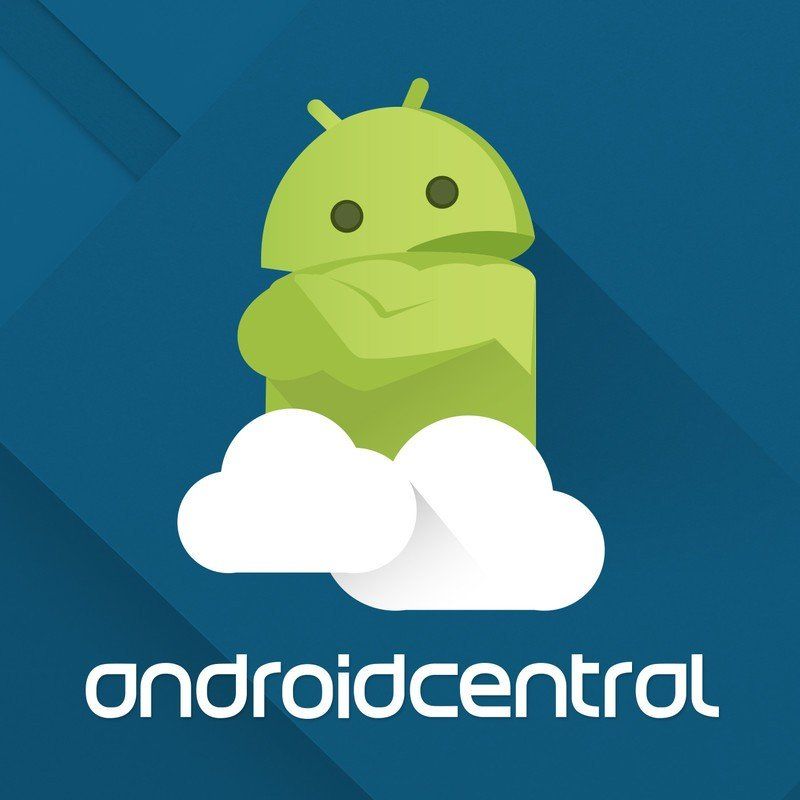 Every week, the Android Central Podcast brings you the latest tech news, analysis and hot takes, with familiar co-hosts and special guests.
Get the Android Central Newsletter
Instant access to breaking news, the hottest reviews, great deals and helpful tips.
Alex was with Android Central for over a decade, producing written and video content for the site, and served as global Executive Editor from 2016 to 2022.
Not me! Posted via Android Central App

Buying the iphone 6 plus would be purchasing nothing more than a big screened smartphone with NO PURPOSE or true productivity/multitasking abilities. I look at the iphone 6 plus and laugh at it's irrelevance to the phablet category made prominent by Samsung it's nothing special only to Apple heads. I will be purchasing the Galaxy Note 4 day one of launch October 17th for T-Mobile. Then I will wait for the launch of the Galaxy Note Edge and buy that also.
At the end of the day it's always been pretty plain and simple for me since 2011 nothing else matters in the phablet game but Samsung. From my Galaxy Note 3 on T-Mobile via Android Central App

At the end of the day it's always been pretty plain and simple .............SPAM ALERT

Just bought 5 for eBay... lol Posted via the Android Central App

That is not true or possible, at least not with the major 4 carriers. You can only buy one phone for each person in line with an account.

That is not the case at T-Mobile. Posted via the Android Central App

you could buy 3 at Verizon per account.

Not in store though, Verizon makes you activate them Posted via the Android Central App

No way you bought 5. Not possible. Posted via Android Central App from Samsung Note 3 or Surface Pro 3

Truth should hurt it's meant to be that way. From my Galaxy Note 3 on T-Mobile via Android Central App

Some girls do (and some guys)

in a phone fanboy context.

You made me lol. Posted via the Android Central App

Truth about what? I don't like iPhone so shut the fuck up Posted via my beast G3 through the Android Central App

You must be rich. Why not just buy every phone? Posted via the Android Central App

I buy what I want yearly without limitations. From my Galaxy Note 3 on T-Mobile via Android Central App

Yearly?! Up your game, fool, this is Android not Apple :p I'm just glad the new iPhone has NFC. Can't wait to see how many people who used to have the "perfect sized phone" now have tablets against their face. They're certainly nice, and I understand the excitement for folks "stuck" in Apple's ecosystem (esp older people with poorer eyesight), but it would take a lot more than a larger display to get me on an iPhone again.

Contejas, I'm new to the Android game, having left the iphone 5 about a month ago. What's the big difference for you?

My wife, an iPhone and iPad user, has always said she is very jealous of the deep level of integration between apps in Android. For example (and I haven't used iOS for a long time so I don't know if this is possible or not in iOS), the deep integration of Google Drive into Android, so that I can browse files (not possible on iOS) and copy/cut and paste files directly to Google Drive by using a file browser such as ES File Explorer. My understanding is that iOS is implementing some integration with their new extensions in iOS 8 (Google should have patented the idea) but I have not tried it out yet. My wife is also jealous of the customization; I run a custom launcher, have nice and clean widgets on my home screen and have (true) live wallpapers. I don't know what phone you are running but some of the most useful and interesting differences are only available to Rooted users.

I read somewhere that the nfc is limited to their payment services so if tm not sure how excited new owners will be. Posted via Android Central App

Currently only locked to what Apple implements, may possibly be unlocked to "full" NFC later on. Like what they did with TouchID Posted via Android Central App

So can iPhone users share things by tapping phones together like links or pictures?

AFAIK, they have the airdrop thing, so they don't have to tap phones like a couple of morons.

He likes Notes now, that's yearly._. Posted via Android Central App

Moto X and LG G WATCH or death. I do have a iPad however. Also a Mac, but for balance my HP Chromebook is my daily driver computer wise. I use my Tab Pro 8.4 to watch YouTube at night when I crash for the day. So in the end Android wins 4 to 2. Gonna stay that way too. Posted from my wicked iPad Air

Only multitasking your capable of is multyspamming.
I wonder what you going to use your new gold standard purchases for, probably spamming the shit out of every site you can telling people how you can't wait for the galaxy note5 to be released Posted via the Android Central App

Spam is your reaction it's comical to me. From my Galaxy Note 3 on T-Mobile via Android Central App

No, it's a fact, your comments are spam. Between AC, Disqus, and Android and Me, you had to have made at least 15 comments in the past 12 hours that are incredibly childish or the same moronic crap you've been saying for the past few years. This is further backed up by the fact that you've been banned from AC under a different username twice before, Phandroid at least 4 times, and probably countless other websites.

#owning Posted via the Android Central App

Everyone stop hating, I don't like Iphones but they are great phones and Apple seems to be coming around with all the features and cool software updates, what u guys getting scared that Samsung is doing the same shit now days as Apple? Release the same exact phones but. 1" bigger Posted via Android Central App

DS1331, I agree about iPhones being great phones. Their hardware is beautiful; the only Android OEM that comes close is HTC, and that is a pretty distant second. It is too bad Apple's beautiful hardware can't be paired with a great operating system. I would love to see an iPhone Google Play Edition. Apple could even customize Android like other OEMs and integrate iTunes, iCloud, their maps

Their hardware is beautiful, but as far as I know, iPhones are made out of Otterbox.

The hardware on the HTC is definitely nicer than the iPhone so I would put it first not second. I work for AT&T and I've already handled a couple of 6's today. It's definitely a premium design but in my opinion the M8 still feels more luxurious and more durable, also the 4.7 inch is not much smaller than the M8 especially once the two phones are in cases. Posted via Android Central App

The new Moto X bro...beats everything hands down and you know the fact that if snapdragon 800 is still fast then 801 will be faster anyway. Camera is the only f up over iphone so the instagrammers choose iphone.

I am leaning toward the new moto x to replace my nexus 4. Or the z3 compact. It's a shame, though, that Sony didn't give the z3 compact the metal frame or 1080 screen; then it would, hands down, be my next phone.

Every fall the phone war becomes incredible. Iphones do look nice. On android side there is only htcone and Xz line that looks something. But really iphone users are not buying a phone but portal to Apple service system. Which is simply better especially for ipad. Android still can't be compared. If you are already in that system you won't switch. That's why to Android users Ios users look like isheep. Well, you get everything accessible and designed for your devices. Everything first. No wait for oem to update. I use android but i would like to see better apps, better content access like magazines, amazon instant video and so on... Posted via Android Central App

Thank you for telling us that........again....in an android forum.....again.

You're welcome anytime I'm no phoney like most on here. From my Galaxy Note 3 on T-Mobile via Android Central App

you're 100% phoney and a troll and a wannabe and no one respects you Posted via the Android Central App

Your very phony to me. you say the same thing recycled every day on many sites I see you telling the world how wonderful t-mobile and TouchWiz is. That is your life your very passionate about it, it's all the time, your everywhere! There is much more to life than TouchWiz and t-mobile they're things like friends, zoo, photography, alcohol, sex, drugs and rock and roll.
get a life Richard you might otherwise spend yours doing exactly what you do and that would be pathetic. Posted via the Android Central App

Wha...? Huh? That's pretty rude. Posted via the Android Central App

Says the guy whose life pretty much revolves around a $600 MSRP device. How sad.

The Note 4 will be good, but don't bother with the Edge version. It will be a waste of your money. I would rather see you buy iPhone, than a Samsung gimmick device that no else will buy, and have only one app for it's dumb curved edge. Posted via the Android Central App

"one app" - which one is that of the current dozen available at the launch? Posted via Android Central App

Yeah.. there's TONS of curved screen, advanced technology phones like the Edge anyway, LOL. Seriously?

NO PURPOSE - lol. Jealous much?

Yes I said it the iphone 6 plus offers no purpose. From my Galaxy Note 3 on T-Mobile via Android Central App

Well said Dick. You speak English for double plus good!

Damn dude I like Samsung too and I'll be buying the note 4 on the 17th also. But can you please hop off of Samsung's nut sack just a little bit. You're really starting to sound like a paid Samsung spokesperson... Posted via My (unlimited everything) T-Mobile Galaxy S5...

Samsung is the biggest piece of crap. Great awesome toy, useless as a telephone. Posted via Android Central App

Interesting comment especially after the recent review of the screen on the Note 4 and GS5 stating it was the BEST screen of ANY phone made.. Yeah Samsung has no idea how to engineer phones and nobody buys them either

I don't believe he was saying the screens are crap. Hence "awesome toy." I believe he was referring to the fact that a lot of Samsung phones have crap reception, thus, "useless as a telephone." They should probably go back to teaching reading comprehension in schools these days. Posted via Android Central App

+1 Posted via Android Central App on the Moto X

+1 Posted via Android Central App

Damn you are king of the trolls Posted via Android Central App

How is it trolling when he's just saying what he wants? Man passion seems to be intimidating to alot of you. I was like this kid when I was on blackberry so I understand how he feels. Go on young man. Be a fan boy. I'm all in with the note as well. Posted via Android Central App

Lol you clearly aren't familiar with Richard Posted via the Android Central App

Plus infinity, as "the kids" are so fond of saying. Posted via Android Central App

I'm with you. Posted via Android Central App

hey troll... what happened to ya on g+? i know you blocked me for the second time but did your profile get removed too? and what happened to your samsung knights? you blocked a bunch of them as well because they wouldn't worship all things samsung like you? or did they call you out for being the scumbag troll you are? Posted via the Android Central App

+1 I'm glad the Samsung knights have disbanded that was awful it made all Samsung fans look like idiots I think Samsung probably warned him to stop . Not all Samsung fans are idiots like Richard some really take the time to watch reviews and decide for themselves what phones work for them . My sons have galaxy tabs and Lg G2 and L7 my wife uses an HTC M8 and I have a nexus 7 2013 and a one plus one and I plan on trying out a note 4 phone looks awesome. I just don't get how people lock themselves in with using one brand or OEM you don't know what your missing out on unless you give another a try. Posted via Android Central App

not all have disbanded... the hardcore bonehead fanboys made a different private group where it's all samsung all day where all you do is talk about how awesome samsung is and talk shit about everyone else... the original founder of the knights was blocked by dick because he didn't worship the samsung thrown, just preferred them and possibly because dick is nuts Posted via the Android Central App

Haha he is such an idiot either way its good for G+ . Less Yarell equals less headaches for the rest of us. Posted via Android Central App

bingo... he's gutter scum Posted via the Android Central App

Are they paying you decent money at least? Posted via Android Central App using an LG G2.

Exactly Posted via Android Central App

Agreed. The should have been developing a large screen phone 5 years ago. I'm sorry I checked it out but the bezels, screen resolution. Just the whole look of the phone is primitive compared to any android. I am so pissed that all I see on main stream media is about iphone. Yes I'm a tech dork but really. All they releases was another block of a phone. Its really not that thin that I have to say omg. Its plain old ugly. Posted via the Android Central App Lol and also nobody really gives a shit. Im a generation behind With the g2. I slapped on nova and it's just a great phone. I was showing people at the store the g3 with the same 5.5 inch screen. Plus qhd. Iphone just sucked a big one

Apple missed the bus when they should have gone bigger at iphone 5. I will admit that the main reason I jumped ship was because I was sick of the the small screen. Then I just fell in love with android and the freedom to really customize (beyond changing wallpapers)
I will have to admit I'm getting older and lazy plus I got married and have a baby on the way. I just don't care with fussing with launchers and widgets and roms. I want it to be sweet and nice out of the box. That being said I have not used ios since the 4s but I do miss iTunes and managing music is just a pain in the ass with android and I hate google play music, I don't want to stream my library. I want all my songs physically on my phone and Google play makes it stupid plus I need to use poweramp because many songs I have won't play. ITunes j just worked and sounded good. Posted via the Android Central App

My problem with iTunes was always the desktop application. iTunes on iOS is great. iTunes on OS X (and Windows, I assume) is garbage. And I can see how Google pushing everyone toward streaming rather than local storage could be a pain in the ass. I have a 10GB personal plan, so streaming is totally convenient for me and I prefer it to local storage, but that's definitely not the case for everybody.

I have 10GB package as well. I'm just old school want the files in my phone and on my computer. Yes I know and have downloaded to my device but it's still a pain. I just copy and paste but it's a pain cause tags and art gets screwed up and I have to play a game of fixing it manually. I'm sick of it. It worked better with sd storage but my g2 Is a pain. I have 100 songs of unknown artists and really don't feel like fixing it. I know I'm anal but I can't stand seeing unknown artist in my car when I had it all working. Also I hate samsung Tw but their music player always sounded great in my car. Sorry to rant but I did check out the iPhone 6 just now. Its bezels just kill the phone. The g3 is by far so much nicer with same 5.5 screen. It was just ugly. The 4.7 one also feels too big for the screen size. I was very disappointed. Posted via the Android Central App

The tag issue is the whole reason that I prefer streaming services to local media. When I'm streaming from GPAA or Spotify, I know that the tags and album artwork will always show up correctly, and I don't have to do anything to manage it at all. Same goes for podcasts. It's just so much easier that way.

My school is so old, the building is crumbling. I actually still use CDs in the vehicle's changer. Granted, it's not my entire collection, but it's about 36 hours' worth. I totally get what you're saying about streaming everything. I have unlimited data but I still just don't always feel like doing it.

You will still have to fuss with widgets on iOS. And keyboards. Posted via the Android Central App

You do know you can download all of your songs onto Android. Either SD card or internal storage. Posted via the Android Central App

Yes I do but since android is d u disjointed it really is a pain. Posted via the Android Central App

Have you tried using amazon. It allows you to download on up to 10 devices if I'm not mistaken, and has cloud services as well.

Spotify, $10 a month, you can cache all your music/playlists to the internal storage or sd card for offline play whenever you want. Posted via Android Central App

$5 a month if you have an active Student email. And actually, it didn't even ask me for my email address!

ITunes worked and sounded good, what crack are you smoking. Music management with Poweramp is a breeze and infinitely easier that Itunes (Making and remaking playlists and synching and resynching to get music on or off you phone, what is his 2006). Not being able to put you music on you phone or tablet from any computer or deleting it from the phone e is not good music management

The guy that sold me the crack didn't tell me the brand. I'm assuming it was generic. Posted via the Android Central App

True... Posted via Android Central App

Download your music onto your device and no streaming. They could stand to make that feature more obvious. Posted via Android Central App

You can download to you phone any song you want to from Google Play. Posted via the Android Central App

Take a look at MediaMonkey (for both Windows and Android)... They're doing some good stuff!

The larger screen is also what got me to switch 2 years ago when they foolishly released another tiny phone. Now that I broke free of iOS, there is no going back. I paid 1.99 for iSyncr and still use iTunes to manage my music on Android (and automatically wirelessly sync at 3am every day). Easy peasy. I also have a Google Play playlists in iTunes with 20,000 songs that sync to my free Play music streaming account. Posted via the Android Central App

PowerAmp is the app I miss the most from Android.

I'm currently using an OPO, and have owned about 12 different Android flagships from the last two years or so... but I have an iPhone 6 on order. And I'm pretty damn excited about it.
I love Android, but iOS is looking pretty dang good now-a-days.

So the OPO got old quick for you? Posted via Android Central App

Jdane07 said: "...12 different Android flagships from the last two years or so" John Pham, was that a rhetorical question or are you actually curious about this person's experience with the One Plus One?

Thinking of going and proselytizing the line with my Note 3. Android Evangelism!

Oh, neat - Android is a cult/religion like iOS? I had no idea. Need a ritual and a robe to join.

Eeeh I'll stick to my 1+1 with a moto 360

So your not gonna live up to your handle?

OPO is one of the best Android phones to date. Posted via the Android Central App

So is the Samsung /HTC phone that has an 810 octacore, 8k display, 16gb ram, with a 20000MaH battery and a 40 megapixel camera that goes for 75$ off contract. Oh yeah, you cannot buy that one anywhere either and it is just as phoney as OPPO Posted by my soon to be retired Note 3

Seriously dude? Why can't you just let him be happy Posted via the Nexus 5

He can be happy, he just has to put in a request, wait a few months and hope the his happiness doesn't come with bugs.

Brendilon... LMAO. That was great.

Haha brendilon, that was fucking hilarious.

LMKO (laughing my keister off)!!

His is definitely smarter than yours. Posted via the Android Central App

It's OPO not Oppo. Posted via the Android Central App

No, that is one of the lies Posted by my soon to be retired Note 3

It's a wholly owned subsidiary of OPPO selling OPPO's old parts in a fairly glitchy package. That's why they're so cheap and folks get so many buggy devices. You're paying to take their old junk off their hands.

I dunno about that, from what I hear the OPO doesn't really put out.

Same here. Best phone out today is it OPO Posted via the Android Central App

If you're lucky to get an opo without defects, then yes it's a good phone. Far from the best though. Take a look at the Sony Xperia z2 if you want the best. It beats the opo in every single category. Posted via Android Central App

Not really, that's subjective. The design, UI, battery, display, speakers are all debatable. Posted via the Nexus 5

No it doesn't. Same screen resolution on both. Same RAM on both. SMALLER PROCESSOR and GPU on the Z2. Smaller front camera on the z2. Smaller screen. The z2 has a more MP rear Camera and expandable storage if that's your thing and 100 more mah battery on the Z2. That's all it beats oh the OPO spec wise. Posted via...The One

Sorry nexus 5 is the best phone Posted via the Android Central App

And it's water resistant, I don't think the oneplus is, is it? Posted via Android Central App

Oneplus isn't water resistant. Posted via the Android Central App

Z2 has a smaller physical size (thinner, not as wide, and not as long) but only sacrificing .3 of an inch. Water and dust resistant. Higher ppi. Higher rear camera MP. Slow motion video is much better on the z2. In fact every aspect of the camera is better on the z2. Expandable storage. Larger battery. More accessories (cases etc) are available for the z2. Magnetic charging capabilities. Not to mention no yellow banding, great customer support and service. No multitouch issues. Front facing stereo speakers. And Sony stores all over that you can simply walk in and deal with any warranty issues. Don't even mention cm on the OnePlus One because you can load cm on any device. Yea I'd say it's much better than the cheaply built refurbished Chinese hardware that OnePlus refuses to rma when you have a defective device. Oh and if you do get lucky and they accept your rma, have fun paying for shipping to ship it back to China so you can receive someone else's refurbished device in exchange. Someone on the OnePlus forums received a replacement device through rma which had pictures and videos loaded on there already. OnePlus doesn't even properly wipe devices before sending you someone elses refurbished unit... Umm yea.. I'll stick with my z2 thanks :) Ohh, and the best part. You can buy the Sony z2 without jumping through ridiculous marketing hoops and waiting for invites and bs preorders. Posted via Android Central App

You hit the spot right on. That was the best thing I've read this morning. Can't wait to get my Z3. Posted via Android Central App

Who cares. PEOPLE WITH GLASS PHONES SHOULDN'T THEIR STONES. The Z2 is $200 more even a year after or came out. I pay no attention to Sony and their block shaped glass phone with its ugly UI. Like I said the only thing it beats is not MP front camera and 100 more mah battery than OPO. It's water resistant? Good, I don't plan on going swimming with my phone in my pocket. Make sure you don't drop that Z2. I can take the $200 I save and buy a case and all the other accessories I need. Everyone keeps saying this phone is better. It's better for YOU and nothing you say can change that. You're happy with your z2. I'm happy with the OPO. You can't change that so stop trying Posted via...The One

Actually I can drop my z2. Because I have a case that actually offers protection. You know, accessories? And I don't mean cheap tpu gel cases that are made in China for 5 cents. I mean a real case, made by a real company, that offers real protection. That's something OnePlus still doesn't have after how many months? And water proofing a phone doesn't mean you have to go swimming. You can use it in all the elements (rain, snow, etc). You can also go swimming as well if you want. I'm glad you like your opo though, enjoy it while it's still functioning. Like the comment above said, OnePlus uses old defective parts from oppo (parent company) hence why the phone looks identical to the find 7, but has defects left right and centre. Posted via Android Central App

You have no ideal what you're talking about. I own a TPU Cruzerlite case for my OPO. I can drop it more than you can without a case. 2nd, I don't need a case cause my phone feels sexier than yours. Look at any review and they'll tell you my phone is designed better than yours. I use my phone in the rain. No problems. Look at YouTube genius, plenty of water and drop tests, the OPO was SUBMERGED IN WATER on one and worked fine. It doesn't have a rating, but neither do the Motorola phones. As to the PPI, the OPO has a bigger screen. If it had a 5.2 inch screen like the Z2 the OPO would have not PPI. Your phone has 424 PPI, the OPO has 401 ppi. 401 on a 5.5. Inch display vs. Your 5.2 incher. Are you seriously trying to argue that. 2013 has decided you stayed out past curfew and wants you and your Z2 you return back to your current year ASAP, until next time Posted via...The One

Despite all the hate this phone gets plenty of love, look at Andrew Grush's opinion. http://www.androidauthority.com/fd-hottest-device-528108/ It's not a paid shot out, OnePlus can't afford it. And he said the bad things were PR(not my problem), invite system (cleared that hurdle) and touchscreen issues (don't have those). My only point is the OPO is not "better" than any phone (that's opinion) but it's not towering in fear of any phone released this year. THIS YEAR. Posted via...The One

Lol I could pull up various reviews praising the z2, that doesn't matter. What matters is all the areas where the z2 beats the opo, which is pretty much every category. I've owned the opo, and now I own the z2. The opo has gone to the wife now because the things that are wrong with that phone don't bother her. I'm not saying the opo is horrible. I'm saying you get what you pay for. And for 350$ USD, you get a device that performs that way. Opo's marketing "flagship killer" has really worked on you. The truth is, all flagships have something about them that set them apart (fingerprint scanners, laser focus, water and dust proof, front facing stereo speakers, expandable storage). OnePlus one has none of those. It's just a cheaply built, high spec'd device with no real features that set it apart from any other phone. And in no way is it a flagship killer lol. So you can say how good of a deal it is, and yadayada... It is a good deal spec wise. But don't go saying it's the best phone out, because it's far from it. Then if you throw in their horrible customer service on top, there's nothing special about an opo. Posted via Android Central App

The thing you don't understand is I HAVEN'T SAID IT'S THE BEST PHONE out. You're touting a freaking SONY phone like it's the best thing in 2 years. You yourself said the Z2 beats it in NEARLY EVERY CATEGORY. NOT EVERY. The fact that it DOESN'T BEAT IT IN EVERY CATEGORY says something being it STILL cost $200 more. For that you BETTER NOT have any issues. You're 100% RIGHT. THE OPO HAS NO GIMMICKS. No fingerprint scanner, no heart rate monitor. No remote. What the FUCK do I need a fingerprint scanner for, my heart rate is fine, and when it isn't I'll trust a MEDICAL DOCTOR more than a damn phone. The remote, I've had out before on my lg volt. MY WIFE HAS A LG G2, HAS OWNED IT SINCE MARCH, AND HASN'T ONCE EVEN SET UP THE REMOTE ON THAT THING. SHE HASN'T USED THE IR BLASTER ONE TIME. I had my volt at the time and showed her out easy it is to use the OR blaster and she still doesn't use it. They're called "smart TVs". Hell I can turn mines on with my voice (for $2500 I better be able to). All the gimmicks you mention I call bloat. Useless features you're not EVEN GIVEN THE OPTION to install. Lastly the Z2 DOESN'T HAVE ANY OF THOSE FEATURES EITHER. NO HEART RATE MONITOR. NO FINGERPRINT SCANNER, NO IR BLASTER. You got a better camera with a slower processor. Because the OPO doesn't have those it's not a flagship???? So I guess the nexus 5 wasn't either. I guess all the people who bought it are idiots right. No need for stock android experience, free from lag, free from bloat, free from carrier interference. Quick updates. Simple, minimal design. My OPO is closer to android L than your Z2 is just because of the theme I'm running at the moment LMAO. Just to help you out here's a link from THIS YEAR comparing the 2 http://www.phonearena.com/news/OnePlus-One-vs-Xperia-Z2-vs-Galaxy-Note-3... Look at it yourself, you'll only see the Z2 edge the one in the camera and battery are by 100mah. Yes the don't is waterproof, if that's your thing go for it. I've never owned a waterproof phone and I've also never dropped one in a body of water. You started your post saying you could link many reviews praising the Z2....I think you mean you can pull up any review from 2013 and it would praise the Z2. You keep mentioning the price of the OPO, i haven't mentioned it. Yes i paid $363. I also have a faster processor than you, a bigger screen, a better front camera and I'll get my updates quicker. We have the same RAM, your battery won't last longer than mines. All you did was pay $600 for a phone that cost $250 to make einstien. And that $600 phone isn't even blowing my $350 device out the water. For $250 more YOU BETTER HAVE A A a HEART RATE MONITOR, IR BLASTER ETC. BUT YOU DON'T. ALL YOU HAVE IS A $600 2013 PHONE that's still capable today. My phone isn't better than yours and yours damn sure isn't better than mines whatever "BETTER" MEANS. The z2 may be better for YOU. But don't talk shit about my phone because it's better FOR ME. everyone keeps forgetting that around here. Posted via...The One

Lol. I'll stop now as I can see your heart rate is going through the roof. You sure you don't need a heart rate monitor on your phone? Posted via Android Central App

My heart rate is fine. Just not gonna be told a overpriced 2013 device is better than a 2014 with almost the same specs m so your camera has a whopping 7 more MP and you have a 100 more mah battery. So what. I have a faster processor and better front camera. I'll take stock android any day over the gimmicks Posted via...The One

The z2 is a 2014 device, rumoured / announced in 2013, just like your refurbished opo. Faster processor? Yours is clocked .2ghz faster, what are you doing that you notice that difference? Benchmarks? Lol. Take 2 of my cores away and this device can still do everything I need it to, let alone run any game or app. Front facing camera? Really? For your selfies? Haha.. And the fact that you think stock android (or CM even tho cm isn't stock android, it also contains bloat) is a feature of a phone shows your knowledge. Again, you can flash cm on just about every single android device. If I wanted to, I could have cm on here in 5 minutes, so that's not really a feature of the opo. Just face it, you own a device that's built like a low end budget phone, priced at the mid range level, with high end CPU / GPU specs. Anything you can do with your opo, you can do with any other flagship. Nothing special there bud. Of course that's with the exception of getting even decent customer service from your manufacturer. That's definitely one thing you can't do with the opo. Posted via Android Central App

Are you serious??? My phone has superior design, none of that glass, fingerprint smudged shit. Your display matches mine. Your battery matches mines, your camera is canceled by the front camera on my phone, for the selfies, you damn right, lol. How can it be a "low end phone built with high end specs"???? An oxymoron if I ever read one. The price is $350. Must be cheap right? It's 350 because you need a invite to buy one, it's $350 because they're not produced by the tens of thousands. They're $350 because they don't spend $400 million a year in advertising. They're $350 because this is their first phone and they didn't mass produce, so if they wanted to say, I don't know, take customers from Samsung and LG and the like they couldn't charge $700 without being just another company. Their goal was to create a flagship killer, hence the price, the fact that you HASSLE ON THE PRICE shows your lack of knowledge when even the phones haters don't knock the price. The hate the company. You're damn right you can put CM on just about any phone (though it's funny your shitty Xperia Z2 didn't get it until a month ago). So what's the difference between my phone and yours when it comes to CM besides the obvious fact I don't have to root shit to get it??? How about the fact that I can put ANY custom ROM I WANT on my phone with no voided warranty. Oh, wait, warranty doesn't matter for you because your phone is already a year old lol. Lastly, you harp on support. Buddy I haven't needed customer service one time yet. What the hell do I need them for. So if you have a issue with your Xperia Z2 are you gonna call 1-800-ILV-SONY??????? Or are you gonna call your carrier. If you have a warranty issue, you gonna return the phone, it'll take some time if you go the warrant route and NOT HANDSET INSURANCE. if you use your warranty Sony won't send you a device without you returning the defective one. You'll RETURN IT TO YOUR CARRIERS CORPORATE STORE. So it's NOT SONY, it's your carrier who will replace the phone smartass. Can my carrier replace my phone???? Absolutely not. WILL I NEED THEM TO???? I HIGHLY DOUBT IT. My baby is protected. So try again. Oh and the processor is. 2 GHz faster, just like your camera is 7mp higher. Again, you can't convince me a Z2 is better. At this point Sony has about the same market share as OPO LMAO I'll leave you with this... Do you REALLY, REALLY, THINK your beloved Sony Xperia Z3 cost more than $350 for Sony to manufacture when it cost apple no more than $225 to make a iPhone 6 THIS YEAR, not 2013????? http://www.latimes.com/business/la-fi-laz-iphonecost-20140917-story.html Seriously Google the words "how much does a iphone 6 cost to make" or the replace iPhone 6 with 5 and you'll see. So ALL you're doing is paying an extra $300 to your manufacturer. And if you had half a brain, despite anything you think about me or the OPO, you'll know I'm right about that. My phone cost $350, yours cost $250 at most to make yet you either paid or are paying throughout the life of a contract $650 with the same specs. Ask yourself why and who's really headed in the wrong direction my friend Posted via...The One

Lol. I won my OPO for free. And the z2 was a gift, purchased outright through the Sony store with their extended warranty. I can walk into my local Sony store, smash the phone in front of them, and demand a new handset. I can do whatever I want and not void the warranty (root, submerge under water for days, play catch with it). Anything goes wrong, Sony replaces it free of charge on the spot. So no you're wrong. No carriers involved. When you need your support, we'll see who's laughing. Enjoy your refurbished opo bud :) BTW, both phones have glass display. The only difference is the z2 has a glass back, which is covered by my lovely rugged case which is available to purchase right now, as is the phone :)
So I don't understand how glass has anything to do with it. Especially from what I've seen, the z2 performs better with drop tests even with both sides being glass. Posted via Android Central App

Good for you and your case. I'm not gonna argue with you for days. The z2 is last year's news. Like I said they have about the same market share as OPO anyway lol. You're happy with the phone? Great. That don't mean that Shit has anything on my phone Posted via...The One

Sony Z3 baby... Posted via Android Central App

Except price. Posted via the Android Central App

You get what you pay for. Posted via Android Central App

A yugo is cheap as well but I wouldn't recommend it. Posted by my soon to be retired Note 3

So if the note 4 was priced at $350 bucks you wouldn't buy it because it was cheap lol. Just because the opo is cheap don't make it a bad phone and its not like Samsung hasn't had issues with quality control also. Posted via Android Central App

Finally, a unbiased opinion. See, that wasn't so hard. Just effing with you Posted via...The One

Not me! Posted via Nexus 7 2013 or Galaxy S5

Not interested. I got bored of iOS years ago. Posted via Android Central App

Not gonna waste my time!!!! Posted via Android Central App

traduction: im poor and i dont have enough money. No worries, i feel you.

Are you serious right now? Why would someone pay $700 for a phone with the same specs as a Galaxy Nexus?? Doesn't make sense. It's just a cool factor. Having an iPhone makes you look cool. That's it. Not functional at all. Posted via Android Central App

I will go and check it out in person. But doubt I'll leave my Note 3. Too excited about the Note 4! Posted via the Android Central App

I am! Renewing my contract, then selling immediately and using the money to buy the Xperia Z3! Jackpot. No one in line when I drove by this morning so I figured what the hell. I always buy nexus and MotoX anyway, so my line has been free for a while. Can't wait for the Z3 to come out. Posted via the Android Central App

Go Mounties!!!! Hope to see a good game this weekend vs OK

I deserted iPhone in June for GS5 and haven't looked back.

Same but may Posted via Nexus 7 2013 or Galaxy S5

Not I! I got the new Moto X on order for next month! :)

Mine should be here the end of the month. Posted via the Android Central App

I have a Note 3 and plan to pre-order the Note 4 with T-Mobile next week. I also have a iPad mini retina with T-mobile and I was thinking about doing the JUMP program they have and trade my tablet for the iPhone 6 Plus with just data. What do you guy's think?

Why would you carry the note 4 and iPhone 6+? If you want an idevice I would stick with the iPad mini. At least it is a slightly larger screen than the note. Posted via Android Central App

Moved over to Android only 3 weeks ago with an LG G3. Couldn't be happier :)

What made you stay with Apple? (or were you with Windows phone) Posted via Android Central App

Reluctance to try something different, ended up with every Apple product and now I don't want any of it

Very happy with with my G3 as well Clint! You bought one hell of a great device!

Thanks :) just saw the comparison vid with the 6+ and I'm just more in love with the G3's almost all screen design Posted via the Android Central App

Clint-me too. How's your battery life? If good, what are your settings? Here's my other issue-I guess all the customization takes a minute to learn......have you found that to be the case?

Battery life has been amazing so far, considering the QHD and fairly frequent use during the day, my iphone would never leave me with 50-70% battery at the end of a work day! Settings wise just keeping it simple with manual 50% brightness and NFC off Posted via the Android Central App

LOL. Alex that picture is hilarious. But yeah I'm not going anywhere. I just got my Moto 360 and I am looking forward to the next Nexus phone.

Definitely not me! Posted via Android Central App

Too expensive for what it is. I'm waiting for the new nexus phone Posted via Android Central App

I wouldn't use it ,even if I got it free. I love my HTC One M8 way to much. Apple products just don't do it for me. Posted via the Android Central App

I ordered a gold one yesterday for my wife. For some reason , she doesn't want anything else no matter how much I try to sway her. Posted via Android Central App

My wife is the same way. Also I message has locked her in as well... :( Posted via Android Central App

You need to upgrade to a new wife this year. Posted via the Android Central App

+1 Posted via Android Central App

I hear those things lock you into really long-term contracts, though. :)

Yeah, those early termination fees are sky high!

Should have used the test drive option. If all else fails find a rich widow that can help cushion the early termination fees. Posted via Android Central App

Yeah and have huge ETFs.....lol

the only right answer here is divorce!

Lol not too harsh! Posted via Android Central App

My wife is the same way. She spent a month with my Nexus 4 about 8 months ago, but she didn't enjoy Android, and went back to her old iPhone 4S, which she still refuses to upgrade from though I have offered to help her several times. Unlike me, she doesn't really see the point of continually upgrading from a perfectly working phone. I, on the other hand, always want something new. To be honest, I'm always tempted by the new iPhones. I've said for years and I continue to say that if I could get Apple to make the hardware and stock (or near stock) Android to be the software I would pay iPhone prices for that phone. There's always just something missing from iOS that I don't want to give up. Right now it's that the NFC in the iPhone is tied only to Apple Pay, with no ability for developers to tie in to it. That just neuters that whole feature. But the hardware is gorgeous, even moreso than the nicest Android phones like the Moto Xs and HTC Ones. Of course I type this on a MacBook running Windows, so maybe of course I think this.

I'm sure it will eventually happen. My wife was the same and had iphones until the GS5 came out in April. What I think helped a lot was she bought the Note 10.1 2014 edition tablet last year for her business and got used to it.
I asked her last week if she was tempted to go back. She respectfully said no. Posted via the Android Central App

Smart wife you have there! :-)

Just got me a moto x. No need to get the same screen size with such a hampered os Posted via the Android Central App

Nope!
By the way, from Apple's site, it says only the iPhone 6 Plus has OIS.
Do you, Andrew, know any different?

Only 6 plus has OIS Posted via Android Central App

Yes, only the Plus has OIS.

True. Only the 6 PLUS has optical image stabilization.

cool. thanks for the confirmation y'all.
I've been telling iSheep that if they do update, to update to the 6 Plus because of the OIS and extra battery juice + size of course. You know,, if they're going to buy a 2012 phone, they may as well buy a 2012-3rd-Quarter phone over the 2012-1st-Quarter one.

Also, don't forget that ONLY the ip6+ has the 1080p screen. The smaller ip6 does not. Hey, at least Apple is giving their users a choice, however messed up that choice may be, lol!

i thought of that. But, in the end the ip6- is still "retina" display, i figure that compensates for the ability to hold it better in your hand. I think Apple should have kept the OIS in their ip6- and give it more juice in the battery, even if they had do make it as thick as the ip6+ or maybe even 7.4mm. I'm sure with .5mm more the battery would have enough juice to closely match the ip6+ stats. Like always, Apple shows their greed at the $200 w/ contract price cap. As if they weren't gonna get it back in the sale of content.

I'm very likely to, though as I have not ordered it won't be today. Leaving my s4 behind to give apple another go. Simply for reasons such as why not, and for a change.

Waitting for google silver and android L. Posted via the Android Central App

Android L looks promising, but, from what I've read, Android Silver is dead in the water.

Might as well. I think this would hurt more than it would help.
My take is that if it has the Playstore, then it is "Silver". if it doesn't, it is not.
I think that ever since LG started doing the Nexus, the issue of having quasi-android LG phones has ceased, and that seemed to patch things quite enough. That's my take, not necessarily the whole truth.

"My take is that if it has the Playstore, then it is "Silver". if it doesn't, it is not." This is incorrect. No silver devices have been announced or launched (and won't be).

If the lines were for the m9 prime I would be in them... but alas their only for a iPhone instead Posted via Android Central App on my HTC M8

My last iPhone was 4, and i doubt i will ever returned with the way iOS is. I consider Android a far superior OS at the moment, and i am happy with my Moto G. So no, no new iPhone for me.

Nope, quite happy with my N5.

how do you like you indoor shots?

I like the camera. I don't love it, but I like it. Indoor shots are quite good with hdr+ on. Most shots are. The caveat is hdr+ mode is often slow, which obviously matters for moving objects. Regular mode is much faster but the quality suffers, and switching modes takes longer than I'd like. On balance I'm happy with the camera. Posted from my Nexus 5 via Android Central App

Bring on the Nexus X! Posted via Android Central App

I'm thinking I should have bought one and resold it. Then I could have my money ready for the nexus 6 and accessories and maybe even a nexus tablet with as much as iPhone fans pay. Posted via the Android Central App

+1. You can always buy and sell them in China with $200 profit per phone Posted via Android Central App

I'm getting an iPhone 6 Plus. But I'm not leaving my LG G3 behind. Work reimburses me for a work phone. So, I'm keeping it. Android and iPhone rock.

Very nice!! Wish I worked with you, lol!

Congrats man. Hope you like it. Posted via the Android Central App

Hey all you "down-low" Androidians out there...no shame in being bi-curious. His eminence Matias Duarte, our lord and master, will still love you no matter what. :)

Hahaha "'down-low' Androidians." This is the best comment in the thread.

I am not paying $850 for a 64gb iPhone 6+! Even on contract the price is crazy! I lefted apple for a reason. I love my oneplus one! Also have some invites to share if anyone is interested..... Posted via Android Central App on 1+1

Hook it up please. I'd love to get my grubby paws on a one plus one Posted via Android Central App

What your oneplus forum username? Posted via Android Central App on 1+1

Forum user name is GaDgEtMoN... Pls... Posted via the Android Central App

I would like an invite!!! °_° Posted via the Android Central App

Can you pls share an invite to me? my id rsadalarasu@gmail.com

hey dude i would take an invite. jerflash on the forums getting one for my brother!

Wait, I thought no one wanted a OPO. I thought everyone forgot about them or hates them or thinks they don't exist except in the spirit of the Bigfoot and the tooth fairy. You mean someone actually wants a invite to purchase a OPO. I'm shocked (lol) Posted via...The One

It's a trap... Don't do it Posted by my soon to be retired Note 3

F*ck that! I'll wait a few months for the price to drop and take it for a spin. Although I already know its just a bigger version of my daughters iPod 5 essentially. Posted via the Android Central App

Every year you guys ask the same question and you'll get the same answer.....not me.

I am very happy with my One M8, them iPhones definitely don't tempt me. What's all the fuss for when we have had for years what they are finally offering. Posted via the Android Central App

Going from an advanced phone to an outdated one? Does this sound sensible at all? Methinks not. AFAIK only apple diehards are the GULLIBLE ones. Surely this doesn't apply to the ANDROID ARMY. ROFL. Posted via the Android Central App

The Android army fell apart along time ago now its each OEM for themselves too much hate even in the android community the in fighting sucks but some trolls on here need to feel they have the best phone available and will do anything to make others feel inferior. Posted via Android Central App

Geez, guess you're right. Instead of fighting one common enemy that is on the dark side, we now fight amongst ourselves. BTW..... Long Live Sammy. May you keep on advancing the Mobile market and not hinder it like Apple does. Posted via the Android Central App

If I had the extra cash, I would get one. It's good to be aware of how the other OS's are, and it'd be nice to see how much iOS has changed since I switched to Android.

Yeah, especially now that iOS is finally starting to take some steps in the right direction. Actually, when I ditched BlackBerry, the biggest reason that I went with a Nexus One over an iPhone 3GS (which ended up being a good decision for all sorts of reasons) was because Android allowed me to use custom keyboards and iOS didn't. If Apple had opened that up earlier, I may have chosen differently.

I'm going to check it out and if I like it in person I'll buy it. Posted via Android Central App

Good honest comment Posted via Android Central App

"Burn the heretic!" Posted via Android Central App

Below Alex's picture/info:
Topics: iphone, apple, traitors LOL

I don't think many have noticed but the picture on the iPhone is Benedict Arnold.

My unlocked iPhone 6+ is in route to me as we speak! Also ordered a Moto X 2014 Pure Edition with a expected ship date of 10/13/14...

You got through that crazy website mess on pre-order day? Posted via the Android Central App

Which one? Preordered the iPhone 6+ at about 5:30 am which was my regular wake up time. I think maybe because I ordered the t mobile unlocked version from Apple it was not as crazy? The Moto X was more difficult as I ordered about 3 pm and could not get through on my laptop so I ordered it from my Nexus 5!

Congrats. My two cousins are regretting not pre-ordering the 6+ through Apple. They wanted to go launch day to avoid paying the full price instead of monthly payments. They got the bad news that the t-mobile stores (from our area) only had the 6. I guess the 6+ had low production yields that they were focused to the Apple stores. They ordered through t-mobile's website and will arrive early October. Posted via the Android Central App

"just say n0, people" ... ( 0ppo F5) ...

Just have both!!! Posted via the Android Central App

I'm on the bus right now(in NYC) watching the sheep in line for the iPhone. Its so funny how they think phablet is a fresh idea. HA THERES THE ATT STORE! 10 PEOPLE MISSING WORK FOR A MID RANGED PHONE FOR A HIGH RANGED PRICE ROFL. Posted from my Galaxy s4 using the android central app. Posted via Android Central App

What makes them sheep? Posted via the Android Central App

They might have vacation time or sick time or personal time. Posted via the Android Central App

20 people who buy basically the same phone every year only varying in size are sheep. And 20 people have sick/vacation days wasted on a phone? Plus they're probably wasting weeks of works cash (about 700-900 dollars with early termination fees on various carriers). Posted via Android Central App

Maybe, it's not that they think it's a "fresh" idea, just that now they have the option to get one with IOS?
I've never had an Iphone - never even thought about one, until Google Wallet dropped the ball. I think Apple Pay will be huge for them, and I'm willing to give the 6 a try... If I don't like it, I'll sell the damn thing and pick up the next Nexus phone outright... I don't see much difference between IOS8 and Android L, btw... other than preference... I grew up and grew out of "root and replace" mentality and custom ROMming a while ago, so, for me the difference between stock IOS and stock Android isn't as glaring... I'll just have to get over losing out on torrents and sideloading if I decide to switch over...

I'm aware that you can drag and drop in an iphone BUT if you want to access it on your device, you have to install it through itunes. This alone would drive me 'INSANE' especially since you can only install stuff like music and videos from only one computer. I'm always installing stuff here at work and on the go wherever I am on Android. I would hate to be relegated to just 1 system! Is there a work around to this for Apple users??

It would be very stupid to get one now, without even waiting to check out the next Nexus phone, Apple fan or no Apple fan...

Not really. If a person is absolutely looking for a change, then an "imminent" release of another Nexus device has no bearing on that decision.

Not me! I actually just bought a new to me moto x yesterday! Posted via the Android Central App

Yo!!! People! You HAVE TO CHECK OUT the IPhone 6 & Plus drop test...shocking! That bad boy didn't break!???? But I'm still getting my Note 4..screw it! Very tempting Posted via Android Central App

It didn't break yet. Posted via Android Central App

If any of you do buy it, one simple tip, do make sure that you hold onto it real tight since I heard that it's as slippery as a fish. Better yet, wrap it in one of those plastic cases for added grip. Typical Apple construction, all just for show and throw practicality out the window. Posted via the Android Central App

I thought about the new iPhones being slippery, but any more so than the HTC One M8?

Yea my M8 is siippery. Already dropped it once just slid out of my hand and onto the concrete lol.

not even if they paid my annual contract to take one.... you can keep your U2 album too.

U2 did in fact sell out! Not a fan of their's anyways but its sorta funny.

I'm not technologically stupid, nor a sheep, so no, I won't be buying one. Posted via Android Central App

I wanted to try one out cause I do use everything apple except my phone. . I was actually gonna stay with att and renew contract but with the family plan they want mostly payments. . Screw that. And I am not paying retail price. So I ordered a moto x. Also tried to unlock current moto and att has been nothing but a pita. . Their unlock form says my imei number is not recognized. . Posted via Android Central App

You gotta call them because the same happened to me Posted via Android Central App

I did. They said they never saw that before, couldn't fix it, and would call me back. . They never did Posted via Android Central App

Oh that comes out today? Posted via Android Central App

I've had to order quite a few of them, however only for the powers that be at work. Happy with my G3 (and nexus 5 back up!)

Why this on Android Central? BTW, I'm going for the Xperia Z3.

Android central is asking Android fans if they are switching.. Makes sense to me Posted via Android Central App

Basically anyone already invested in the Apple ecoysystem not already stuck in a 2 year contract on their current Apple phone will likely buy this. Yes, it is far inferior to current Android devices, but LESS inferior than the 5S. Funny thing is the Apple faithful will still declare this the greatest phone ever made and the cutting edge of phone technology when face it, it's just not. Anyway, for the Apple faithful, a big day, for everyone else, who cares?

No way I'd waste my money. It's just a bigger iPhone. That's it.

i'm JUMPING! to the Note 4 but I'm still intrigued by the 6 Plus. I'll be going somewhere this weekend to check it out. I've never owned an iPhone and I'm curious. I'd like to "try it". I may do that instead.

Heeeeeck no. Why on the good green earth would I pay such a ridiculous sum for such a non-highend phone?

I'm waiting on the Gear S so I no longer need no stinking phone! :-)

I need the battery life my Droid Maxx gives Posted via the Android Central App

Ordered my iPhone 6 should be receiving it today Posted via the Android Central App

Iphone 6 gets worst battery life than 5s Posted via Android Central App on 1+1

Oh, so you used it? Wait, what's this? My keyboard senses are tingling. Wait. For. It. My keyboard senses say that... You're a troll!

OPPO fan, he just doesn't know any better Posted by my soon to be retired Note 3

Droid Turbo Posted via Android Central App

As embarrassing as it is to say, I have to go down and buy one today.... 6+ for the loss!

I thought your work with the government would purchase the phone for you why should you have to pay out of pocket to test out the device for the company? Posted via Android Central App

rampage You've got that duplicitous pompous turd figured out.

Where's the response? Just saying. You did say you got to test all the phones for free that are released to the general public. Posted via...The One

A no point did I say that I was buying it for me or for my work

Nope. I'm happy with my OnePlus One, Z2 and Moto G :) Posted via the Android Central App

Hey I am going to be honest.. I peeked and had a thought of it during their big reveal. It only made me decide on the Samsung offerings this year.. Note 4 and Smartwatch. I may even ditch Verizon finally... T-Mobile may not be the fastest in the land, but I'm getting older in life and 40.00 a month is better than the best possible speeds.

Deserted 6 months ago... But I keep a One Max handy...

I am. Been using Android since Eclair, but the new iOS 8 features that integrate with Mac OS X are pulling me to switch. Hoping to dig up a 6 Plus today on Verizon. Also, my HTC M7 only makes it about 12 hours these days. Not cool.

You mean the thing that sounds almost identical to Moto Connect? Posted via Android Central App

Not me. Waiting for the Note 4 or G Flex 2 Posted from my LG G2

Yeah I will have one. Android is just so bad........wibble wibble I'm a fish. Posted via Android Central App

I'm pissed. .I just learned that Sprint is not coming in Gold for the Note 4 and its $350. WTF..don't care about the Price....I won't it in GOOOOOLLLLLLD! LOL..I Crack my own self up! Posted via Android Central App

Never mind I found one, ouch on the $350

http://www.techtimes.com/articles/15910/20140918/verizon-att-sprint-and-... Posted via Android Central App

I have one for my wife and one for me on the way to my house. I'll still keep my trusty nexus 5 as a backup. I like all the things! Well except for Windows phone... Posted via Android Central App

http://www.techtimes.com/articles/15910/20140918/verizon-att-sprint-and-...

Yes. I am also trading in my desktop for an abacus and my Mustang GT for a Yarris. Posted via Android Central App

Battery life is going to be incredible on the abacus Posted by my soon to be retired Note 3

+1. Beat me to it Posted via Android Central App

+1000 now that's funny! Posted via the Android Central App

You'll have no problems making quick calculations without the need for power of any kind, and you'll get terrific fuel economy. Great switch. Lame analogy is lame. Posted via Android Central App

I have grown increasingly platform agnostic over the years. I moved from a Droid DNA to the iPhone5 almost two years ago. Going to a smaller screen and iOS took some adjustment, but now I am used to it. I am on the fence about the iPhone 6. My wife has the GS5, and I really like the HTC One M8, as well as what I've seen of the Samsung Alpha. Oh, the One+ looks pretty nice, too. Honestly, I miss widgets, and iOS8 is not really utilizing widgets in the way I find most useful. That said, the one thing that could hold me from switching back to Android is that iOS apps still seem to get new features first, or exclusively. Evernote for Android still lacks features that the iOS app has. It's crazy. Also, as davemacd stated, the integration with OS X Yosemite looks pretty compelling. Tough decisions ahead. For now, I am in a wait-and-see mode. I am waiting for my contract to end so that I can either change carriers, or go full price and forego a long-term contract. That gives me some time to see what is release in the next couple of months before I make a decision.

Not me! Posted via Android Central App

I'm making the jump. Still love Android (I'm an O-G Droid and current Galaxy S3 user, as well as a former iPhone 4 user), but with the new cross-app sandboxing that iOS 8 does, and all the other security-focused operations in extensibility were huge for me. You want Google Now to work with iPhone, there is nothing preventing that now (and believe me, Google will do it). I don't want my MAC address swiped by retailers to then follow me where ever I go. So iOS 8 beams out randomized MAC addresses to fool WAPs. But the biggest deals are Apple Pay (sorry Google, Apple did this THE absolute right way) and Continuity with OS X. As a MAC user, those are killer features. So yes, I'll be making the step over to iOS. I will immediately miss some Android features though.

Bla Bla bla. .....3rd party app integration still won't be on the level that it is with android, and you can still throw customization out the window. Apple can still suck a big ole d****

Google Now and Keep seems to work, but not as a widget? (From what I can tell from my ipod.)

Not me. If you don't have an iPhone...well, you probably have a better android phone (/commercial). Posted via the Android Central App

I bought one , but its for my 12 year old daughter. Im currently trying to pre order my Note 4 with Verizon , but they only seem to have the white one on their site , when I click the color tap , theres no other options .

I'll never bail on android but I'm going to be giving the 6 a try.

Me too Posted via the Android Central App

I am not being given a choice. Work thinks I am way too Android centric Posted by my soon to be retired Note 3

So its for work then? Posted via Android Central App

the snobbery in the comment section is reaching new highs. Keep it up guys, you've all become the elitists you all claim to hate

I don't think snobbery is the reason people hate Apple. More like robbery, and the pretension to have created all things for smart phones! Ex. Suing for round corners, while copy and pasting Android notification bar. I could be wrong though! Posted via the Android Central App

To be fair, the entire article was just troll bait intended to bring in a few more clicks. Posted via Android Central App

No it really is an honest question. The two players in the mobile world are Android and Apple. Lots of people go back and forth, or have both. Either way, launch day for the iPhone is an event and this site is a network of mobile sites Posted by my soon to be retired Note 3

Did/will iMore run an article asking their members if they will be switching to the Note 4, or any other Android device, for that matter? Posted via Android Central App

I probably will. I have Verizon and when the time comes I will get the new iPhone 6. I also have a Honda and the HondaLink Next Generation does not work with Android. I am SICK of playing second fiddle to iPhone and their exclusives. "I don't hate the player, i hate the game". Also, i like that If an OS update comes out I will be able to get it. I don't have to wait for the carrier to "approve" it and drag their feet or take functionality out. Apple Pay seems like it will be adopted everywhere, where Google Wallet is just a "mess". I use it only for my loyalty cards. PS - I have a Samsung Galaxy S4

What you said about updates hits the nail on the head! I think that going with a Nexus or Google Play Edition device is the only way to go, because carrier versions are full of bloatware and you have to wait forever for updates. I wish that Google would leverage, or wield, the same weight with carriers that Apple does regarding updates. That's the one benefit of vertical integration, and ridiculous popularity. Unfortunately, since Google doesn't make phone hardware, nor do they band the OEMs together, we get what we get. Carrier-branded, tree-boxed Android devices This --> "... Google Wallet is just a "mess". I use it only for my loyalty cards."

Yep... what's the point of raving about "L" if LG won't every update my G2? I shouldn't have to root to ensure my phone has the latest version running... Yeah, Yeah, I know L is supposed to change all that, but that doesn't do anyone with last year's flagship any good... and ditto on the Wallet fiasco... all my NFC is good for is wasting battery at this point...

Not gonna lie. I thought about it. But in the end I went with the new Moto X 'pure'. Delivery next week. :-)

Why would I buy a iPhone 6 when my Note 3 is a better device and was released a year ago. My next device will be the Note 4 or the Note 4 edge. BTW I just walked by a 12 block line in Manhattan of people to buy a iPhone 6 SMH. Do these people think they make a limited amount of iPhone's? Posted Via AT&T Galaxy Note 3

I, honestly, don't get the lines. Maybe I am just not a conformist in that way. I bought an iPhone, but did it on my own time and damned if I'm going to stand 10-12 blocks away from the store just so that I can say I got one on the first day. As a matter of fact, I can safely say that I wouldn't stand in 12-block line for any tech product (or much of anything else).

I was in times Square for the Xbox launch... Never seen a line so long in my life. I can't understand it just like you Posted by my soon to be retired Note 3

I'd buy one if it was running Android. I think it's a gorgeous design and the build quality will be top notch. I'm just not a fan of the Apple software. I'm sure it's a good phone but limited by it's operating system and locked down ecosystem. Posted via Android Central App

I would wait a few months on that build quality. It's a bad omen when the first guy in Australia to buy it dopped it when he left the store and the phone cracked. I've already heard the 6 is brittler than the 5S. Also, reviews have mentioned the paint chipping more easily as well. The assumption of "top notch" should be muted until it is proven, especially when they've now changed design and size so drastically.

I saw the video, and didn't see his phone crack... in fact the drop tests show that drops to the back of the phone do very little damage cosmetically or physically.. and all of the phones' touchscreens were operable even with catastrophic screen damage, which is more than I can say for my LG OG/Nexus 4 "premium" phone...

I work for a very large corporation and most manufacturers will give us a few handsets to play with to see if our employees like it and hopefully if we (the employees) like it, we will place an order. Apple will be sending us a few iPhones to play with over the coming weeks and I will play with them, but I have never been an Apple hardware fan and unless there is a massive change I will not like these specimens either. Truth be told, I do not exactly love Android either, at heart I am a Symbian fan (sadly that shows my advanced age), but Android fits the bill at least for now. Having said that if Google keeps on their march to force Android users to use Google + (nothing against Google +, but I do not use Social Media) , I may have to reconsider. Dan Posted via Android Central App

i don't use google + Posted via Android Central App

Fellow Symbian fan here, only moved over from an N8 once it was obvious Symbian was at a dead-end commercially and android had matured into a great OS. Not sure where you're coming from with regards to Google+. I have a google+ account set up but I've never actually accessed it via the phone app (only from desktop) and its never stopped me from using the phone and Google's services. like gmail, maps etc. I don't bother reviewing apps because of the stupid real name requirement, is this your line of thinking? I think Google has got the message and is pulling back from these "requirements" Remember, it is still possible to use Android without Google (or any of the major players) so don't give up!

i'll admit, I like how it looks, but not a fan of iOS (I do have the latest version of the ipad, though I might sell that and get the next nexus tablet). I have a Moto X on order (said 19 days when I ordered it couple days ago)

Never.. I will never give up the robot Posted via Android Central App

Aw, man! I've already preordered my new Moto X! Anyone want to buy an unlocked, rooted HTC One X+?

I've been using "smartphones" for many years...going all the way back to the BlackBerry that didn't even have a color screen. I was a loyal BlackBerry user until the first iPhone came out and not long after I realized I could have an "all in one" device with great web surfing capability, I switched to iPhone. I remained with iPhone until 2012 when my employer provided a Galaxy S3- I used the Galaxy for "work" and kept the iPhone (4) for "personal" use. I had been using the S3 FAR more than the iPhone but I still upgraded to the iPhone 5 and thought that extra 1/2" of screen would be more beneficial than it actually was. Once I got them email from Verizon that my "work" phone was upgrade eligible, I was torn between the GN3 or GS5 (which hadn't been released) but I decided to wait for the GS5 and then make the decision...I chose the GS5 and within 2 weeks of having it, I terminated my "personal" iPhone 5 and I have not regretted it. Subsequently, my wife (who had ONLY used iPhone) is now on GS5 and my daughter is too. The screen size is great but it is the QUALITY of the display that really shines. We also like the ways in which we can customize the phone and contrary to some Apple lovers (Wall Street Journal Reviewer, I'm calling you out) the camera on the GS5 is GREAT. How some of the reviews knock the GS5 for camera perplexes me. We love the "tap to share" feature with NFC and the other killer feature? I use the phone ALL day for work and when I get home I average 35-40% of battery remaining. That, to me, is the biggest feature of the GS5. It totally sucked always carrying the charging cable with the iPhone and literally charging it at every opportunity I could find. OK, so to answer your question: No. There isn't anything "ground breaking" with either of their phone models. The smaller one isn't even fully HD. That, alone, should be an embarrassment to Apple to release when you consider that ALL higher end phones (regardless of brand) have a minimum of HD- Others have the 2K and who knows where it goes from there! The thing is, Apple has a LOCKED ecosystem and for those who cannot figure out that life with Google is BETTER, they are stuck. Apple makes it SO HARD to switch when you have Apple computers and use Apple calendar, contacts, reminders, etc. etc. but you CAN switch...it just takes some time and work. Android has gotten better with tools to allow the move/transfer and I can only imagine it will continue to get better over time. Will Apple's new phone sell millions? Of course. So many people could care less about features and functionality- I mean "real" functionality to make the smart phone "smart". Apple will maintain their fan base with blind loyalty and they will keep selling substandard, older technology wrapped in a pretty package and making their investors tons of money. At some point, just like BlackBerry, the buck will stop and the user base will NEED innovation and IF they do not deliver, they'll see their fan base erode just as rapidly as BlackBerry. They have to remember, these are PHONES that have, at best, a 2 year shelf life...we're not talking about a house or an actual investment here and people can and will easily change. I tell my Apple friends that the new iPhones are like driving a Ferrari with a lawn mower engine under the hood. It's the "under the hood" that the Fan Boys don't see and at some point when they are getting beat by the "regular" cars, they have to realize it might look good but has no substance....

Too long. Can someone post cliff notes Posted via the Android Central App

Lol, that was far too much to write on one post. Ridiculousness

You know that all google apps are available on IOS, right?

"Getting beat"? Maybe they don't care about being the fastest or most powerful and simply prefer to cruise in style. Think about this for a moment with your car analogy in mind: Back when the Honda Civics with bolt-on everything, huge tailpipes and candy paint buzzed around town bragging about quarter-mile and lap times, those old-fashioned, heavy, slow Ford Mustangs still flew off the lot! Practical performance w/ style vs the best specs that aren't useful on a daily basis other than for bragging rights. I know what I'd pick. That doesn't make you wrong and it doesn't make iPhone users better then Android users or Windows users or Blackberry users. It makes us different. You do what you like and so do I. My phone works for me the way I need it to based on my needs and likewise for yours. However... Oh no, it's not "true HD"!! So what? Apple makes it SO HARD to switch!!! How about Google not allowing me to use YouTube or Google Voice on Windows Phone through a native app or first/third party? What the hell do you call that? LOCKED IN if I want to use those! I sometimes like Google, but I feel like you are blindly following them just as much as iPhone users may or may not blindly follow Apple.

Here mostly all are Android users including me , then why one will comment fairly lol.. Posted via Android Central App

I am interested in the iPhone 6 but I am not interested in paying $800 for one.

it costs 650 unlocked, or 199 on contract.

I understand that you feel 16GB of storage is a viable option but I don't

Not here! I've said time and time again the iPhone 4 was the last great iPhone Apple made. Everything else since has not interested me because it's been more and more of the same.

There's a new iPhone being released today? hadn't noticed. Does this new iPhone respond to voice commands without touching the phone?

"Does this new iPhone respond to voice commands without touching the phone?" Yeah "Hey Siri," but the phone has to be plugged in for the feature to work. Go figure.

They were probably concerned about battery life, but whatever, thanks to jailbreaking I'll be able to use it any time.

oh, you've got Android 5.0, already? Because I still have to swipe at least once on my G2 to get to voice commands ...

Moto X does that now. And has since it came out last year. Posted via Android Central App

Not me. I love my iPad and my iPod, but I'm not a huge fan of the phones. I'm good with my gs5. Posted via Android Central App

Technically I am getting an iPhone 6 but not for me. My son thinks gaming is better on the iPhone and he does not want to leave his apps.
I went to Android last year and will never be on an iPhone again myself.

He is correct about the gaming, unfortunately. That will never change either due to the closed vs open OS.

Bought a 6 Plus, but it will be my secondary phone to my Z2 (soon a Z3).

Hellz no! Posted via Android Central App

Hellz no Posted via Android Central App

I actually feel like I'm betraying a dear friend, but it's not happening today, but yes, it's probably happening. I think the wife and I are making the big change.

LOL. Nope. I don't own a single Apple product, and that won't change today. Posted via Nexus 5 or Nexus 7 (2013)

I'm picking up the 6+ this morning. Used a Nexus 5 for several months, an HTC One M8 for several months and I'm currently using a Galaxy S5. Wanted to see what Android OS was all about. The N5 was my favorite of the three. IMO the M8 tries too hard and the S5 is fugly in terms of hardware and UI. ....I mean seriously, Samsung! Teal (or whatever shade of blue that is) and lime green?? Things I won't miss about Android: 1. An app store full of apps that do nothing more than throw up banner ads or attempt to hijack your phone.
2. Fugly icons. All of them. Pssssss. You might want to throw some vector graphics in the mix, Google.
3. Inconsistent UI.
4. Embarrassingly horrible stock ringtones.
5. Having to reboot my phone multiple times a day because of poor memory management.
6. Having to upload short videos to YouTube and sending a link instead of directly texting the video.
7. Wondering when/if my device will get the newest OS update.
8. Inferior predictive text.
9. Fiddling around for what seems like forever when I have to connect my phone to a USB charger in the dark.
10. Lack of integrated VV.
11. Did I mention fugly icons? IMO the jump to 1080 and higher resolution displays on Android devices only further accentuates just how fugly the icons are. Things I will miss about Android: 1. True widgets. Specifically Yahoo Weather and Simple Calendar.
2. Google Play Newsstand. IMO it is one of the best news aggregators.
3 The app drawer, which allows me to display only those icons I want to display on my desktop. Rant over. Happy mobile computing.

Even know I'm 100% Android, you make some good points. Definitely some room for improvement in the areas you mentioned. Theirs only a couple that I disagree with. Posted via the Android Central App

You have purchased 3 new phones in less than a year. Worrying about OS updates isn't a valid concern. And number 5 doesn't happen unless you have a defective phone or something.

But for a few months, ALL he can think of is whether or not he's going to get the update! Posted via Android Central App

Thank you for acknowledging that I have 9 valid points. I actually don't "worry" about getting updates. I just don't like to wait for updates. .....and I will admit that this is largely due to the manufacturers and/or carriers.

I call bs on this 1. An app store full of apps that do nothing more than throw up banner ads or attempt to hijack your phone.
Rubbish, looks like you're installing any app you can find. Only download from trusted devs if you're so worried. Agree that Google could probably do a better job of deleting rogue apps and their devs
2. Fugly icons. All of them. Pssssss. You might want to throw some vector graphics in the mix, Google.
Pretty subjective really, most of the icons are fine, the rubbish ones are usually the fault of the actually app itself
3. Inconsistent UI.
Not so much on issue with the Nexus 5, Samsung have work to do on that.
4. Embarrassingly horrible stock ringtones.
Is that the best you can come up with? Who buys a phone based on ringtones? are you 15? Choose your own!
5. Having to reboot my phone multiple times a day because of poor memory management.
You sure you didn't buy a 5 year old trashed Galaxy S by mistake? You're unlucky if you have to reboot the S5 twice a month
6. Having to upload short videos to YouTube and sending a link instead of directly texting the video.
You've seriously been doing this all this time? I don't use hangouts so I don't know the functionality, but whatsapp lets you send videos no problem.
7. Wondering when/if my device will get the newest OS update.
But then again what's the point of downloading an update with features most of us had 2/3 years ago? Ths situation is not great but there are manufacturers who do a good job on this (i.e. Google Nexus, Moto).
8. Inferior predictive text.
The entire post is fairly predictable, did IOS suggest your words for you?
9. Fiddling around for what seems like forever when I have to connect my phone to a USB charger in the dark.
That's an issue with the micro-usb standard, not the manufacturers. It does mean that you can find a cable anywhere you go.
10. Lack of integrated VV.
Haven't a clue what that is, please enlighten me
11. Did I mention fugly icons? IMO the jump to 1080 and higher resolution displays on Android devices only further accentuates just how fugly the icons are.
OK, we get it, you think the icons are ugly. Change the flipping theme/launcher then. What are you going to do about the bits of IOS that you don't like? You can't change that can you? What happens when Android L comes out and IOS is even more outdated? Sounds to me that you're just a troll trying to gain credibility by stating that you've "owned" android phones

You either conceded, simply dismissed, or just didn't understand 80% of his post...

You can install as many themes as you want with jailbreak.

Ahem. You might want to do a bit of research before responding to a post thereby minimizing the portion of crow you consume. Developers have to go through hoops if they want to use vector graphics in Android because the OS was not designed for it. It's not about changing the theme; it's about the *crispness* of the icon. Have you ever held an iPhone side-by-side with *any* Android device? You can argue about the pluses and minuses of each OS but there is *no* argument in terms of iOS icons being crisper than Android icons. ....and do tell. What is is about Android L is it that will distance itself further (in your mind) from iOS? If *anything* it is cleaning up the UI and making it more *like* iOS.

.....and as I said. I have owned a *number* of flagship Android phones and I am currently using an S5.

You obviously put about as much though into your post as Google put into their latest release of Android OS. If you're gonna hit the boards, bring your A-game; not the senseless dribble you posted. 1. Google Play is *loaded* with apps that shouldn't be there. Any attempt to disagree with this simply makes you look stupid. Apple has *much* tighter control over what actually enters the App Store. Not even arguable.
2. Subjective? Are you kidding me? Have you ever held an Android device (any of them) next to an iPhone and compared the clarity and crispness of the icons? Do you even know what vector graphics are? LOL
3. I will give you that the Nexus 5 is much better in terms of providing a consistent UI than say, Samsung, but the *vast* majority of Android devices sold are *not* Nexus devices and the mishmash of colors, graphic elements and basic UI is horrible on these non-Nexus devices.
4. Nobody buys a phone based on ringtones but when you spend millions of dollars in research, development and deployment of an operating system you would think something as simple as ringtones would be taken seriously. Android ringtones are embarresingly lame. Ever heard the expression, "The devil is in the details?" LOL
5. I have owned a Samsung S5, HTC One M7 & M8 and Nexus 5. I found myself rebooting each and every one of these phones on a semi-regular basis to get rid of sluggish funk and other mischief. You appear to be one of those people that have never owned an iPhone so you have nothing to base your experience on.
6. Your response is laughable. You seem like the kind of guy that buys a car then changes the tires, gets it re-painted and goes through a bazillion other modifications then proudly proclaim how cool your car is. LMAO. The freakin default texting app should be able to send HD videos with out first degrading them to craptastic status. Get real!
7. The reality is that updates from Android hit different devices at different times. It can take *months* for non-Nexus devices to receive the latest updates. Once again, this is not even arguable.
8. I've used iOS and Android *extensively* and iOS has superior predicative text. End of story. Move along.....
9. Your response is not even worthy of a reply. Micro USB is a superior product. Care to argue that? I didn't think so. :)
10. VV = Visual Voicemail and having this integrated within the phone app in iOS trumps any add-on VV app.
11. Change the launcher? Please; for the sake of all that is sacred and good, read up on vector graphics. Adding a different launcher will only add new fugly icons. Once again, I have owned a number of Android and Apple phones. I don't need to gain credibility on the boards. My credibility derives from my very rich family life, thriving company and involvement in my local community. I hit the boards on occasion because phones are a hobby of mine. I don't give a fat rat's arse about what you or anybody else on these boards think about me. I am always open to honest discussion. Android has many strengths but, unfortunately, you have not touched on a single one of them. Instead, you have come off like a typical fanbois. Have a nice day!

I'm right there with you. Since last year I have been using a Nexus 5 and really like it, but I'm switching to the 6 plus. I previously had a Galaxy S2,3, and 4 and got tired of the skin, install different launchers, and hoping that I get even an important security update within 6 months. I haven't used an iPhone since the 3Gs and am looking forward to having the security of the touch ID and activation lock, as well as the customer service experience should I have a problem with the device. I too will miss the google play news, but I actually liked Bing News a little bit more.

I feel ya. The Nexus 5 is a great device, albeit underpowered in some areas, but the pure Google experience overshadows its shortcomings in my opinion. Google Play News was just released for iOS today!

IMO theres no perfect phone and find what works best for you. I switch from a 4s to a HTC one m7 because the iphone screen was too small. My m7 survived the toilet and washing machine but died from the pool. I been using my old 4s for the past 5 months. what I like about the iphone
- better OS and apps updates
- facetime
- great camera software
- jailbreak community what I dont like about the iphone
- horrible and ugly notification
- animation lag
- slow charging What I like about android
- different choices
- lots of available customization
- file management
- home page and wigets
- multitask
- back button what I dont like about android
- lack of frequent updates on apps
- fragmentation Half your complaints can be solved with customization which I love with android. Winterboard from the jailbreak community is good but due to the lack of memory theres some limitations. Not sure what your issue with sending video. I sent videos with the htc one, my wife's note 3, and with my 4s to each other without a problem. Getting the 6+ because they finally made a big screen so hopefully the jailbreak community is as good as before. Little worried about 1gb memory and slow charging. I look forward to comparing it with the Sony z3 and the next Nexus phone.

Slow charging? Since WHEN? Until this year the iphone has always been the fastest charging phone out there. You were probably using a fake charger or something.

http://www.anandtech.com/show/8523/the-new-motorola-moto-x-2014-review/4 2.4 hours on a battery thats about 1500mah is slow. Since it is still using the same 1amp charger and now with a 2900mah battery the charging will take a long time. Last year's moto x charged at 2.3 hours on a 2200mah battery and all the other flagships have a much bigger battery. Oppo 0-100% is 70 mins. Qualcomm quick charge 2.0 is slow on releasing their chargers but are supported some on current flagships and more to come. Only US charger is motorola's turbo charger. Qualcomm claims a 0-60% in 30 minutes, would be interesting to see the results when released.

iOS 8 has third party widgets!!!!!!! =D

Note 4 for me. But I'm sure if you're an iPhone fan it's an exciting day. Posted via the Android Central App

Buying the Iphone 6 plus 64gb so I can resell it.

I'll admit it..I'm waiting to see. Have a Moto X (2013) that I picked up on one of their sales after I got tired of the miserable experience of my Galaxy S3. (Regarding Samsung, I'm sure they are better but their updates were killing my S3 and the phone was falling toward the finish line in some hardware areas too.) So that leaves me with a bad Samsung taste in my mouth.
And none of the other 2014s wow'd me. LG, M8, New Moto .....

So it appears the 20 or so Android users who are sticking with an Android device have all responded......

Most of your comments about switching are opinion based or really small problems that are easily addressed. App Store - buy premium apps and support developers. If not then you have to root and install an add blocker.
Ugly icons - There are plenty of icon packs in the Play Store. You can install Nova or Apex and apply the packs and greatly improve the look of your phone.
Inconsistent UI - A real problem. Apple and Windows is best here. I think BlackBerry is better as well. Hopefully Android L helps here.
Horrible Stock Ringtones - Use a custom ringtone - they are easy to apply for Android Phones, the iPhone, BlackBerry Phones, or Window Phones.
Phone Reboots - I don't know what is going on here. You are obviously running way too many apps at once or have a rogue app installed. Running too many apps will slow down any phone.
Updates - Most hero flagships are updated and supported for 2 years. HTC still supports the One M7/M8 and Samsung supports the SGS3-5 for example. Sony is updating the Z, Z1, Z2, etc. Moto is supporting the X. This is only a problem on non stock low and mid range Android devices.
Predictive text - I thought that the iPhone's was way worse. BlackBerry's native Swiftkey hybrid keyboard is the best here IMHO. Android's Swiftkey keyboard is great but lags.
USB is the standard on all non Apple phones - you can get a phone that supports wireless charging. I like non proprietary solutions.
Visual Voicemail - Completely agree. Apple's VV is great. I miss this on my Moto X. Apps are buggy and not nearly as good.

Ya man, that guy is a serious jackass, i glanced over his list and was like wtf?? Is he really that stupid? Lolol

20 android users? Who has the bigger Market share. A stupid comment like that defeats itself. No further response needed Posted via...The One

You know the only reason Android is more popular is because it's for the masses, meaning lots and lots and lots of low end phones. If every phone out there had the same price of the iPhone 95% of smartphone users would be iPhone users.

Pure conjecture...nothing more. Posted via Android Central App

Ha I will be waiting on Note 4. Posted via the Android Central App

Bring on the Edge! Posted by my soon to be retired Note 3

I will switch to an Apple phone when they will make a 5 - 5.2" device with less bezels and running a stock rooted Android on it for less than 600 bucks

So never? Good on you Posted by my soon to be retired Note 3

Nope never :) Don't like the company, their OS, a lot of their users

I will wait and see if YOSEMITE helps with the entire experience. I like the iPhone hardware. I would be able to to sync with my Mac and my wife's phone. BUT I really like Android, and Google Maps. I am not sure I can give that up.

Interestingly, Google Maps seems to work and sound better on my iPhone5 than on my wife's GS5.

My personal phone is a note 3. My work makes me use an iphone. I can't stand using the damn iphone - it's like a toy. My work pays for it, but I still keep my note 3 and just forward my iphone number to it. I'm preordering the note 4 and note edge. I'm thinking I'm going to go with the edge though. It looks really interesting and I can't wait to see what they come up with for the side screen.

Never. iPhone bores me to death. Gone are the days when we have boring UIs, we like customising of phones. I'm not even interested in Tizen, I'm android all the way. Posted via the Android Central App

Verizon in my state have ZERO IPHONE 6 plus ' s in store lol.

Well, if I had money to blow, I always need a target for my shotgun.

Why would I want to shell out a small fortune for a phone that ain't much better than the S3 I got over 2 years ago? I bet if you did a blind test and showed the iPhone 6 to people 2 weeks ago without an Apple logo, nobody would look twice at it. Really, all the iPhone has over any android phone is the ease of use of the software - mainly because it is dumbed down and restricts the amount of choices offered to the user. That's fine if the user is technically illiterate or agnostic and that's their choice. I am able to think for myself so I'm happy with an OS that treats me like an adult and lets me have control.

Adults actually do stuff on their phone instead of customizing it to death. And people don't buy the iPhone just because it's easy to use, but because of Apple's entire ecosystem. Apps are more polished and are always released first (if not exclusively) to iOS, and if you have an Apple TV, a Mac etc you'll probably want to go with the iPhone because the experience will be seamless.

Mark of an Apple fanboy? When pushed into a corner on features and performance, they will always resort to the word "polished" as an answer. Every time.
Come up with something new for a change, won't ya? Posted via Android Central App

Booooooooooo haha no Thank you get a note 4 is way beyter DROID DATA

I always enjoy seeing the new iPhone designs but this years model does not intrigue me. I loved the iPhone 5 design. This reminds me too much of the original iPhone with the rounded edges and just doesn't look as good to me. Posted via the Android Central App

I highly doubt many people will switch from Android to iOS or vice versa. Once you've invested or made purchases in one ecosystem I would imagine it would be hard to justify re-buying all of those things in the other.

Uhhhhhhh....... Gazelle would say otherwise and numbers don't lie. :)

Gazelle says thst nonsense every year. Do you think their little poll means anything? Posted via the Android Central App

Is this one of those conspiracy theory things? LOL Gazelle buys and sells phones and doesn't give a fat rat's arse about which phone has what market share. They are in business to make money off buying used phones.

Except most users have never actually bought anything, and simply downloaded free apps instead.

I don't understand how the iPhone is a downgrade? It can literally do everything and somethings better than your Samsung phones (except the multitasking.) It can even beat your 16 MP shooter pretty easily. Why are u all calling it a downgrade? Don't be such asses and at least accept the pros of the phone (of which there are plenty.)

Agree. People just blindly follow things whether it is Android or iOS. I've never understood that mentality. Posted via the Android Central App

Yeah.
And its not even a software thing here. Its the i"Phone" not i"OS".
And when it comes to the phone, iPhone clearly has better hardware to power the software it runs on. Most android "running" phones are generally underpowered.

You won't find rational thought about other OS's in an Android blog comment section. :)

Yeah that's really sad isnt it?
But I must say, what I have noticed on other sister websites of mobile nations is that they actually do accept both pros and cons of a phone. Especially WP Central. It is always saying that yes we don't have many apps, yes our software is a bit late in the game etc. That's how a website should be. Really.

You haven't been to the Imore site in a while, then... this dickishness infects both ends of the mobile nations spectrum... I just don't think enough people populate the other sites to get a sizable sample...

Yeah good point - I rarely go over there, even though I use both platforms equally.

It is a downgrade if you are a spec whore. Posted via Android Central App

And that's what I have noticed everyone is trying to be here.

Pretty much. I prefer Android and don't really care for iOS all that much, but if I were to have to switch from Android to iOS for some reason, there's very little that I do with my phone now that I wouldn't be able to do with an iPhone. People like to be cultish, though.

An 8 MP camera is better than a 16 MP? ROFL. Get out of here iSheep troll.

The 8 megapixel camera of my iPhone 5 is better than the Z2's 20 megapixel one. Megapixels matter, but not that much. The lens, the chipset, and most importantly, the SOFTWARE is what determines picture quality. Sony applies too much noise reduction, making details look really bad, and over-compresses photos, leading to loss in quality. Any photography expert will say the iPhone's camera is the best on the market (maybe it looses to Nokia's Lumia 1020), and so do most reviewers out there if you actually decide to read instead of just being a blind android lover. In fact, just read The Verge's review of the iPhone 6 from 2 days ago. That's with an 8 megapixel camera.

No thank you...my LG G3 is way better performance than both iphone 6.. Posted via the Android Central App

I wish I could agree. I love a lot about the G3, but the size plus the laggy UI have already gotten old - for me anyway.

Thank goodness I don't have those issues with mine! :-) I LOOOVVVEEEEE my G3!!!!

Change your runtime from Dalvik to ART, if you haven't already. I've had zero lag ever since I changed it two weeks ago. Posted via the Android Central App on my T-Mobile LG G3

Tried that and evidently something I had didn't like that b/c it was rebooting on me a couple of times a day while I was on ART. But that did help the lag.

Buy a 6+ on an upgrade to sell and buy an Unlocked Note 4 or edge(still undecided)...

lol I've been using one for over 2 years! Posted via the Android Central App

No, no, no, a thousand times no! No iClone for me, now or in the future. Posted via Android Central App

I am reluctantly getting my wife one. After her/our foray into android in 2010 she spent 2 years dealing with bloated underpowered verizon phones so I don't blame her. I have not been able to bring her back no matter how much better android is now, she likes her iPhone, which saddens me because I could save like $150 a month by buying a pair of moto G's and going to cricket or straight talk. Posted via Android Central App

You are actually considering buying the abomination Samsung calls Edge?

Nope, Never, Nooooooooooooo...I will never ever use a crapple phone!! I will buy one to sell to those dumb isheeps that will pay double for them!! LOL!!

Damn, I never thought about this!! Good idea!! lmaoo!!!

Not me...I will however go play with it as I do every new iPhone on launch just to see what's the big deal :) but I'm more interested in the new moto x or htc one

I can't *not* at least try it. Two coming to us - for my wife and I. I figure if I don't like it, I can sell it pretty quick and easy during the "back order" timeframe.

I'd rather spend my time, working, working out, sitting at a bar, watching the game, smashing my head into a wall, then stand in a long line with a bunch of bearded hipster waiting for the chance to buy a device I don't need.

Unfortunately me. Luckily Google has all their apps on iOS so I'm not really missing out on much. Posted via Android Central App

Besides full Google Now integration, you can really have the best of both worlds on an iOS device. Obviously you miss out on some of the other perks of Android (customization for example), but as far as a pure Google experience, you can have it on an iOS device as well now, which is pretty cool.

that, i never thought about... I will miss the NOW launcher... is there an IOS analogue?

Not really - the Google App can send you notifications, so I guess it's somewhat similar. But I've found it to not work as well as Now on an Android device.

Great point! Google did do a good job getting their apps on iOS. Posted via the Android Central App

Nope not me! But I saw some fools on my way to work at 6 something in the morning standing outside the Sprint store waiting like u can't get it later today or tomorrow or next week or even next year lmao..... Sent from my Verizon LG G3

Not going anywhere. Still prefer the phone that inspired the iPhone 6, the HTC One M8.

That was inspired by the iPhone 5.

Not me, I have yet to see anything to make me get rid of my LG G2, except for maybe the Z3 but it's not on Verizon (yet!...hopefully)

If you care about the camera, I highly recommend you not to buy the Z3. You'll regret it, believe me. You're better off with the G3 or S5.

After owning 13 Android phones in a row:
Droid Incredible
Droid X
Thunderbolt
Galaxy Nexus (Verizon)
Galaxy s3
Galaxy Nexus (T-mobile)
Nexus 4
Galaxy Note 2
HTC One (tmobile-Silver)
HTC One (AT&T-Black)
G2
Z2 I will be using my upgrade at the end of the month to purchase a 6 Plus. I have owned iPads and iPod touches but never an iPhone. Figured I should try it out. I really hate the bezel though.

Judging by the number of comments, I'd say most either want an iPhone or are Jealous of it.

That's why Droid exists. Most people would love an iPhone but either can't afford it or its not as available in the area. Posted via Android Central App

First off all 'Droid' exists because Verizon screwed up and let AT&T get the exclusive on the iPhone. Verizon fired back with the Motorola Droid after the BlackBerry Storm failed which led to Android becoming the beast it is today in the US. I had an iPhone 5 - it was great. I got tired of my carriers poor service and I bought an unlocked Moto X in January and I like it just as much as the iPhone 5. The Moto X and iPhone 5 were the best 2 phones I have ever used. People not being able to afford a $700 phone is okay - that is why Android One and other solid budget phones like the Moto G, Xiaomi Redmi Note, Nokia 52x, etc. exist. Why should a 22 year old recent college grad spend $700 - $900 for a phone?

I'm not jealous of the iPhones in the slightest nor do I want to purchase one. I am perfectly happy with the Android phones and they fit my needs a lot better than iOS phones do. More customization options with Android than with iOS.

The same old complain.
So sad that u can't receive a phone call which is coming on your galaxy phone on your chromebook. So sad u can't continue an email which u are typing on your galaxy phone on your chromebook. Really? Google has failed to integrate its ecosystems. iOS's main job is that it integrates your experience across apple devices.

There are a number of ways to achieve integration between android devices you idiot !!! Plus, most of us people don't like getting they're wallets raped by purchasing Macs..... So sad??? Ya, it's so sad that you have to come on an android forum looking for an argument, now get your ass back to imore, where the columns average 2 comments. ......biaaaaaach!

Spoken like a true 13 year-old. Why the name-calling?

I'm not a big fan of apple enthusiasts coming on android forums to defend apple and look to annoy android lovers

This is an article about Apple, so I would say that Apple lovers have just as much right to be here as you. But still, that doesn't warrant the childish name-calling. Grow up, man, they're just phones.

What customization are you talking about? Widgets? Cause if that's what you're talking about, it's coming to iOS as well. Swipe keyboard or whatever it's called? Coming to iPhones via 3rd party apps most likely. Ok Google? ..."Hey Siri," how's it going. To me both those platforms, OS wise, look the same. Though I feel you get a hella smoother experience on iOS than you could ever get on Android. There's countless reviews stating this. Even with lower specs, iOS devices come out on top. Yeah, Android may beat iOS in benchmarks, but real world scenario, iPhone is King.

You don't even know the meaning of the word customization, you jackass!!
And "run hella smoother on ios" that's a huge crock of shit! It's late 2014 you idiot ! High end android is is INSANELY fast, and so is midrange for that matter. The closer you get to stock and it's the fastest OS on the planet. Now, go buy an iPhone you simpleton, and quite bitching on android forums

Ouch, looks like I hit a nerve. Hope you'll live, and it's "quit." Here you go. iPad Min(512MB RAM) vs Nexus 7(2GB RAM). Watch from minute 9:30 on to see your awesome OS Lag. http://www.youtube.com/watch?v=mi4DC2UYEa0

Yours was a particularly stupid post...it stuck out like a sore thumb

Lololol.....I've seen it go BOTH ways many times....shit, I've seen galaxy tablets smoke ipads (latest gen) in app opening and browser speed tests...and those things run touchwiz!- (Latest gen exynos octa is no joke) There are thousands upon thousands of speed tests between ios and android devices online to watch. I've seen, and conducted many of them out of curiosity....they're neck and neck for sure, but high end android is generally faster. It won't change any time soon either. With the hardware coming out in the androidsphere this coming year even the A8 won't be a worthy match

FIrst off calm down, we are talking about phones here for god's sake.
Second, I do think Android got much much better since Jelly Bean and Project Butter, but we have to admit that if we put Android on a device with the same specs as the iphone, it will be laggy, slow, and have horrible battery life. Apple makes the most out of the software to make it run extremely well without needing super high-end specs.

They absolutely do!!!!! Apple is able to optimize they're software to get maximum performance on a level that android doesnt.
But still, don't forget that the A7, and A8 are phenominal SoCs, it's not like they're throwing 2-3 yr. Old 32 bit chips in theyre current hardware. These SoCs are amazing. As far as ram is concerned, we all know they utilize the suspend and resume method, and are still rocking dual core SoCs, so multitasking are is not ios's strong suit. None the less, what were about to be seeing with the 64 bit tegra k1, SD 810, and exynos 5433 are going to be the most incredible SoCs on the market. Nothing, not the A8 or anything else will be able to touch them. The soon to be released nexus 9 with the tegra k1 is going to be the highest performing mobile device in history. Nothing coming out of cupertino is gonna match that kind of power

Galaxy s5 has image stabilization mode Posted via the Android Central App

As long as it is not driven by a green robot, no!

All 3 of my sisters have an Iphone...but not me!!! Posted via the Android Central App

My sister and brother in law have iPhones and iPads. Her stepson and stepdaughter have iPhones. I'm perfectly happy with my Android phone and tablet.

Never! Trying to unload my MacBook too such a POS. Talk about not being able to play music? My iTunes won't play ftp or shn or a lot of music off etree or archive.org. When you update iTunes it will delete thousand songs at a time that is now not compatible. Just crap. Posted via Android Central App

I'm still enjoying the Moto G i bought in May running Apex Launcher Pro. Next phone is the 2014 Moto G... running Apex Launcher Pro.
Sorry Apple but Android offers so much more. I will take a refreshed iPod Touch though.
Posted via Android Central App

Not today, but I will be buying one for my wife before fall ends. Posted via the Android Central App

The one I ordered for my wife arrives today. She likes it and it works for her and her family although she is worried about it being bigger - I just go her the regular iPhone. I originally had her on Android, but it became easier for me to move her to the iPhone. It fits her needs and that is all I care about.

I know what you mean about the iPhone. While this really doesn't meet my needs as well as my Android phone, my sister, her husband, stepson and step daughter all have iPhones and my sister and her husband both also have iPads. Those definitely meet their needs better and they are happy with them. That's all that I care about too. I do have an iPod touch that I bought a few years ago that I rarely use now that I have an Android smartphone and an Android tablet but I keep it around for my nephews and my niece when she gets old enough to want to play with it. If it wasn't for them, personally I would have gotten rid of it over a year ago.

In order to teach my friends how to handle a larger device I'm using an iPhone theme on my Note.

Yes, I am, the 6+. I use Apple for phone and I develop for Android tablets as my job. I find buying into Apple's ecosystem rather expensive, but the app quality is superior to Android (partially due to the approval process), although that gap is beginning to narrow. Android still has the fragmentation barrier. And, yes, iPhone has become 'your Grandma's iPhone'. If you hate Apple, good for you! Freedom of choice.

Not me! I had the OG iPhone all the way to the 5s and I'm sure glad they finally decided to go larger on there screen sizing. The look and feel of the new line are appalling to me, they went backward in design and new specs are unimpressive..... I'll stick with my S5 and Note line up. IMO Tim Cook needs to go. Posted via Android Central App

Not today, but I will eventually. But i will probably buy the next nexus as well. I guess I'm one of those crazy people not tied down to one OS. It's all good, why limit myself? Posted via Android Central App

I'm definitely NOT buying an iPhone 6 or 6 Plus. Feel like most of what you are paying for with those iOS phones is the Apple name. Would much rather stick with Android phones which are miles ahead of the iOS in my opinion. Android phones just give me more bang for the buck. I do have an iPod touch that I bought a few years ago and while it is a nice system, it pales in comparison to my Samsung Galaxy S3 and my Samsung Galaxy Tab 4 (8").

Fair and honest points here. I purchased an iPhone 5 2 years ago for my wife (she had an Android phone) for $199 on contract. I just sold that same phone yesterday for $235 and pre-ordered a 64GB iPhone 6 at $299. So my next upgrade is $64! I don't know of any android phone that has that much resale value after 24 months! My son has a Galaxy S3 and he wants a new phone badly!

I am almost sure that I am. I have a few reasons that are practical, but liking variety is probably the real reason. One thing for me is that almost all of the people who matter to me use iphones and ipads. Imessage working better is a big deal for me. I have an ipad air (which I adore, i owned a nexus 10 but the aspect ratio always felt awkward to me, especially at that size) I know there are alternative options, but I am not getting any of these people I love to use them. Ultimately this is supposed to be something we use to connect with the people we love, and stressing my best friend out because she can't figure out why her texts are only going to my iPad now is making less sense to me.
My husband and I own a hair salon and our scheduling software is cloud based. I run it through a browser at the salon (soon on a macbook, which is another factor) but when I am away from the desk we love using the app. For whatever reason, the ios version is vastly better.
I can't stop thinking about the new moto x, but I think this time around I am going to try the iPhone 6 (plus, I think). I did just buy a 2013 nexus 7 so that I can play with Android L when it comes out! Posted via the Android Central App

not eye said the blind man, my moto x has been assembled.

I ordered one for my wife on Tuesday and it's out for delivery. I'm sticking with my S4 for the time being.

I really hate to say never, but NEVER!

I will never own an Apple product again. Posted via Android Central App

Yeah, I'll admit I'm swapping my Moto X out for an iPhone 6. The Moto X (and a brief stint with an S4) convinced me 4.7" is about the perfect sized device, but I'm pretty fed up with the camera and signal drops of the Moto X. Motorola alienated me with the new Moto X, so I'm giving Apple a try again.

I'm sure you'll love it, and now that iOS has third party keyboards and widgets you won't miss much, and you'll get the best cameraphone out there =)

Which news channel is showing people lining up outside of apple stores?? LOL
I could use some good laugh at work :)

Selling them. feel bad for these poor people being tricked into the apple system. lining up, waiting in the cold and whatnot for a phone dead on arrival Posted via the Android Central App

IPhone 6 and 6+ incoming along with new Moto X. One plus one, 5s and M8 outgoing. Posted via the Android Central App

I ordered the 6 plus on the 12th. Everyone i know has an iphone or "i" device (including my kids), i have tried to get them on hangouts but that's hit and miss.. i miss imessege and im seriously sick of standard sms / mms problems. I will miss my htc one m8 GPE, but im looking forward to getting back to iphone. im sure ill come back to android at some point.. i like to change it up.

I might have been considering going back from my Nexus 5 if the resolution had been 1080 on the 4.7, and if rather than shaving thickness for bragging rights they had just added a lot more batter and RAM. Really 1GB is pathetic, especially when they already have 64-bit processors. My wife however is looking forward to getting one to upgrade from her iPhone 5. I am still trying to convince her otherwise. We are however an otherwise all Apple home.

iPhones are not android.. or windows PCs... they don't need the ram. Who cares if it has 500mb of ram as long as its snappy and performs.

Ha. Yah right! My next phone is going to be the G Note 4. Sorry Apple, for me it's Android all the way.

No. The next phone for me is the note 4. posted from my galaxy tab pro 10.1

For an Android site, you guys sure pay attention to whatever Apple does...

Because we're tech minded individuals here! :-) We're not 'trapped' in a walled garden here. We're not in the matrix here.......you get what i'm saying?! :-)

Yeah but the 3 to 5 daily articles dedicated to snidely talk about Apple products is a behavior similar to high school girls gossiping and talking bad about others. Too childish and I believe, since most android users consider themselves smart, we can behave as tech minded individuals.

Unfortunately, when it comes to things Apple and Android, both sides are very passionate about the tech which is why we get these types of comments. I agree with your last sentence.

I dumped my G2 and picked up the i6. I like the larger screen finally being available and the minimalist ui. My wife did the same.

That's a big "PASS" From my Note 3 to thee

Well, um, I'm going to try to. I'm looking to get a 128gb Space Gray 6 Plus. But there's no way I'm selling my Nexus 5. My plan is to dual wield the Nexus and iPhone series. Posted via the Android Central App

I'd rather be tossed off by freddy kruger whilst being donkey punched by the ghost of steve jobs, than ever own a crapple product Posted via Android Central App on the behemoth that is the note 3

I did! 2 years ago when I bought the Nexus 4 but ya know I guess that doesn't count so..... never mind, I didn't/won't! Posted via Android Central App

I wouldn't buy it with YOUR money. Simply due to the fact that I don't like their handcuffs, I DESPISE iTunes WITH ALL MY BEING and I don't like the way Apple nickles and dimes its extremely loyal customers. http://www.youtube.com/watch?v=JiBLTP0j6hI

You can use Google Play Music on your iPhone. I use both.

No. Too big: -1
No SD card: -1
Non-removable battery: -1
iOS: -100

Now that the Z3 is coming to T-Mobile I'll be prepping for that. Can't desert Android like that. Especially for an iPhone. Posted via Android Central App

I don't have much desire to own an iPhone as a main device but I do still like to keep up in the ecosystem. If apple were to actually update the iPod touch in a meaningful way without upping the price too much I might buy one just so I can keep up with what IOS8 is doing.

WHY??? My daughter switched to a S5.

My in-laws, my father in law in particular, wants to upgrade his iPhone 4 for the 6 or 6+. I couldn't talk him into moving into the Android ecosystem since they're heavily entrenched in iOS.

No, but might order a Note 4...

I had thought about switching my work line from a Moto G on T-Mobile to iPhone 6 Plus on the Verizon $60 unlimited talk & text plan with 2gb data. My personal line is a Galaxy Note 3 on Verizon, so that would let me swap out the SIM cards between the two when I wanted a change of OS on the personal line. The iPhone 6 Plus is huge though. It's larger than my Galaxy Note 3 which has a larger screen. The iPhone 6 Plus looks comically large next to the LG G3 with the same screen size. The only reason to use an iPhone for me is that I use an iPad for my tablet (sorry, but last time I checked, most Android apps on tablets are still blown up phone apps) , so I would like to use the same OS on both phone and tablet. Though I'm not sure it's worth giving up Android on my personal phone for continuity between devices, which is why I'd want to switch the SIM card between the 2 when I've just had enough of iOS, which will inevitably happen.

Negative. Might get one for my wife as we get closer to Christmas unlocked so I can pry her away from Sprint.

I would if it was the nexus 6 or x... Whatever they are going to call it. Posted via Android Central App

I'll be honest, I went in to AT&T this morning with all intentions of getting a 6 Plus. But they had none. Not that they were sold out, but that they received a grand total of zero from Apple. I could have gotten any iPhone 6 in any size and color combination I wanted, but I didn't want it, and walked out empty handed. I played with the Plus a little, and also felt very underwhelmed. It's a blown up iPhone. Seriously. It doesn't do anything, or at least very little, that any iPhone has done in the past. Is it a beautiful, well-crafted device? Absolutely. Is the screen nice and clear? Yup. Is it better than Android phones like the M8, G3, soon to be Note 4, Moto X? Nope. I left feeling very underwhelmed and like I'll be sticking with Android for the foreseeable future. Apple makes very nice hardware that does work very well and with little fuss, but to me, it's still the same old phone. And I'm definitely not an Apple hater in the least. But I think I'm more of a Google/Android enthusiast at this point.

I definitely am. Switching from a Note 3. Very excited.

I've had lots of Android phones. Swappa helped me try a bunch and resell them to recoup most of my investment. In 2012 it was an HTC One S and later a Galaxy S3. In 2013 it was a Galaxy S4 and later an HTC One (m7). In 2014 it was a Droid Mini that I have since replaced with a 1st gen Moto X (back in May). Been using that phone for quite a while, but the one thing all these phones have in common is just bad battery life if you have the screen on a fair amount of the day. The Moto X probably has the best of all those that I've used in the last 3 years. But man, the temptation is great to get the iPhone 6 (or much less likely, 6 Plus), given the reports of battery life compared to my current phone. I've got a ton of Apple apps as I've never found Android's tablet experience all that great, so I've got an iPad Mini. I'm not particularly "locked" to either ecosystem (though I do own an iMac). Super tempted to break out the old CC and order one from Apple and sell the Moto X, but I'd want to live with one for a couple days to make sure the battery life claims are true. I like the way my Moto X feels in hand but I don't like the battery life.

You know, I ordered an iPod Touch from their Website before. If I remember correctly, I had 14 days to return it. I ended up doing that and there was no cost at all to me. Even the return shipping was free. So, you could try that. Why I return it? Apple is very strict with the Apps at their store. It's hard to find apps that aren't...uh..."official." But for officials apps, there's no better place. Personally, I wouldn't get one, just because of the sheer price of the thing. I think that 6+ is the perfect size screen wise for me, but they gots to work on that bezel.

I thought about maybe getting an iPhone 6+, but I'm pretty sure I still don't like iOS. I'm not about to take that $900 gamble. Posted via Android Central App

This is Android Central, not iMore. There is no reason for this post. Posted via the Android Central App

I'm getting one for my youngest daughter. I like to try different devices all the time (currently an S5 Active) but not enough to leave behind the strength and flexibility of Android. I'll probably use hers a bit just to remain knowledgeable of all the modern operating systems (I dabble a bit with Windows as well). Posted via the Android Central App

Not today, but I am most likely to switch to iPhone6 Plus as recently I broke my Note 2.
Not that I don't like the Note 4 - it is great and everything, and the Xperia Z3 is just superb, but I am starting to get annoyed by Google. With every new update to Chrome, Maps and other Google Apps, they seem to loose usability. A simple operation - setting default Chrome new tab page to bookmarks rather than seeing a huge Google logo with uneditable frequent/top sites below is not possible. On iOS Safari I can do that. A simple operation - giving a name in Maps to a saved place is not possible. I mean it is not convenient at all when I have twenty or so saved places without any names. I have to understand where I want to go just by looking at an address (or geographic co-ordinates in some cases) rather than having a list of named places e.g. School, Gym, Grandma, Parents etc. On iOS Maps I can do that. With Note 2 at least, there was no possibility without using third party apps to use home screen in landscape. On iPhone 6 Plus (the smaller one still can't do that) I can do that. Also Googles updates to Drive web application suggest that Google has lost the functional and productive approach. Just try to open a pdf document in Drive web application without installing anything from Chrome store... Double click opens a preview which not always is capable of displaying a preview and "Open with" requests that you download some third party app from Chrome store. Given that Chrome browser can open pdf documents all on its own - that is hugely irritating. If you look into some forums, people have been asking Google to remove the Drive preview feature or allow to disable it for years - so that double click simply opens a document. iOS and Apple also have a lot (really - a lot) of drawbacks but as I use Maps, Chrome and Drive often, the issues I mentioned are driving me crazy. It's not like I expect something hugely complex - just simple stuff. It's not definite, but I am seriously considering switching from Android to iOS. I hope Google can prove me wrong before I make the purchase so that I could have the Xperia Z3 instead... That is one gorgeous looking device.

I confess!
I once owned an iPhone 3GS. After I saw the light I owned a Nexus 4 and presently a Nexus 5. Bring on the Nexus 6 with "L"....I'm waiting to fork over my cash.

So what. i owned an iPhone 4S and iPhone 5 before moving to my Moto X.

First time I'm going to buy an iPhone. Because of one simple reason, bigger screen. I've never had one before because of this.

Why would I downgrade to Apple? Posted via Android Central App

Hell no! I'd never purchase anything from that fruit company! Posted via mostly ghost taps on OG N7, in the Android Central App, therefore posts may not be my own.

whish I could have bought one to sell then bought 4 one plus+

No, but it's not just because I'm an Android fanboy and automatically dismissed it. I did spend some time looking at the specs, and features of iOS8 first. In the end, I just did not have a compelling reason to switch from Android. I'll stick with my Nexus 5 at least until the N6 comes out, then decide on what will be my daily driver next year.

Of you're into customizing your device on a more advanced level , IOS = significant downgrade. And that's just a small sample

Sorry Apple but you are slowly rotting. I will definitely not be abandoning my LG G3 for an iPhone 6 or 6+. With new and next generation phones like the G3 and the Note 4, why would anyone even consider picking this Apple? I remember when having an iPhone use to be cool but times have changed and so has technology but I guess Apple didn't get that memo.

Is would gladly buy it and be done with android... Posted via the Android Central App

Hehe, the whole Hong Kong were fighting to order an iPhone online. Only in order to sell it to China for 75% profit. Posted via Android Central App

I will not be. Very happy with my HTC M8. Posted via the Android Central App

Not me! I'll be getting the note 4!

I've been over at imore.com lurking and reading users posts about getting their devices. I read some that said, I used to not like phablet sized phones like the Note 3 but now that I have my 6+.......I LOVE IT!!!!!! Its not as big as I thought the Note 3 was.....LMAO!!! Welcome to bigger sized phones iphone users!

What makes this even funnier is that the iPhone 6 Plus is taller than every device in the Note series and the Note 3 & 4 actually have larger screens than the iPhone 6 Plus!

I will never buy any apple products.........EVER!

Im not against it.. Im just not in a hurry.. my OPO is fine for now.. and I'll def wait to see what the Nexus X/6 is like first.. I do like that it has good battery tho..

A girl I went to high school with was on the news this morning waiting in line for it. She was a poser back then and she's a poser now. Posted via Android Central App

http://i.imgur.com/uh5A6.gif

Too small Posted via Android Central App

There's a 5.5 inch one too.

Not no but fuck no! Posted via the Android Central App

I was heavily invested in the iOS/OSX ecosystem - 2012 13" MBA, iPad 4 (retina), and iPhone 4s. Earlier this year I had a "temp" phone in the Moto G (2013 model). Great phone! Very impressed with it for $180 unlocked. Loved Google Now and all the wonderful Google integration. But after 6 months, I just couldn't get over some of the glitches and lack of polish on the Android OS. I REALLY wanted to stay with Android, if not for the great pricing and Google Now features, but alas, Motorola had to go and ruin my plans and introduce the new Moto X with a MEASLY 32gb. Not even expandable storage through microSD?!? What is that?? Even their Moto G/E lines have that. Surprisingly difficult to find a stock Android experience on a flagship phone with 64gb+. Ordred my iPhone 6 4.7" last Friday, arriving via UPS today. Couldn't be more excited. I'm really impressed with a lot of the features (iMessage, Handoff, etc.) that Apple implemented in iOS8.

I have been with Android since the OG Nexus. I think it's time for a change. I am on the fence but will most probably go for Iphone 6+

I love t is a picture of Benedict Arnold.

Why anyone would even consider buying this vs. waiting for the 6S is beyond me. iLab Sheep. Lab iSheep Lab? baaa ...

I come to this site to get away from all the iPhone noise for a few days. And yet every day there are useless posts about some iDevice. That's it. Goodbye Android Central. Why don't you just merge with iMore?

Lol I would never buy an iPhone 6. Posted via Android Central App

I was tempted by the size of the 4.7 but too many treats coming to Android this Fall to leave now. I'll put on my big boy pants and go Note 4, Android L is near, Android TV or whatever, a crap load of smart watches, and possibly my first Nexus tablet.

You guys wanna know something funny?? The ONLY thing that interests me about these new iphones is that they have bigger screens....thats it!! lolol!

I'm no iSheep! Why would I want a phone with specs that were on par with Android two years ago?

You know that benchmarks have proved that the iPhone CRUSHES 99% of the phones out there, right?

I'd rather eat rusty nails. Posted via Android Central App

Now that the 6 is out I can finally get the 5/5s for my brother for a decent price. I checked the size - on phone arena (real size comparison w any phone) and seams like it's longer than moto x by 10mm , so I can't wait to see reactions of my friends who loved their iPhones for super easy single hand use and skinny jeans friendliness :)) I love how some already commented on 6 plus saying that out doesn't feel too big because it's so thin lol they ll bite just about anything that their daddy feeds them with. Posted via the Android Central App on VZW Moto X

Been fighting with the iOS hobbits over text all morning already .... My fingers are soar. But no thank u... Let me know when u can browse a system file or download a torrent.... Basically give me a call when u get something useful.. Straight garbage.... Posted via the Android Central App

There's something called jailbreak that lets you do all that and much more. And also, once every year there is a torrent manager for ios that slips through apple's approval process.

Certainly not, what a waste of money, for the iPhone 6+ 128gb ($949) you could buy a Nexus 5 ($349), a Nexus 7 ($229) a chromecast ($35) and a Chrome book ($200) plus a LG G watch ⌚ for $150 for all that, and still have money left for accessories! Posted via the Android Central App

Nasty iOS hobbits .... Posted via the Android Central App

definitely not going to get such an oversized useless thing!

Ordered an 128gb iPhone 6 for my girlfriend. She won't switch to Android no matter has stagnant iOS becomes. I'm waiting another year to get the Note 5 from my Note 2. It makes no sense to upgrade a year before 64 bit processors and Android L become available

We want to, but no one will sell them to us. We're a small indie studio needing one of each off contract for testing. Because they can't make commissions from us, we don't get phones. Even the demo units are locked out of the iTunes store, so we can't do any smoke tests on our existing products.

Ok first off the only good thing about an iPhone is that they have a great selection of accesories that are great. Aside from that I dont like having the same phone as everyone else. Plus Im off contract so the phone I want is like 1k and buying new is like 650 each time except that new moto which is 500 just wait a year for every phone the prices go down by half for a slightly used not Apple phone. Right now Im on a M7 is the M8 a lot better??? Might switch to that. Dont worry about the camera sure might be pixelated when I zoom but it takes way better shots than that Motorola or LG esp in low light buy the HTC they make the best phones, hopefully the next Nexus doesnt have a shit camera, LGs screens pretty get hot. I hate the colors on Samsung phone screens 1.HTC 2.Motorola 3.OnePlus

I just enjoy the comments here lol. Love the OS war posts Posted via Nexus 5 using the Android Central App

I'm waiting for a Moto X (2014) from Verizon... since I'm on their "wave" plan.

No way in H E double toothpicks!

Um, that would be a no. Happy LG G3 user. Same 5.5" display. Better resolution. Smaller form factor (than the Plus). SD card. Removable back and battery. Awesome camera. Bigger battery. Me be stayin'.

Bought the wife one it does exactly what she needs it to do. It's out for delivery now interested in how well it runs and looks. Posted via Android Central App

It's very nice (plus size) but old compared to Android. 8mp camera? My S2 has that! Moto x for me soon. Posted via Android Central App

Not a chance, was that photo taken in covent garden?

I am going to look at it and decide. I converted last year and more curious Tham anything else, if I really like it I'll get it, if not I will get something else. I am really not happy with all of the bloat ware I don't need or use on the Galaxy S5. Posted via Android Central App

My next phone will be a LG G3 but I have to wait until February before I can upgrade.

I've been with android since the G1, I'm not going anywhere! Posted via Android Central App

You couldn't pay me to switch.

That is a bold faced lie!

forgot that it was being launched today until I got to the ATT store with a problem about something else that the call center hadn't really cleared up. there were "looks" as I skipped inside past the queue like i was going to get the last one and they would miss out.

I just left Apple 2 months after never owning any other smart phobe. I was a daily app advice viewer so I knew what it was going to look like from all the accurate leaks. I didn't care. I watched the youtube videos am saw the dev ios 8 videos. Same old software on a bigger device. Big whoop. I have over over 1500 apps in iTunes that I accumulated over the years. I decided to bail anyway. I love my Note 3. I love android software. I love how the apps communicate with each other. My note is more like a mini computer. Yes I still have an ipad air, AppleTv, ipad 4, ipad mini, ipad touch and my old iphone 4s in the house but my note is what I love. I also bought a Surface 3 and not an MacPro. I'm done with Apple. If I was in the market for a tablet which I am not I would even buy an android tablet. I was a I sheep for too long. Next summer or so I may upgrade to a Note 4. Posted via Android Central App from Samsung Note 3 or Surface Pro 3

So why do people bitch about the Samsung gear only working with Samsung phones, but don't mind that Apple watch only works with iOS. People don't care that the iPhone doesn't have a full HD display, but bitch about the galaxy alpha's 720p screen. This just confuses me. Posted via the Android Central App

looking again at the Iphones...so the only reason anyone would go is for the Plus right? and with their Storage pricing...no 32 Gbs...so if I really thought I wanted to give it a go I need a $399 ON Contract 64 GB 6+.
REALLY????? $400! ON Contract is the only way this is worthwhile?

Yup! Thats what my sister is going for. I told her shes nuts, lol!

I'll stick with my Nexus 5.

Using a HTC M8, best phone period. But, yes, purchasing 2 iPhones for self and wife. Went Android from waiting for iPhone to grow up, but now, finally, my phone will not be odd man out in my home among iMac, MacBook, Apple TV, etc.
Love my HTC, but appreciate my devices run with software and hardware by one manufacturer, seamless. Posted via Android Central App

Genuinely heard a girl at work say "finally I can buy a phone with a bigger screen". Face palm Posted via the Android Central App

Kinda like some people saying they didn't like the Note 3 because of the size and now they have the (much bigger!) ip6+ and LOVE IT!! Makes no sense, lol!

No thanks, I'll take a free one though! Posted via Android Central App on a N5

Same phone, bigger package. NO!!!!!! Power to Android!

Huh? The design of the phone is different and iOS 8 was just released.

I'm not but Kevin Michaluk is and he'll probably pay whatever it takes to get a gold one. Posted via the Android Central App

Nope. I am sticking with my Nexus 5. I will say that the iPhone 6 (+ iOS8) is the first iphone that has me tempted though. It is the PERFECT size (4.7" version) unlike every Android flagship of 2014. And that camera seems very tempting. I'm hoping that by 2016 Google releases a Nexus with good battery life, a great camera and not gigantic. I just want these 3 things in a phone that is guaranteed prompt software support and minimal carrier interference which is pretty difficult to come by on android. So we'll see...

I'm looking to get a 6+ in the new year once the fuss dies down and a little more care is taken over making the phone ..
The first couple of months ,they rush making them and faults slip through the net .
I'm in both camps ..I love my HTC m8...but I like my I phone too..
I liked the size of my one max so I think the 6+ would suit me nicely ,they talk about the one gig of ram ..but iOS is essentially just an app draw so it doesn't need much ram to run ..plus it doesn't really multitask... Posted via my awesome HTC one m8

Who has two thumbs and doesn't give a crap: this guy. Posted via the Android Central App

I want that camera and battery life in my next Nexus or android phone.

I will stick with my HTC one m7 patiently wait for the nexus 6 . I would get a moto g over the iPhone 6 any day Posted via the Android Central App

Not me! #TeamAndroid Posted via the Android Central App on my Nexus 5 on T-Mobile

Won't deny that I'm tempted but once I remind myself of the limitations and shortcomings of iOS, I am able to resist. However I'm reslly disappointed with this years crop of androids so far, including the moto x. Each one has some deal breaking compromise. In the case of the moto x, the mediocre camera and battery reviews is putting me off.

You have hit on one of the things I have noticed about Android phones. It is always *something*.

Will never go back..happy with my lgg3 Posted via the LGg3 on T-mobile

not me, waiting to get the galaxy s5.

Waiting to get the Galaxy S5? It's been out for like a year now? LOL

Don't do fruit Posted via Android Central App

Why on earth is an article like this published here? If I want to read articles like this, androidcentral.com will not be where I go. Guys get it straight.

I rather get the S3 or note2 over the trash iphone all these new features that iphone have android had them features for years now. Posted via the Android Central App

No way in hell. I choose to buy Android phones because they do more, and I don't need a company to tell me what I should want to do with my phone. Posted via Android Central App on the Moto X

Put an oblong home button and it could be a Galaxy phone. So does that mean Samsung can sue them for copying the look and form of the Galaxy series? Posted via Android Central App

iPhone is for poor people, I'm a rich American and my phone is a LG G2. Posted from my LG G2 / T-Mobile / Rooted.

Not today, but I'll make a decision on which size to get soon. I need to see the iPhone 6 Plus in-person. And I'm not leaving my precious HTC One behind, but I'll continue to use both platforms.

I didn't read all of the 500+ comments but here are my thoughts. The iPhone 6 and 6+ are OK for current iPhone users. If they want a bigger screen have at it. BUT I have had a larger screen for at least a year. I have optical stabilization, I have had widgets - real ones for what seems like forever. I already have NFC but not interested in making payments with it, although I tried it and it worked. I have music. I have dropped my phone twice, once on a cement sidewalk no breakage unlike an tech reporter reporting to MSNBC who said yesterday that he dropped the iPhone 6 only to have it crack, then added... but you are going to use a case so this doesn't matter - HUH? All this wonderful thinness and design and you have to put a case on it? - no case for me thanx I can arrange my home screens anyway I want to see them, but not with an iphone. No I have to settle. Settle for row after row after row of icons. Speaking of Icons I can chose a different interface launcher that lets me pic the icons I want to see. So for current iPhone users the iphone 6 is good. For me it is the same thing in a larger shell and it offers nothing I haven't had for at least 1 year--more like 2 1/2 years. Not for me but I don't really care - buy what makes YOU happy. I buy what makes ME happy.

Already got my 6 Plus today. After several Android flagship phones, glad to finally be back on iOS. It may have some limitations and the specs might not be quite as good, but its still a superior phone IMO.

Not interested at all. Very happy with my One Plus One and back up Note 3. Ian B

I don't need a galaxy note 2.

Honestly, yes. But not today. Everything the iPhone offers is what I need as a daily driver. I left iOS for Android because I wanted a larger device, not for the OS. The 4s screen was too small for me anymore and I liked the idea of expandable memory. I made the jump to the Note 3 and love everything it can do, but half of it is useless for my everyday. I wished my employer would let me use it instead of the iPhones and iPads we got! They just say iOS is "more secure." I would use every single feature of the Note line at work and would be more productive overall, but I'm just a front line worker with little say. So yes, I'm a "traitor" to some. But I just want what works best for me. I very well could come back to Android again! VZW NOTE 3 via AC app

Hell no...waiting on the Z3 Posted via Android Central App

Hell no... Posted via Android Central App

Iphone 6 would be mine in week or so....
Pretty excited! !!!
Using Sams Note series and Iphones lets see wat it has now Posted via Android Central App

I have both iOS and Android devices. As much as I like Android I always feel like I'm driving a pimped up Chevrolet where the iPhone feels like a BMW.

Picked up the Gold 6 for my wife, like Phil' wife she likes the iPhone. Always impressive hardware, camera is fast and effective, she is wary of the keyboard changes. First iPhone that has the same screen size as my Android (2013 Moto X) and larger body because of top and bottom bezel. "Happy wife, happy life!" Posted via the Android Central App

At the end of the day, is purely preference and personal choice. What suits you the best. There's good things and bad things about apple and Android. Nothing is perfect, I switch to Android s5 from iphone 4s and happy with my s5. Would I switch to Apple again one day, I don't know the answer to that question right now, we'll see what the future holds. As for now I'm happy with Android. Posted via Android Central App

I don't like to deal in absolutes because only Sith deal in absolutes but.. Never!

And this is here because?... Oh, it's been a slow news day, hasn't it?

I had too many headaches with iphones. I switched to android and love my g2.

Bought one with my upgrade, $500 6+ 128gb, tried it, liked but didn't love it. Sold it for $1100, Nexus 6, where ye at?

I have to admit u do like the new iPhone. There are certain things I miss about the Apple ecosystem especially since I am a Mac user and have an iPad. I do miss facetime, I know I can use Google hangouts but that means I have to get my parents and friends to install it on their phones where iphone just has it. I also miss that when I take a picture with my phone it just shows up in my Mac, seamlessly. But there are things I like about android as well, like rinsing my Galaxy S5 under the sink if the screen gets dirty or the great app integration or the ability to change launchers. So as tempted as I am plus there is no non-stupid way to upgrade the phone (lose $), I am going to stick with the original plan and give Android at least a year before switching back. I will say, I would prefer bigger perm storage, 64 GB on board sounds nice, but I am sure I am in the minority on that one. Posted via Android Central App

i cant wait for the note 4 to come out who wants to spend 399 for a 64g iPhone 6 plus the only new feature that i like about that phone is the finger print everything ells is the same as the 5s

I TRIED to buy a new iphone. But I had to wait in line to speak to the Verizon salesperson. By the time they got to me, I'd pretty much talked myself out of it. My Note 3 is soooooo pretty. Nail in the coffin is when the salesman and I were talking about phone "knicks" and he pulled his phone out of his pocket and it was a Note 3. Couldn't do it.

if anything trade your note 3 for the new one

Why in God's name would I just NOW decide to get an iphone now that it is barely catching up with hardware? No thanks, I will get new technology as it comes out, not several years later. If I were to get my tech late it would be due to budget constraints, not just because Apple deems it to be needless or "proprietary" advances.

I wont buy it, they make great products, but I am a Samsung and Android fan boy I guess... LOVE me some Android, like Apple... Bring the peace between the two!!!

It's a nice phone, but who with the right perspective would pay so much for it? Grossly overpriced. The six plus 128gb costs a whopping $1030 after tax! Instead of that, the G3 32gb version can be had for $600, and a nice 128gb SD card for $20. Considering you can even replace the battery at $20 and you get 3gb ram, you have to be an apple fanboy to pick the six plus at those ridiculous prices. Posted via the Android Central App

Well I am an avid Android user since the begging. For the past year the Note 3 has been my go-to device. The only thing that makes me want to leave android is the constant crashing. I know it happens but I'm at my wits end. I'm sure I'll get a bunch of comments on how to remedy the issues but I've tried them all. I just need a phone that works. After every new release of Android I tell myself this will be the one, the one that doesn't make me want to throw my phone against a wall but in the end it does. Yes it's improved greatly and it has features that know other platform can offer I just don't know what to do. I don't know of any other platform that will allow me to send files directly to my NAS device from anywhere.