Facebook says nearly 50 million accounts impacted by security breach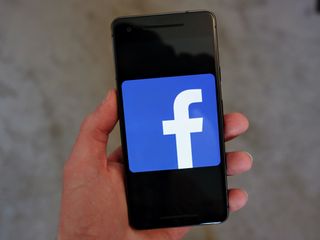 Facebook today revealed that more nearly 50 million accounts have been affected by a "security issue." Discovered by Facebook's engineering team on September 25, the issue allowed attackers to take over people's accounts by stealing Facebook access tokens.
From Facebook:
In response, Facebook has reset the access tokens of the nearly 50 million accounts that it is aware were affected by the breach. Further, the company says it is resetting tokens for an additional 50 million accounts as a precautionary measure.
As a result, people who have had their security tokens reset will have to log back into the Facebook and any of the Facebook apps they were previously logged into.
Given the avenue of attack, Facebook has also opted to turn off the "View As" feature as it conducts a security review. Currently, there's no indication as to who was behind the attack, but Facebook says it has reached out to law enforcement and has fixed the vulnerability.
Does using 2FA make a difference in this situation?

Its always more than they originally say...

That's it. I'm done with fb. Gonna figure out how to delete my account because this is getting absurd.

That's why I was logged out in the middle of using it on mobile last night.

I don't ever frequent FB no more. Might as well delete my account. Nothing in there that is incriminating but that personal but still, it's not even worth it.

Facebook....the gift that keeps on giving.....

I'm glad I deleted my FB account 5 years ago. I keep in touch with my friends and family the old fashion way -- phone call or go see them in person.

Ain't nothing wrong with that 💯

Soo cool! my grandfather used to tell me stories about how people used to talk on the phone and meet in person

Google+ was such a fine idea poorly executed by Google. They really had a nice service but the name policy, age gating, and forced bundling (after the fact) of other services into it really killed it (taking Hangouts down with it). Looks like they're using Google Photos and its sharing capabilities to attack the social media market these days, though... Not a bad idea, since Apple had been ignoring iCloud Photo Sharing and Microsoft will likely never develop a Photos app for mobile.
Android Central Newsletter
Get the best of Android Central in in your inbox, every day!
Thank you for signing up to Android Central. You will receive a verification email shortly.
There was a problem. Please refresh the page and try again.